Chit Chat With Hair Entrepreneur Keitumetse Mokwana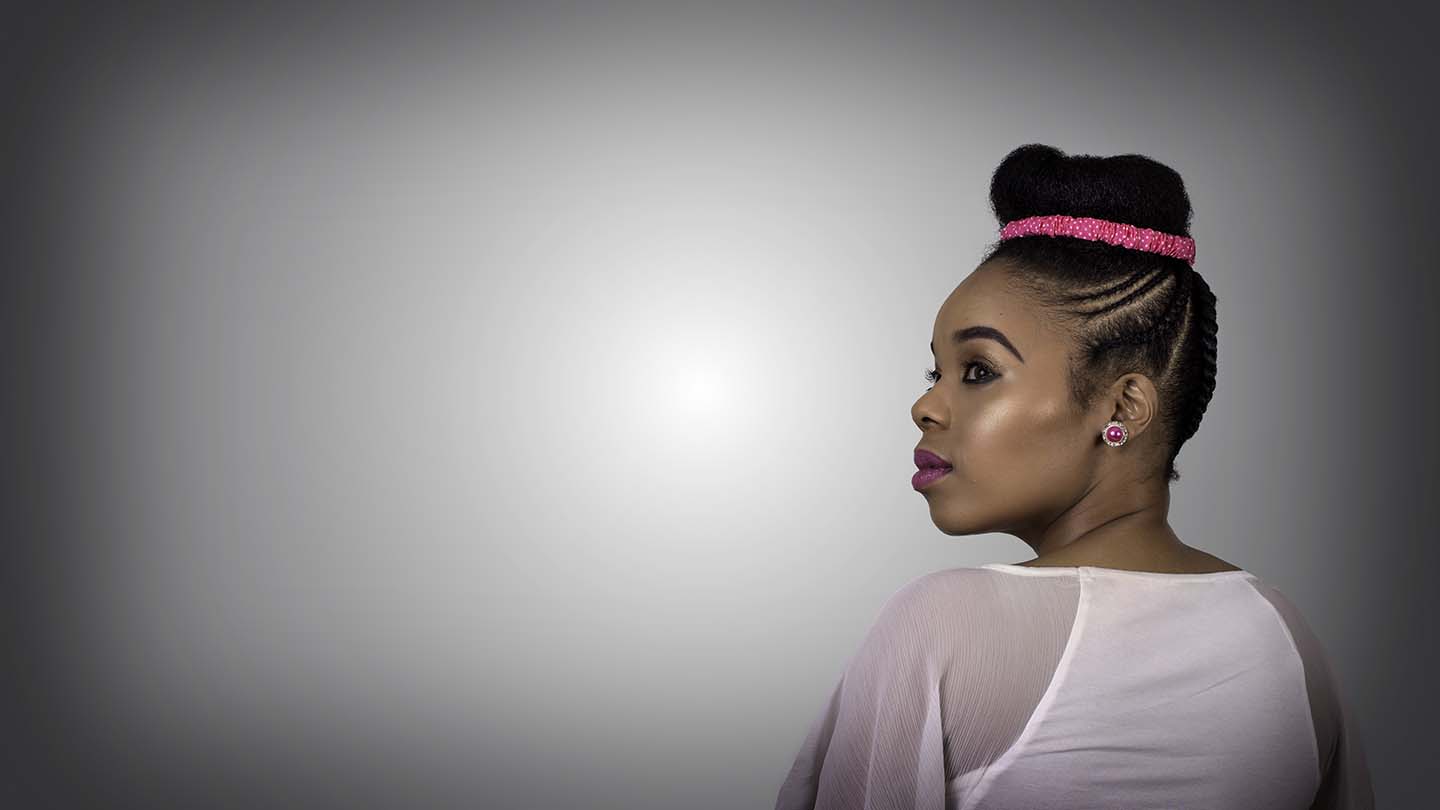 Get to know the woman behind Keitu Hair Care.
Entrepreneur Keitumetse Mokwana came up with a permanent solution after experimenting with numerous hairstyles that eventually damaged her hair.
She chats to us about her business and future endeavors:
Q: Tell us more about your brand?
A: Keitu Hair Care is a business that specializes in a hair care range formulated for African hair for both natural and relaxed hair textures. The range consists of both adults and children's hair care products.
Q: What inspired you to create a hair care brand?
A: I got inspired after losing my edges during my first year of studying due to wearing weaves continuously, I lost my hairline completely. I needed a hair growth solution and didn't like the idea of using products in conjunction with pills/supplements to grow my hair. I also did my own research and started making and using my own products. People at varsity, friends and family started getting an interest and kept asking me why my hair was growing so fast.
Q: What's the challenging thing about being an entrepreneur?
A: The most challenging thing about being an entrepreneur is finding the right people to work for you. People who will be just as passionate about my business as I am and understand my vision. I also understand that business can be time demanding, so consistency and time management is key. My business aims to give customer satisfaction from the purchase of our products to the process of product application; it is at times impossible to give each client undivided attention throughout this process and still check up on their hair process.
Q: Your social media feed has countless testimonials, what sets your brand apart from its competitors?
A: A few things that set my brand apart from other competitors are the fact that my products work!! With that said people see fast results which are satisfying for both the customer and myself. We have a Hair Care WhatsApp group where we chat with our new, existing and old clients daily about their hair problems, hair progress, hair tips, product recommendations and results. (072 7630 227). In our second year of business we decided to create a product application page with live videos on how to use each product: @k_keitu . My brand is one of the first natural hair care companies to offer clients hair treatment routines. And finally, my branding and packaging is eye-catching!
https://www.instagram.com/p/BqJj8lUBLh3/
Q: Keitu Hair Care has various products, which one is the best seller?
A: Our best seller in our Adults and Kiddies range is the Adults range Hair fertilizer and from the kiddies range: Kids Hair growth spray
Q:Any plans of having pop up stores in the near future?
A: Our products can be purchased online www.keituhaircare.com .We strictly make use of Salon distributors to distribute our products in order to keep our brand exclusive. We also plan on having salon distributors in different provinces as well as a few pop up stores in the coming year and taking part in natural Hair festivals.
For more on Keitumetse, visit her website.
Facebook Comments