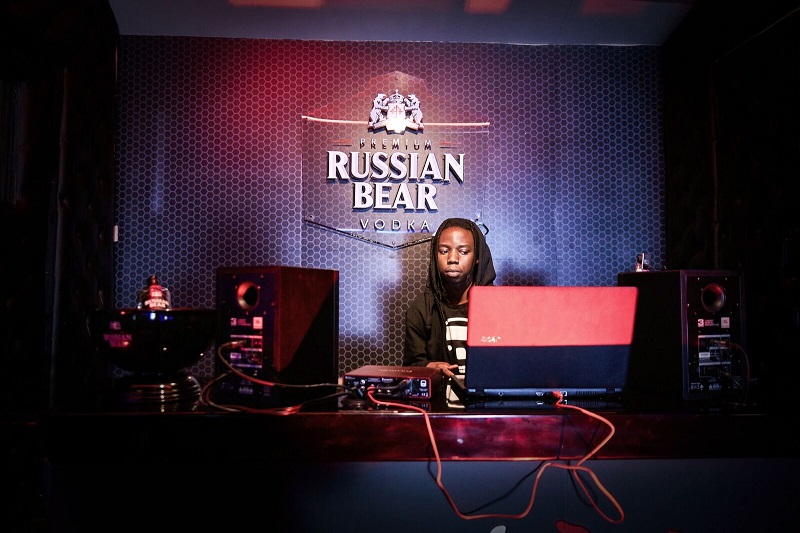 All the cool kids want to be in the entertainment industry, Some even try it and just let it go as part of a passing phase but for Psykobeats, it was different journey. He started rapping as a hobby and today he is a qualified audio engineer and has produced music for professional recording artists such as Cassper Nyovest. He wants to innovate and inspire and we had a young chat with him about his career and his latest deal with Russian Bear vodka.
Q: Tell us about yourself?
A: Psykobeats is a music producer & professional trained sound engineer from Cape Town based anywhere business is.
Q:What is your involvement with the Russian Bear #IAMNEXT Campaign?
A: My involvement with the Russian Bear #IAMNext Campaign is that I'm a music producer & judge alongside Kwesta & Makwa 6east.
Q: What is the aim of this campaign?
A: The aim of the campaign is to uplift the youth of South Africa in the music industry.
Q: For someone who doesn't know about #IAMNEXT Campaign, what is the Russian Bear #IAMNEXT Campaign?
A: The Campaign is basically a hip hop competition whereby anyone above the age of 18 can enter. We are looking for new hip hop talent and we can give them a chance to work with big stars. We bring a mobile studio to your hood, You get 20 minutes in studio with me to record your demo, and if your stuff is good then we hit you back.
Q: How can one be part of the #IAMNEXT Campaign and how?
A: It's easy, all you have to do is buy a bottle of Russian Bear and go to www.Russianbear.co.za and book your studio session using the barcode you find on the bottle.
Q: Do you see potential for the candidates that entered already?
A: Yes I do. I met a lot of talent and I can't wait to start with the judging process.