Chit Chat With Soweto Beauty Entrepreneur – Miss Candy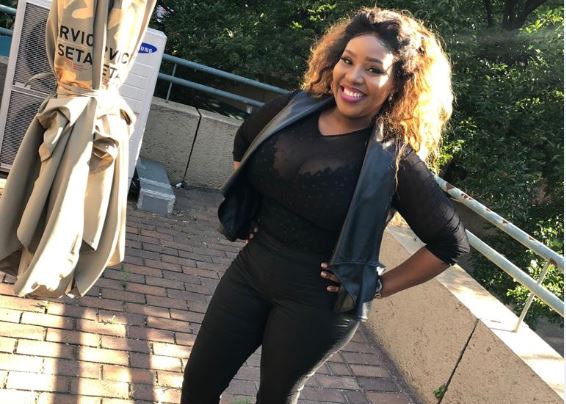 One on One With Beauty Entrepreneur – Miss Candy.
We recently caught up with the businesswoman at her new establishment in Jabavu, Soweto. She opened up about her business; Ms Candy's Beauty Place.
Q: Tell us more about how your business started?
A: Ms Candys Mobile Nail & Beauty bar was inspired by a gap I identified through people around me. I got distracted looking at people with badly applied makeup. Eventually my friends suggested I pursue the business and since I work for a Skills Development organization Services SETA, I went to and equipped myself with the right qualifications. The mobile business model came from realizing that people feel more comfortable in their own homes whereby they don't have to wait in line, they felt more pampered and important being treated in their own homes.
Q: What are some of the challenges you have faced?
A: I would say keeping up with the latest trends can be a challenge as I constantly have to get trained and spend more resources with keeping up, after all I want to stay relevant. I also believe I have a lot to learn in brand awareness, my car is branded, it has pink eyelashes on it and that was a strategy for attracting potential clients.
Q: How do you deal with demanding/difficult clients?
A: Clients are human beings first of all, I chose to approach all my clients with the greatest humility and remind them that I am not perfect, if they are unhappy with anything they're welcome to inform me, that way, I can learn and improve my skills. At the end of the day I am here to make all my clients feel and look great!
Q: You're a mother of two adorable children, how do you separate your demanding career to your personal life?
A: Thank you so much! I am a single mom and my first born is now in high school, he used to travel with me most of the times when I was doing house calls a few years back, he understood from a young age that I had to work. At times I don't get to see them in the evenings because from my 9-5, I would have to attend to my clients after work. Both my kids are growing up witnessing my hustle and they understand I have to work so that they have a better life.
Q: You're currently based in Jabavu, how do you set your brand apart from your competitors?
A: I have been fortunate enough to have invested in marketing for my business which is clear that I offer mobile services to my clients anywhere in Gauteng. I am my own brand I believe, I practice what I preach and carry my business brand to the best of my ability.
Q: Any plans for the future?
A: To build my business and to eventually grow it into a franchise.
Q: How can our readers get hold of you?
A: Potential clients can get hold of me on 0836787465 and my Instagram page is mscandysbeautyplace
Facebook Comments