It's Confirmed, Distruction Boyz's Omunye Was STOLEN From DJ LAG
What is up with well known artists stealing or "borrowing" music and songs from less known artists? Seriously, what is up with that? The rumour mill has been strong with the news that our favourite Gqom duo, Distruction Boyz stole the instrumental of their hit single, Omunye, from well-known and award winning producer, DJ LAG.
This is not the first time that an artist is accused of stealing a song but it has allegedly been forensically proven that the duo had indeed stole DJ LAG's song titled Trip To New York. They do however deny that they stole it and cite that they bought from a Cape Town based DJ, DJ Mphyd.
According to City Press, DJ LAG's management used the help of a music comparative analyst, Sakhile Moleshe, from Imilizo Music who wrote a 31 page report. He details in the report that "as a result of the tempo, key, signature, instrumentation and lead melodies being identical in both musical works". He further concluded, without any doubt, that Omunye was indeed copied from Trip To New York.
The duo have since expressed that they were shocked to find out that the beat was stolen but they have not formally released a statement regarding the matter. Meanwhile, Twitter has been lit. Peep the responses below!
I've just listened to Dj Lag's song 😢 Omunye sounds exactly like that song. Distruction Boyz owes us an explanation. 😭 I want my voshos and gwara gwaras back! 😭😭😭 #Omunye pic.twitter.com/5DWGdDlRSA

— Melanin MasterPiece (@AlinahSoetsang) February 11, 2018
I love Distruction Boyz but Omunye & Trip To NY – DJ Lag are the same song shem. 🤭 pic.twitter.com/mkNl95KyuC

— ZuluWithDaNgudHair (@Mzombe) February 11, 2018
Even if Distruction Boyz stole "Omunye" beat from DJ LAG, oksalayo you killed this part sons "iyayayayayayayaya
Ye ye ye ye ye ye ye ye" and we enjoyed festive season pic.twitter.com/kIFBfIYO5S

— Nomzamo Mhlongo (@Zamo_Njomz) February 12, 2018
City Press interviewed the guy who sold the Omunye beat to Distruction Boyz. They told him Dj Lag's song came out before his and he responded "mxim" LOL 😂😂😂🇿🇦 pic.twitter.com/zxvnmGFadz

— Dumi hi Phone video (@ShoMadjozi) February 11, 2018
#SundayTwitter
A forensic copyright investigation has concluded that Distruction Boyz stole Omunye from DJ LAG's Trip to New York.

Forensics dont lie. Now DJ LAG is heading to court to get justice 👊

— Kgoshi Ya Lebowa (@Marcellomj) February 11, 2018
Peep the comparison below and tell us what you think!
Here's what @lag_dj "trip to New York" & @DistructionB "Omunye" sound like next to each other.

Sounds like Distrustin' Boyz need to change the track name to "OweMoney". pic.twitter.com/m6w7P0QhPl

— The Kiffness (@TheKiffness) February 12, 2018
Facebook Comments

ICYMI: Sho Madjozi Dropped A Short Film Yesterday Titled Trickshot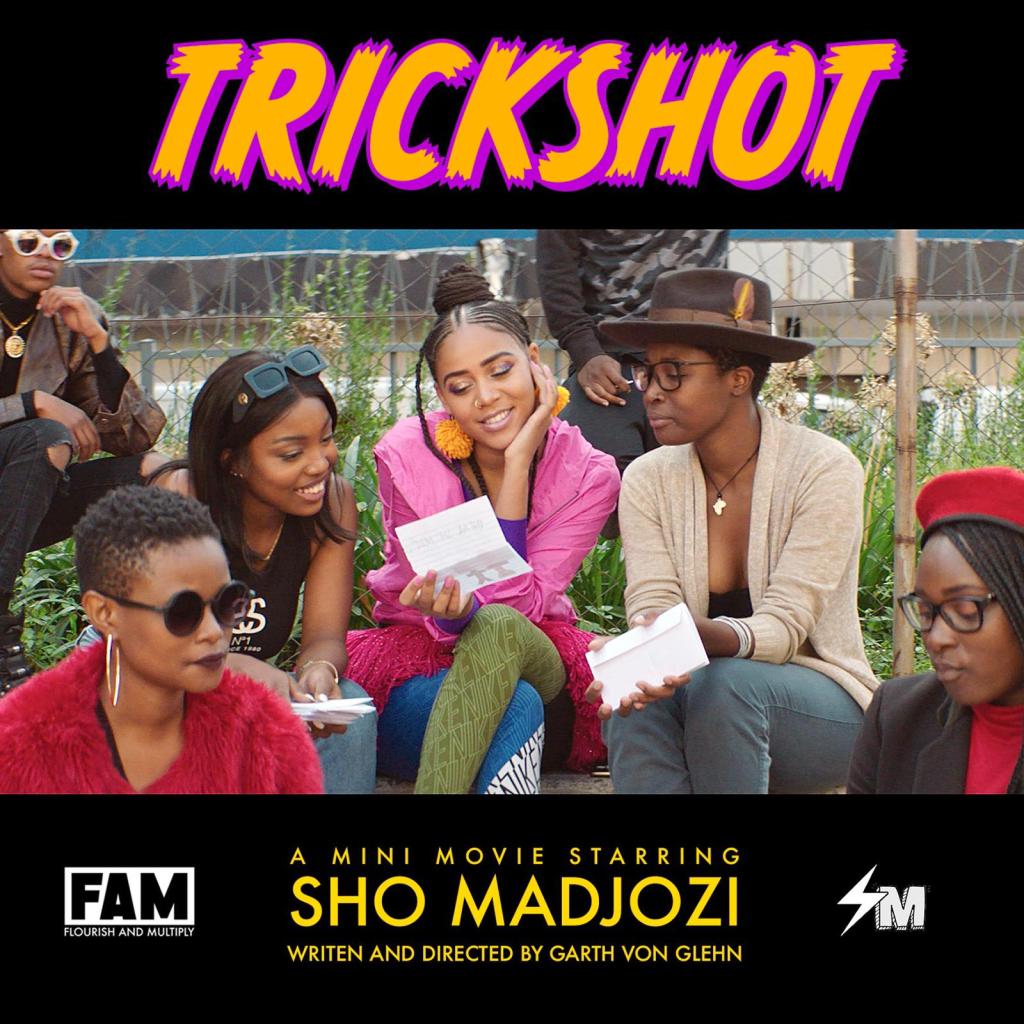 Sho Madjozi is a supernatural Tsonga empress in new movie Trickshot
Yesterday marked the release of Tsonga rapper Sho Madjozi short film Trickshot that features music from the critically acclaimed debut album Limpopo Champions League.
The film celebrates love and basketball and is being delivered on Valentine's day to her supporters as a gift of love. Sho Madjozi is currently in Charlotte, NC to participate in the NBA All-Star Weekend as an ambassador for NBA Africa.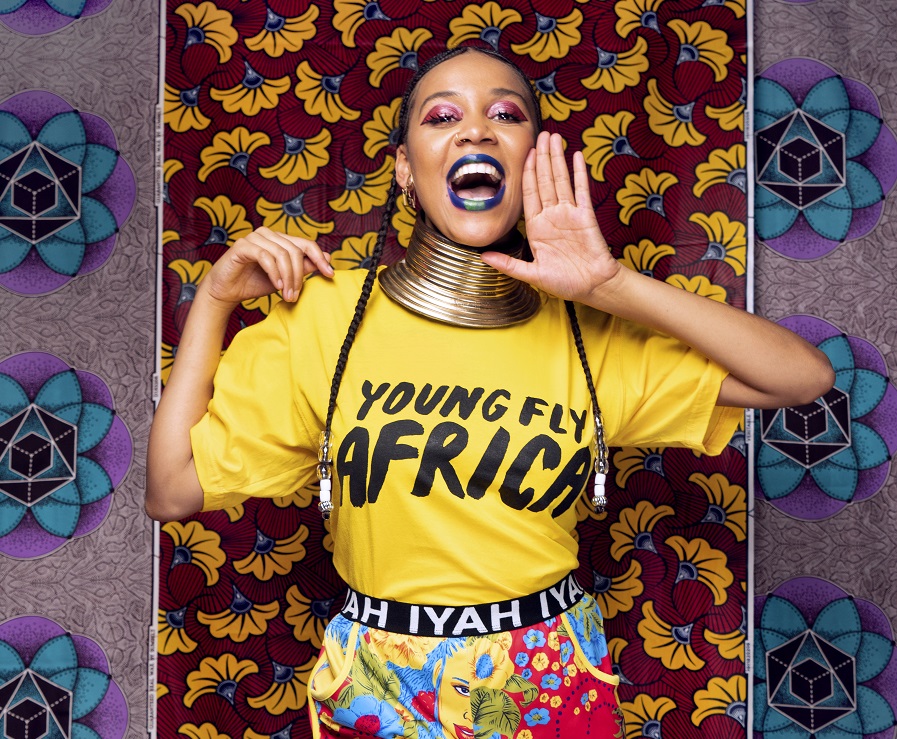 The film short, written and directed by Garth Von Glehn and starring Sho Madjozi, was shot in downtown Johannesburg. Glehn says:
"This is a film about a rural girl with special powers. Her powers exist for the most part undiscovered, but hints of them shine through in her superhuman accuracy, throwing all manner of things into weird and wonderful goals."
Best known for her Xitsonga lyrics and vibrant fashion, in December 2018 Sho Madjozi launched her debut album Limpopo Champions League. She also launched her debut clothing collection with Edcon Fashion in 22 Edgars Fashion stores in South Africa.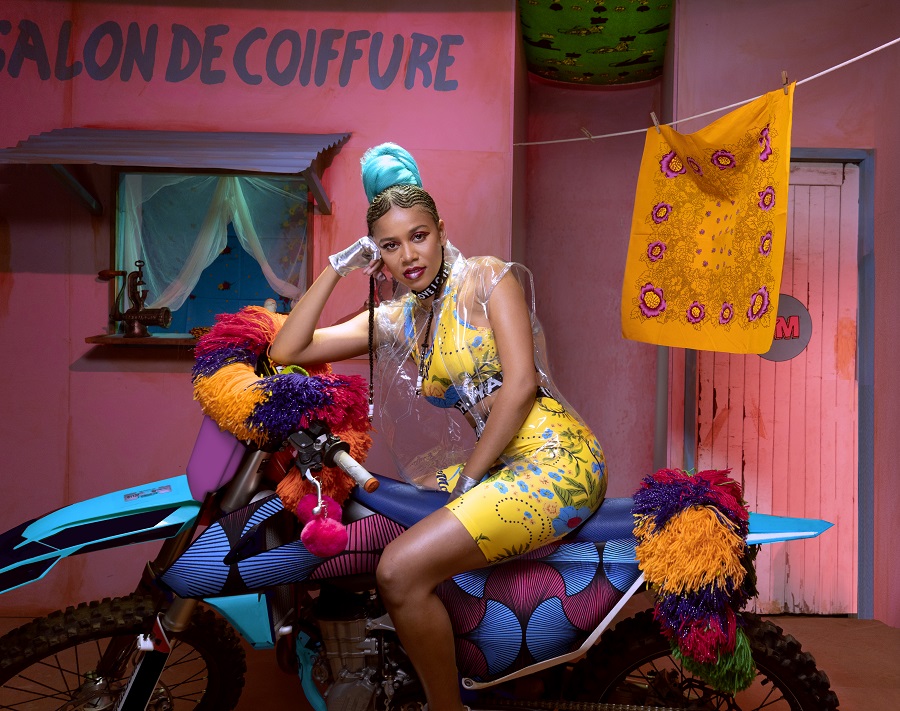 Limpopo's Champion's League is a celebration of being young and African
The debut album is aptly titled Limpopo Champions League. It's a 13-track album which sounds like a celebration of being young and African. The song Kona, in which Sho Madjozi sings that Tsonga people belong everywhere, is an exhilarating affirmation of her Tsonga culture.
While the lively track Don't Tell Me What to Do, is fun and talks about being a carefree African girl. Acclaimed Nigerian artist YCee is featured on party track Wakanda Forever.
Watch the short film below!
Facebook Comments