Hold onto your hats, fashion fam! Cotton On just dropped the hottest collab of the year, teaming up with the incredible artist and all-around creative genius, Karabo Poppy. Get ready to experience a burst of South African culture like never before, splashed across some seriously cool denim threads.
Cotton On's roots? Picture this: an Aussie hustler, denim jackets, and a market scene just outside Melbourne. Fast forward to now, and they're worldwide, with South Africa holding a special spot in their heart.
Now, in the spirit of Heritage Month, they're throwing down something epic. Enter Karabo Poppy, an artist dripping in South African pride. Her collab with Cotton On isn't just about fashion—it's a tribute to the vibrant South African culture that's got the world talking.
Taking to social media to announce the collaboration, @CottonOnAfrica said that this is more than just a collaboration, it's a celebration of local talent and a tribute to the vibrancy of South African culture.
"Our collaboration with Karabo is more than just fashion; it's a celebration of local talent and a tribute to the vibrancy of South African culture. We believe that even as a global brand, it's essential to stay connected and place a spotlight on youth and their individual talents."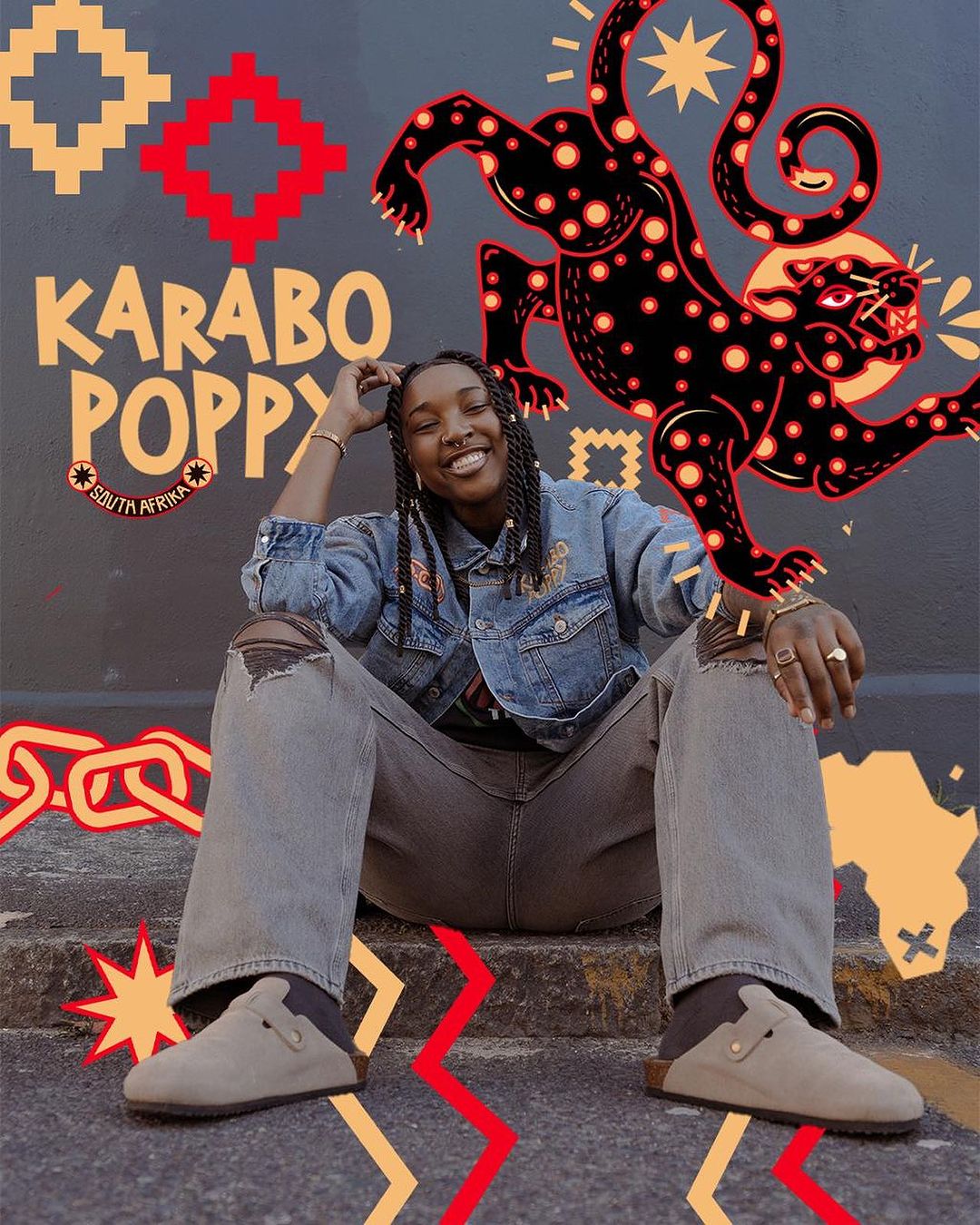 Karabo Poppy's got that artistic sauce, blending modern style with traditional African vibes. And this collab? Oh man, it's a denim dream come true. Think colors, culture, and a whole lotta swag.
For Cotton On, this collab is more than just threads—it's a salute to local talent and a nod to the young guns bringing the heat. They're all about staying connected to the community and giving props to the next big thing.
So, here's to the Cotton On and Karabo Poppy collab, a fusion of fashion and culture that's turning heads and making waves. It's a celebration of South African heritage, proudly rocking the streets, one denim piece at a time!
Main Image: IOL