Cultural Round-Up – #RIPSibusisoRadebe, Kyalami Brawl And More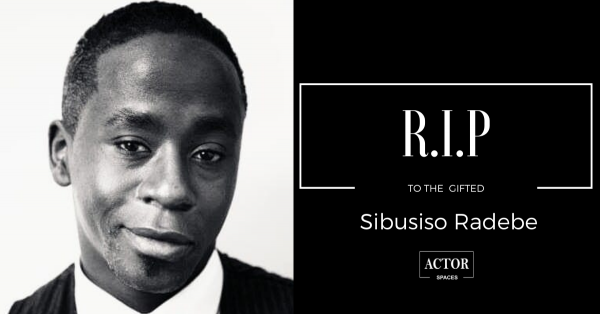 Get up to date with all things culture. 
South Africa mourns another exceptional individual in Sibusiso Radebe. The actor, best known for his roles on Backstage, Home Affairs and Gaz'lam, died on January 9. 
He was diagnosed with cancer in late 2018 and spent much of the past year undergoing chemotherapy. 
The star will be laid to rest on Saturday. His funeral details are as follows: 
Date: 18 January 2020 
Venue: Rhema Ministries, Address 911 Mdlalose street, Protea north. 
Time of Service: From 7:00am to 9:00am 
His final resting place will be at Avalon cemetery in Soweto.
https://twitter.com/JuniorSingo_SA/status/1215570430376980480
Today the entertainment industry was shaken by the news of the tragic passing of South African Actor, Sibusiso Radebe. Well known for his role on local series Backstage, he won many hearts with his incredible talent. We send our sympathies to his loved ones. #RIPSibusisoRadebe pic.twitter.com/3RIEeGbCY6

— Department of Arts & Culture (@ArtsCultureSA) January 10, 2020
Devastated today at the passing of Sibusiso Radebe who filled our circle of friends @NsaArt with such joy and love. You were a shining star whose light went out far too soon. Distance separated us but you were and always will be loved and remembered ❤️ pic.twitter.com/4ibocwTQCX

— Johnathan Tweedie (@johnotweedie) January 10, 2020
On a lighter note, South Africans tend to take the mickey out of any situation, and this makes it a beautiful country to live in. 
A brawl took place in the quiet suburb of Kyalami and the video went viral on social media. 
Check out some posts about the brawl.
Rare photo of a Kyalami brawl from the year 1267. pic.twitter.com/mbgy6MRsbD

— David Scott (@TheKiffness) January 16, 2020
Apparently the Kyalami Estate brawl was just a teambuilding event for the New Year.

— Spikey (@S_p_i_k_e_s) January 13, 2020
My oh my, what has kylami estate come to? Showing off the amazing physique that is the avg white South African Male. Money can buy you stuff&privilege BUT NOT CLASS boet

WATCH | BMWs, swords, fists and shirtless men in Kyalami estate brawl https://t.co/SNhKzyMcdq via @TimesLIVE

— Wagitha Christie (@WagithaC) January 13, 2020
Finally, anyone who saw the video of the #GatsbyMansion in Houghton, Johannesburg, was left gob smacked at the opulence the 1% live in.
The jaw-dropping 2 000-square-metre home is valued at R92-million.
"I really think it was a labour of love and passion." https://t.co/YyfvVcjEiL

— Times LIVE (@TimesLIVE) January 16, 2020
Great Gatsby! Free Rolls-Royce if you buy R92m Houghton mansion https://t.co/DsZv0BY4MV pic.twitter.com/YNKZexuGxk

— EWN Lifestyle (@EWN_Lifestyle) January 16, 2020
What is the first thing you would do if you bought the house? Let us know in the comment section. 
Facebook Comments