Friday 14th February 2020 De Mogul SA celebrated his Birthday and Released his first-ever studio album titled Lessons.
De Mogul has finally released his first-ever studio album under the provisional eye of DJ Ganyani and Ganyani Entertainment. It took De Mogul roundabout 2-3 years of improving and beating on his craft to finally be comfortable enough to release a full body of work.
Lessons – De Mogul SA
"Lessons" is De Mogul's first studio album and it took De Mogul about three years to get to the point. Instead of keeping the spotlight on himself, De Mogul features a myriad of new artists on the album. The likes of Natalia Mabaso, Eminent Fam, Terry Treasure, Zikhona and Kwaito appear as guests on this album. The album is a sophisticated blend of Afro-Pop and Amapiano with minor deviations here and there. The afro-pop tracks serving as buffers or sponges that help you soak in the album at a more controllable much-relaxed pace.
The entire album is one cohesive piece of work and is seemingly intentionally packed with Afro-pop used as a soft landing pad at the beginning. Thereafter followed by softer amapiano fusion afro sounds which are occasionally hard to put your finger on. Another characteristic of the album the chemistry between De Mogul and his features. An obvious example of such chemistry is what he and Natalia share in the studio. The two just seem as if they can never go wrong on a track together. Complimenting each other polarizing differences is undoubted the creative chemistry that Natalia and Mogul share.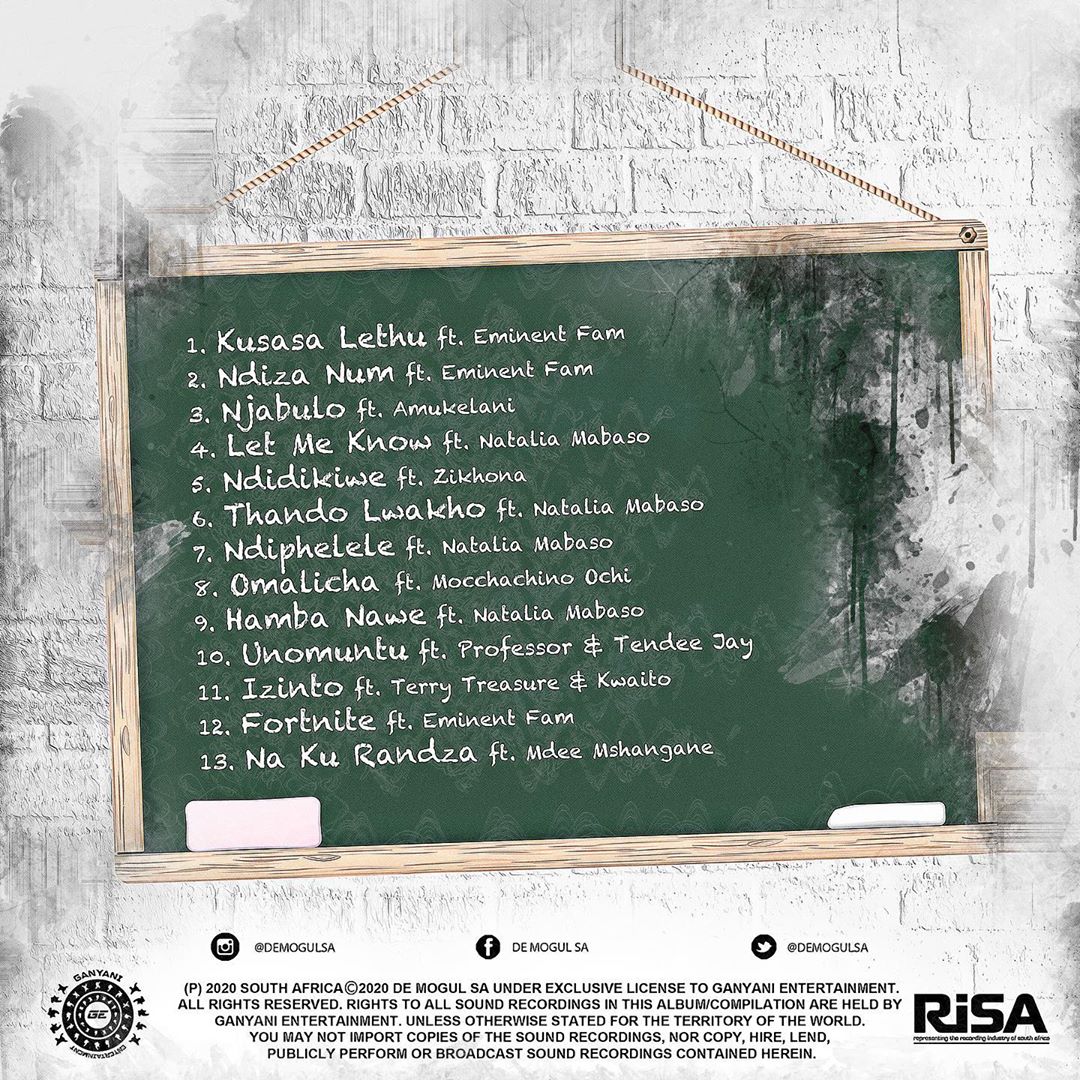 Standout tracks
Kusasa Lethu
Thando Lwakho
Ndiphelele
The album is available for download and streaming on all major digital platforms and don't forget to leave a comment below letting us know what you think about the album.
De Mogul SA – Lessons link.