The core intention of this series is to Deviate from the norm through the use of aesthetically-African, Tribal-inspired jewelry by the immensely-gifted designer
@Zurka55
.
Mbulelo Faluti
incorporated this Afro-futuristic jewelry with his unique and stylish silhouette that he is well-known and admired for.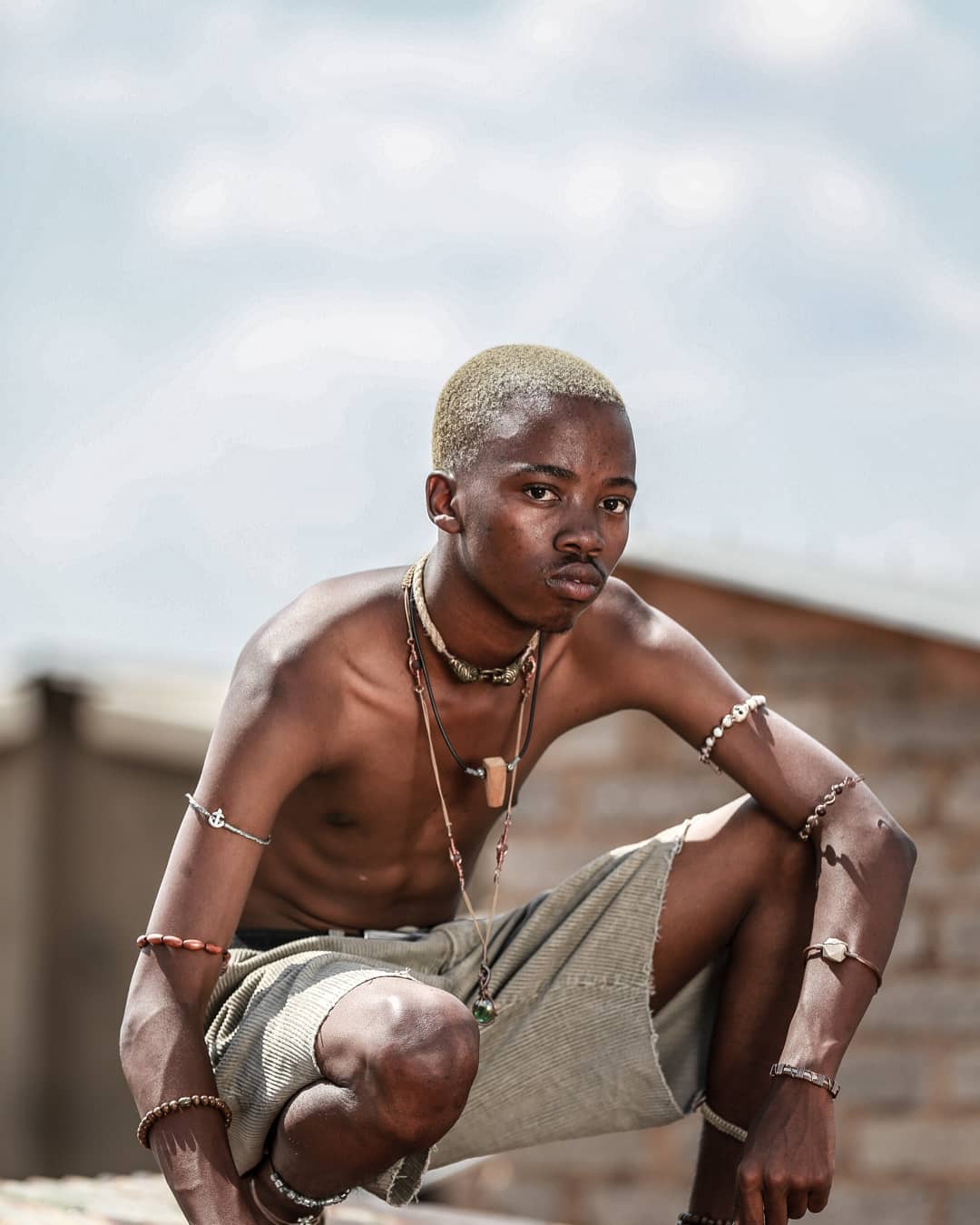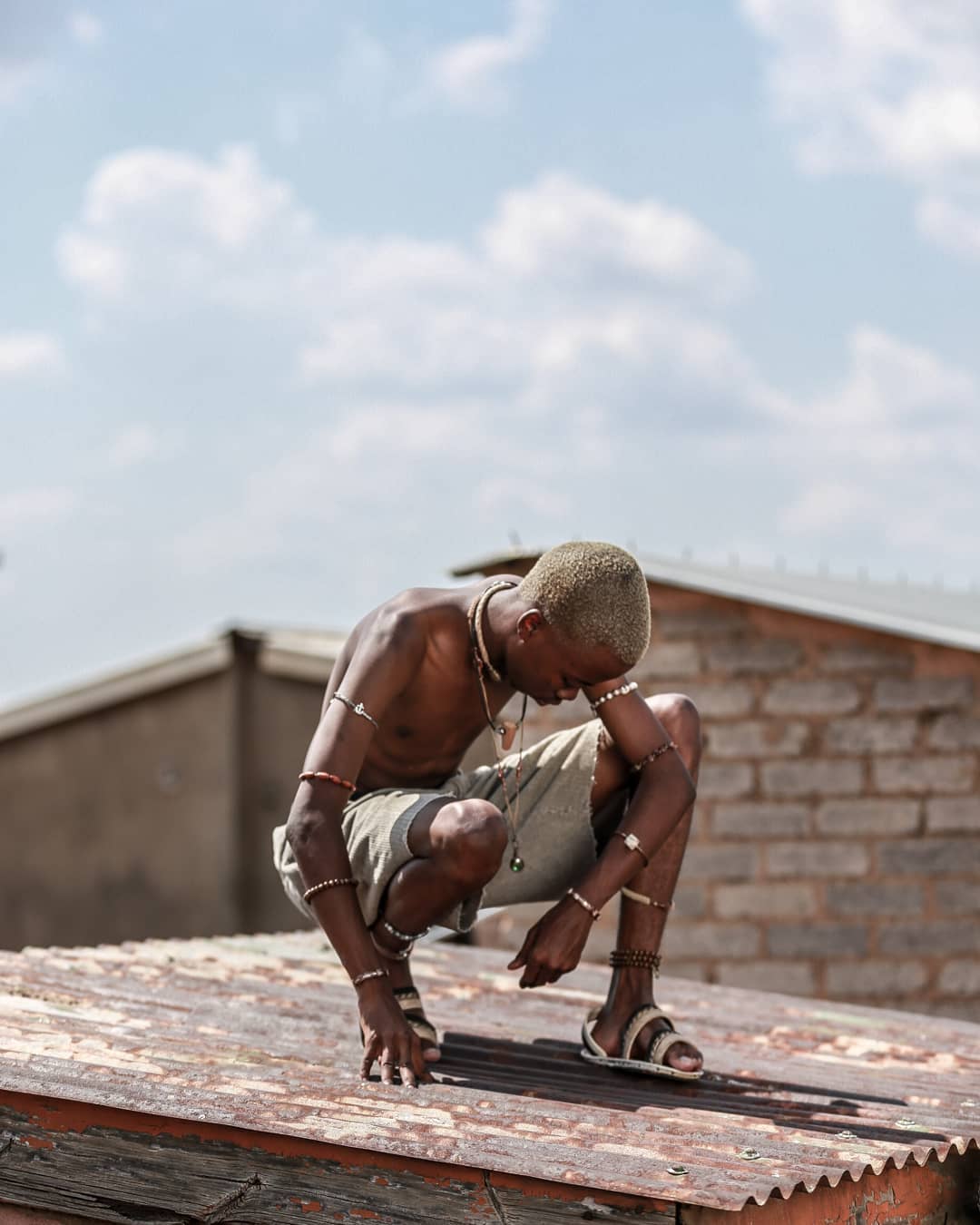 The photographic and cinematic visual prowess of the
Darkroom Artist
was vital in creating these visually-stunning, retro-futuristic images which tell a story of a thousand words.
The Darkroom Artist's impeccable creative direction and ability to capture unique narratives is evident and was diligently enforced by the utilization of props.
The images are an ideal deviation from the norm in contemporary media, fashion and street culture. There is clear sense of  non-conformity to standard visual & artistic expectations.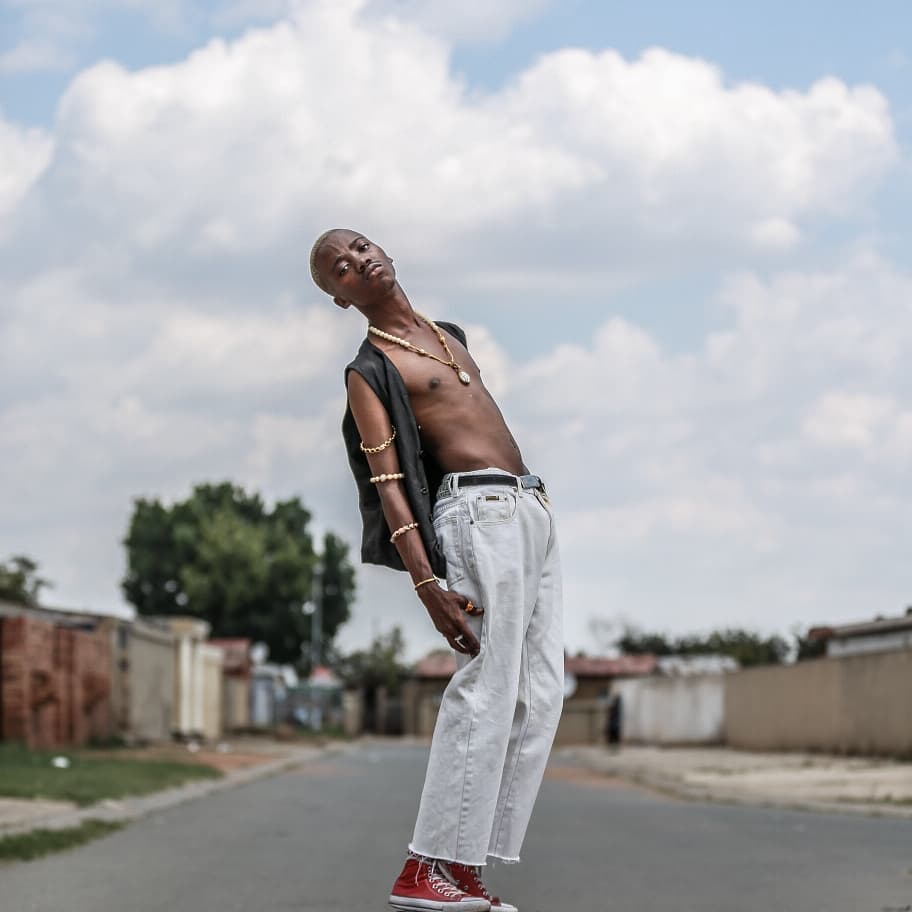 The images ooze authenticity and a unique narrative of a young fashion trailblazer from a historical township called Orlando in Soweto.
Faluti's Sowetan heritage is evident in his use of a crate of beer as he sits. He is pictured sitting on a crate on top of a roof, an exact deviation from the norms set out by society.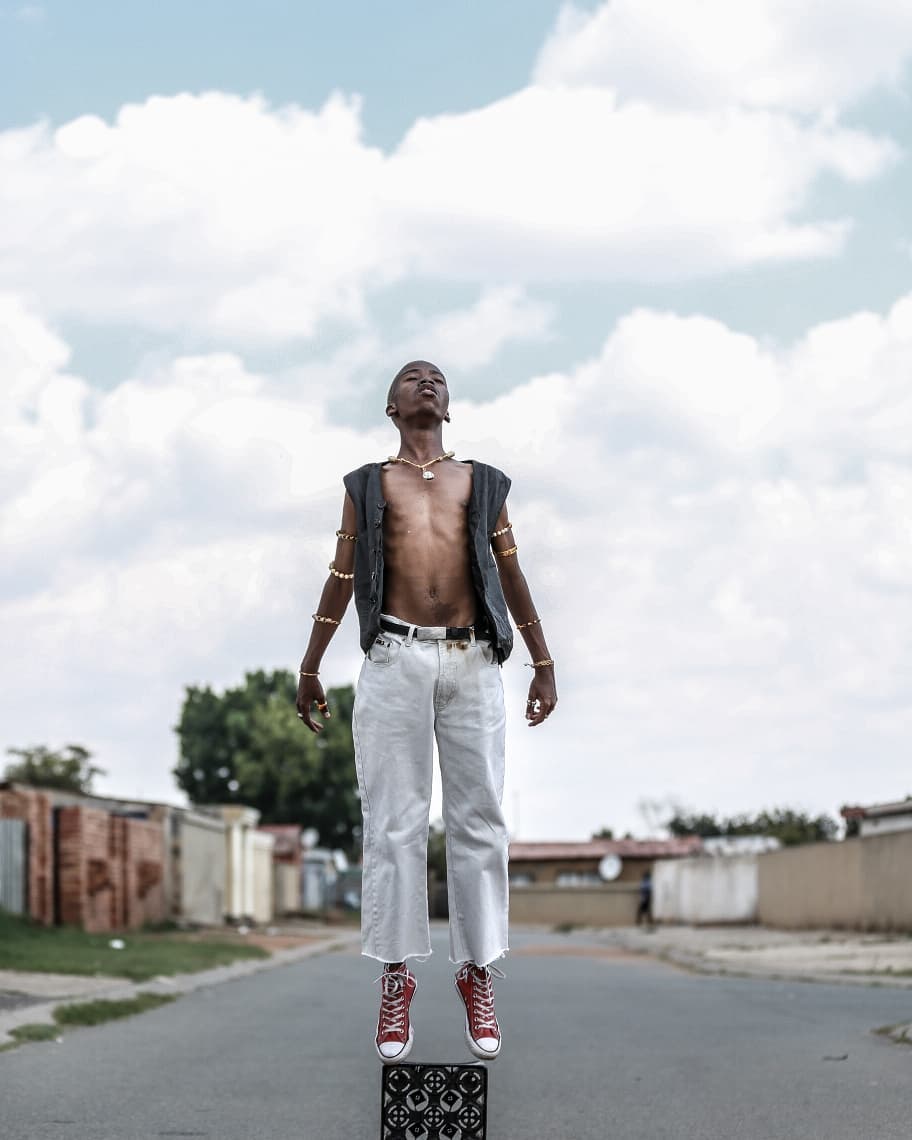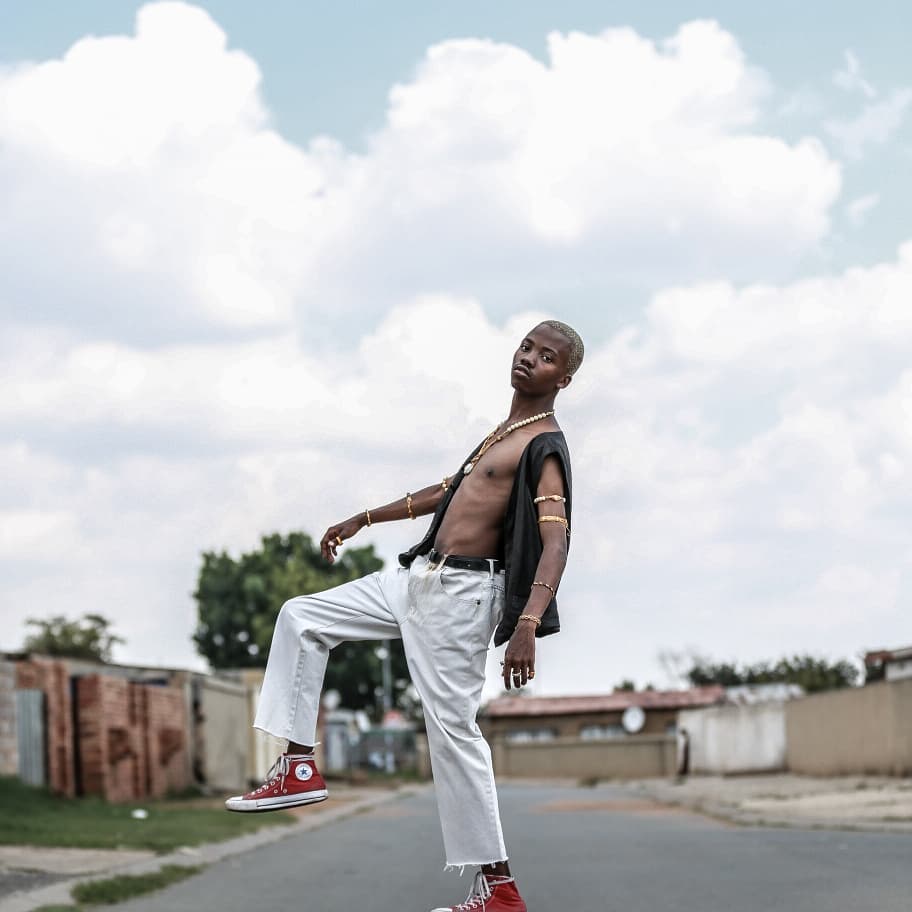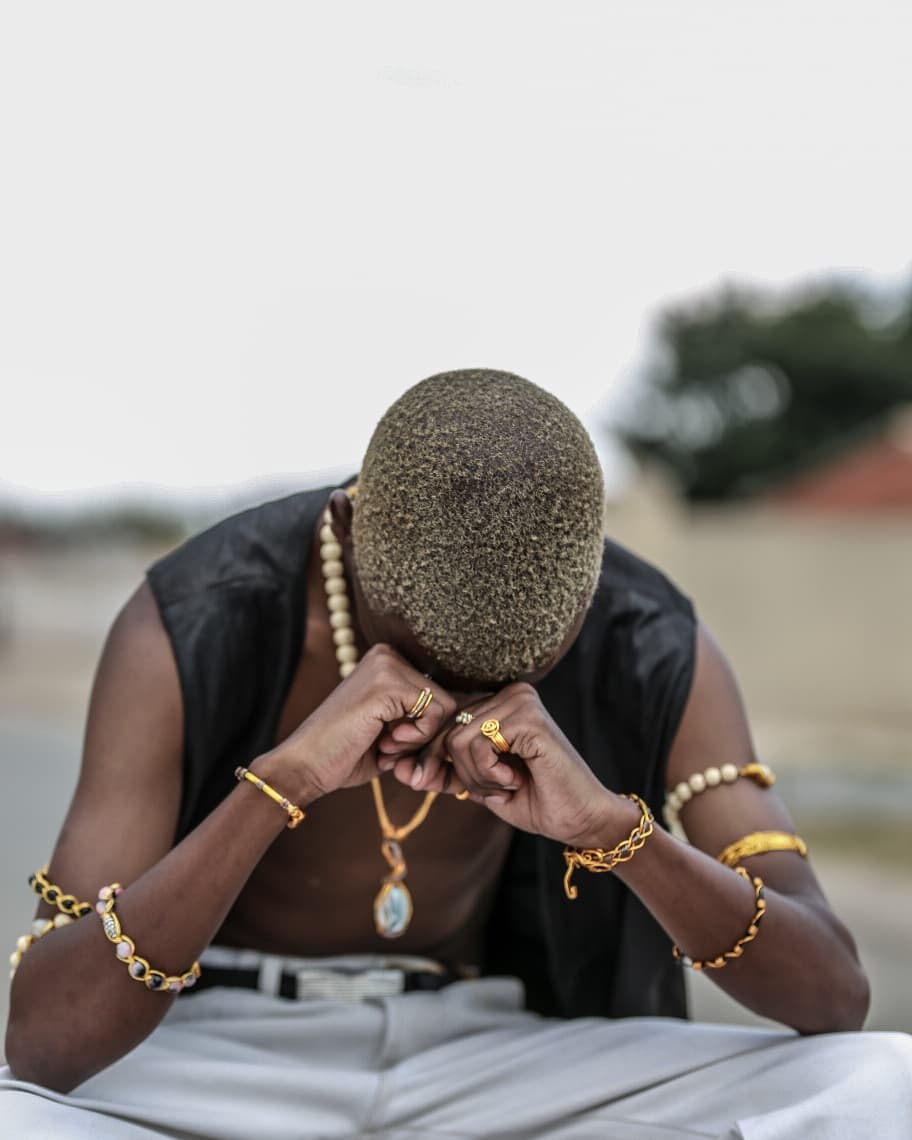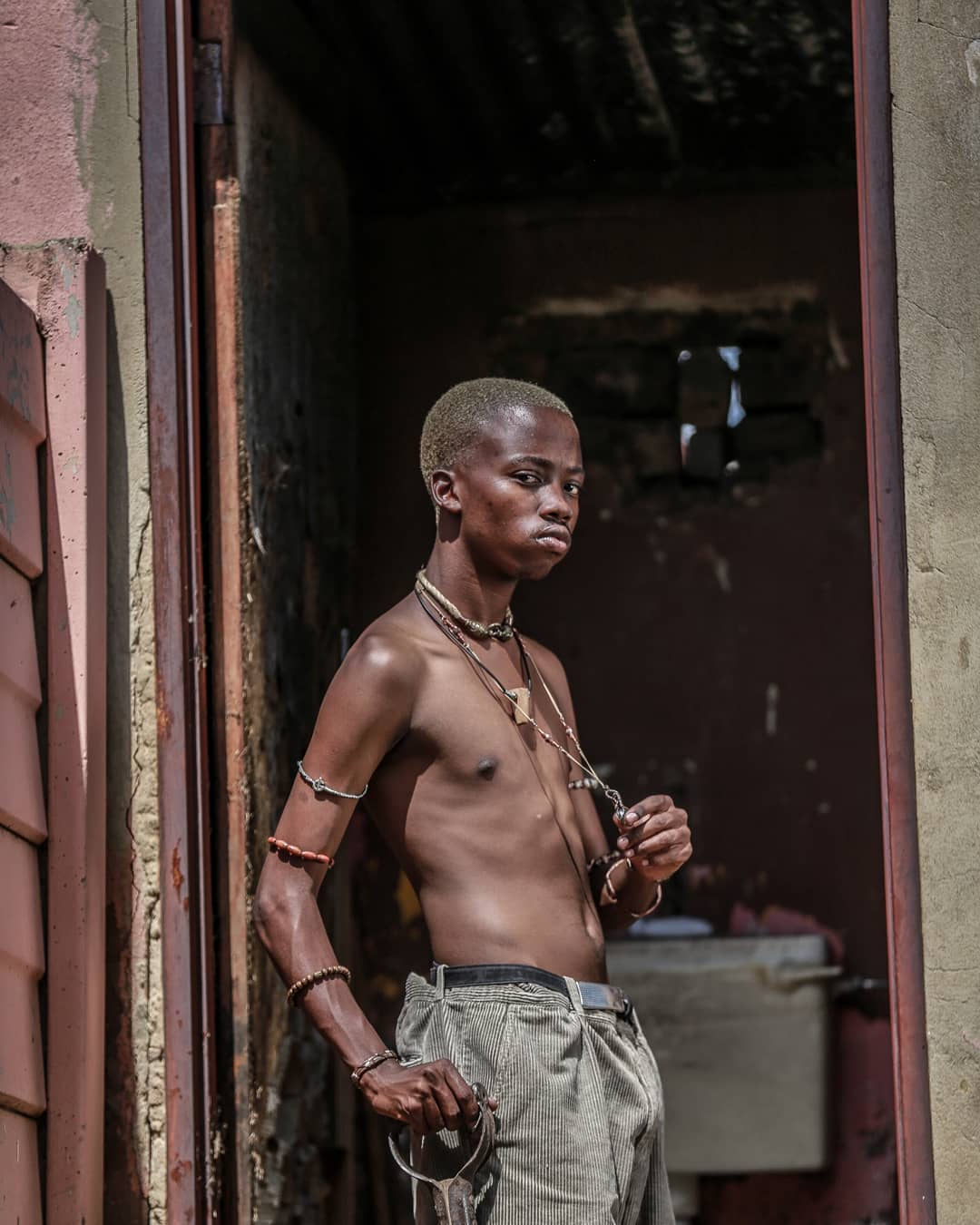 Written by: Mthokozisi Gift Makhubu (@gift.makhubu)