DJ Cleo Vs Black Twitter "It's sad that my tweet was so misunderstood"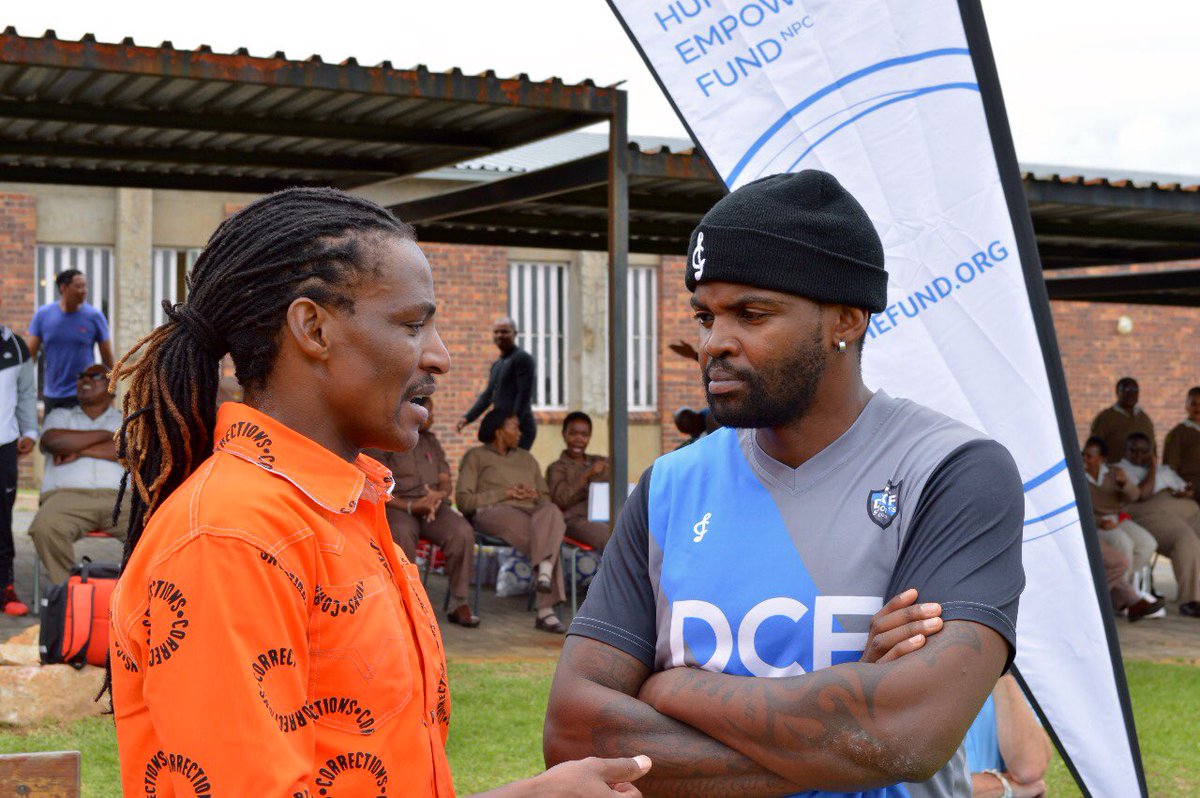 We all know by now that it takes very little effort to piss off Black Twitter. The social media app is known for its high rates of engagement and robust conversation. The users are often highly opinionated and are not ashamed to drag your faves in the name of conversation and making a point.
Today, DJ Cleo felt that brunt of Black Twitter when he posted images of himself visiting Kwaito artist, Bricks. DJ Cleo posted several images of himself alongside the fallen Kwaito veteran, Bricks, with the caption:
"We all run our own races, he fell along the way….but the race is not over".
This above tweet caused massive backlash with the popular app because some users were not impressed that DJ Cleo is dismissing Bricks' crime as an "unfortunate mistake". The comments were so polorized that it is difficult to gauge, with certainty, that DJ Cleo is the villain.
Some called him out on this and labelled him a "rape apologist". Boity was the one tweet which stood out because of the brazen nature- something she is not prone to do.
It seems there's some kind of confusion. Brickz is not in prison because he fell. He's there because he raped. He's a rapist. Bricks raped a child. He's a rapist. A convicted rapist.

— Naledi Chirwa (@NalediChirwa) February 18, 2019
Others didn't see the big deal and defended the popular DJ, saying that he is allowed to support his friend.
"Is this all Dj Cleo said nha bethuna? Maybe people are confused yi English / the "races" analogy . Would it have sounded better if he had said "We all live our lives emhlabeni & Bricks €ucked up but his life is not over,he can be rehabilitated" Ingcono ke ngoku?", one user tweeted.
DJ Cleo hit back, standing his ground and not allowing his visit to Bricks to be tainted into something it is not. He went ahead and dropped gems while explaining the reason for his visit to the prison.
The issue with DJ Cleo's tweet was that the tone he used was perceived to portray Bricks as a victim instead of the criminal he is. But DJ Cleo was not defending the crime that landed Bricks in prison. He was merely sharing his perspective of society can support people who have done horrible things and rehabilitate them.
We are not surprised that DJ Cleo has supported his friend who he calls his "brother". They have been friends and industry colleagues for over 15 years now.
What do you think? Do you think this outrage is warranted?
Facebook Comments