DJ Dadaman, DJ Mapentane & JD Monate Kill The Ballentine's True Music Event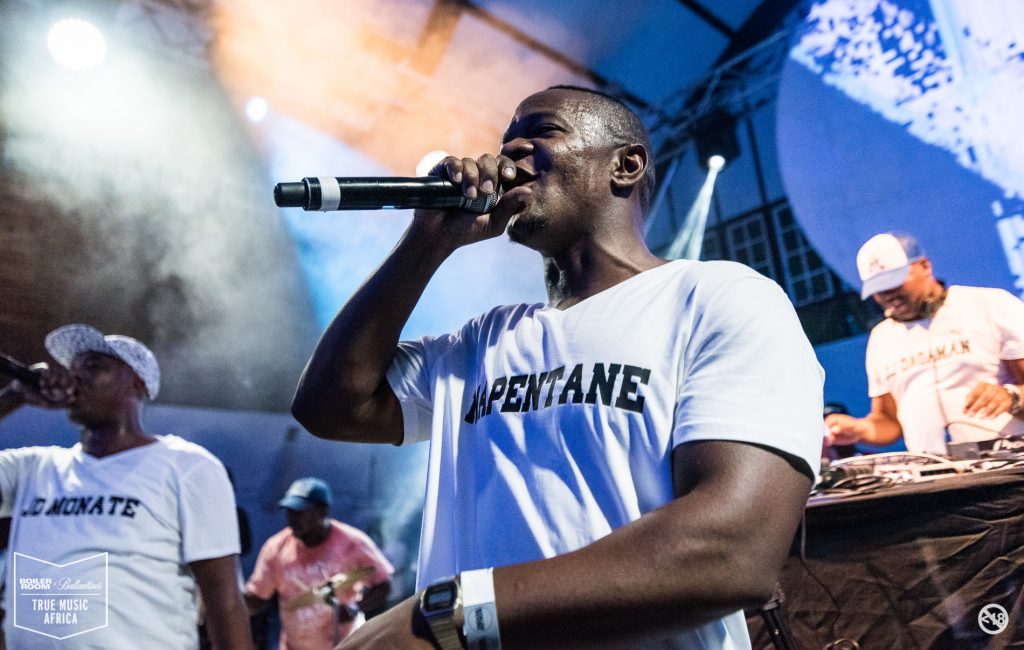 A few nights ago, Pretoria hosted its first Boiler Room X Ballentine's True Music event in the CBD. True Music Africa is a platform which gives up and coming talents an opportunity to showcase their talents.
This is them streamed and broadcast to over 15 million people all across the globe. The event boasted an all star line-up including Oskido and Lamiez Hollaway among others. The surprise act though were the Amapiano forbeareres, DJ Dadaman, DJ Mapentane and JD Monate.
We spoke to DJ Mapentane who reflected on what the event meant to the Amapiano movement.
How did you get involved in Boiler Room X Ballentine's event?
The event organisers contacted by sending us a Facebook message. When they had the promo event for this one, they were working with DJ Spoko who has sadly passed away. The event organizers wanted that sound f Amapiano sound for this particular event and we were perfect for it.
How was the experience?
It was super nice. We've never had such an experience before.
We had our sound check in the afternoon and then at around 8pm we rocked the stage..The crowd loved it. The previous videos showed the close proximity of the audience to the stage and that was something that we had to get used to. But after a while we killed their set.
What does the experience mean for the Amapiano sound?
It means a lot. We've been waiting for this kind of opportunity. Gqom is going far and it gives us the strength to know that we can take the Amapiano sound far as well.
You are dropping a compilation album today with DJ Dadaman, tell us a little about it and what you hope for it to achieve?
We signed to Sony and dropped an EP around August or September. We dropped several songs and the video for Zaka Zaka featuring Nkulio video is out. We have also dropped a Amapiao Anthems compilation which features various artists who are helping us take the Amapiano sound to the world.
Facebook Comments