It's a remix of his track – Mela (Ma-Afrika).
With over 30 years in the entertainment industry, a knack for great music and passion for new trends; DJ Fresh can easily be seen as one of the country's monarchs of sound.
Music is rooted in the African culture and history so what better way to celebrate our African heritage than through tunes that will connect people through their diversities.
Mela (Ma-Afrika) ft Buyiswa (The Yanos ReFresh) is the latest offering from DJ Fresh in celebration of Africa Day.
When asked what comes to mind when thinking of Africa, DJ Fresh said,
Africa has always meant infinite possibilities to me! That dream was sold to me by most of the post-colonial leaders tattooed on my back; Samora Machel, Julius Nyerere, Sir Seretse Khama, Patrice Lumumba, Kwame Nkrumah, Thomas Sankara, Queen Nzingah, Hailie Selassie, Mama Winnie Madikizela Mandela, Sir Quett Masire, and My Grandfather Kgosi Papalagae Mmipi

It was fitting for me to add my son Lefika amongst these greats because that, too, is his destiny. Our foundation is built on these Pillars (Mafika), and through them, we shall stand tall.

I believe we owe it to them to reclaim our glory and to be unashamed when doing so. For too long we have been quietly Africans when it is in our nature to be loudly, proudly African."
PULA!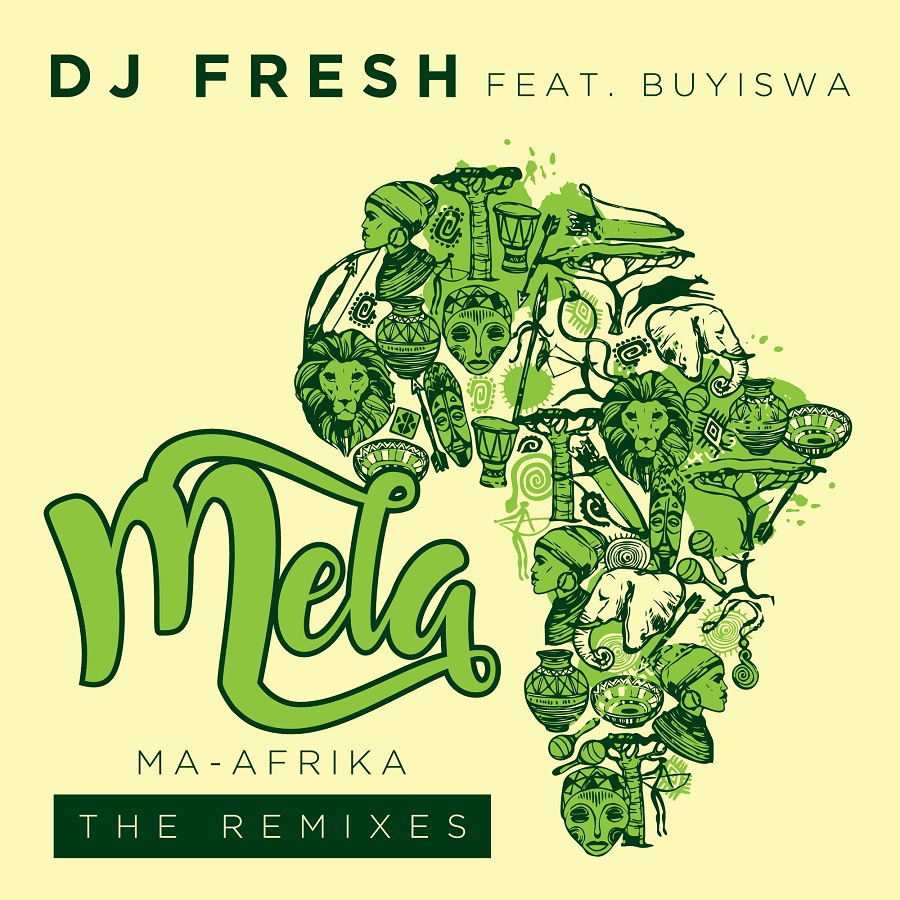 The song is available for digital purchase on all leading platforms.