DJ Lemonka releases debut music video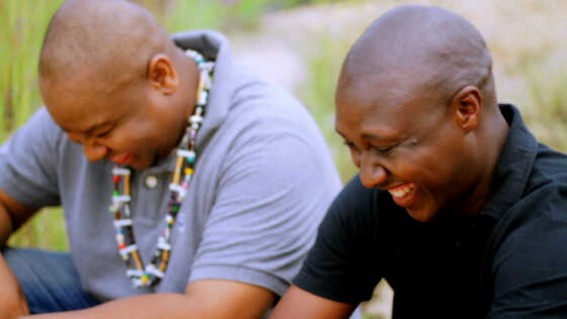 DJ Lemonka has released his first official music video ever since he started being a hip hop DJ, the song he chose to shoot the video for is from the Motswakotape 2, titled "I'm A King". Following the award-winning success of the first Motswakotape in 2009 that featured Motswako heavy-weights, DJ Lemonka is on the brink of releasing his second mixtape – Motswakotape 2. Unlike the first album that went on to win Hype Magazine's Best Mixtape award without having had a video, Lemonka has stepped up his game with a series of videos; the first being: "I'm A king" that features SpaceMunna (a long-standing Hip Hop stalwart) and the multi-talented P.O from the eclectic Jazz band – Kwani Experience.
"Motswako" is a SeTswana/SeSotho/SePedi word that means "mixture", and has been used to describe Hip Hop rhymes that infuse African languages with English. "I'm A King" is the first single from the follow up compilation and was inspired by the traditional sounds of the Pedi culture. SpaceMunna, who co-raps and produced the track also, He got his mother to do additional vocals on the song on the backdrop of the rich BaPedi colours and culture, as she dons her son in a symbolic gold cloth – anointing him as a King.
The video has been getting positive reviews from media and Hip Hop peers, it was shot in Limpopo and Gauteng,and is a High Five Pictures production. It sees P.O, SpaceMunna and Lemonka embarking on a journey together through the two provinces. Lemonka has expressed his excitement at the release of the song and video and says: "I want to do things right, this time. I learned a lot with my first mixtape that featured a song in the Hollywood blockbuster "District 9", WITHOUT a video!"
Follow this link to check out the video https://www.youtube.com/watch?v=DDb3eJdLLUg&feature=plcp
Facebook Comments