The "King of Amapiano" Kabza De Small and The "King of Producers" send a serious message with the music video for Koko.
Just last week Kabza De Small and Dj Maphorisa took to their social media pages to tease their fans with an upcoming music video. The snippets were no more than a minute long. The music video begins with a message from Steve Biko which sets the tone for the video.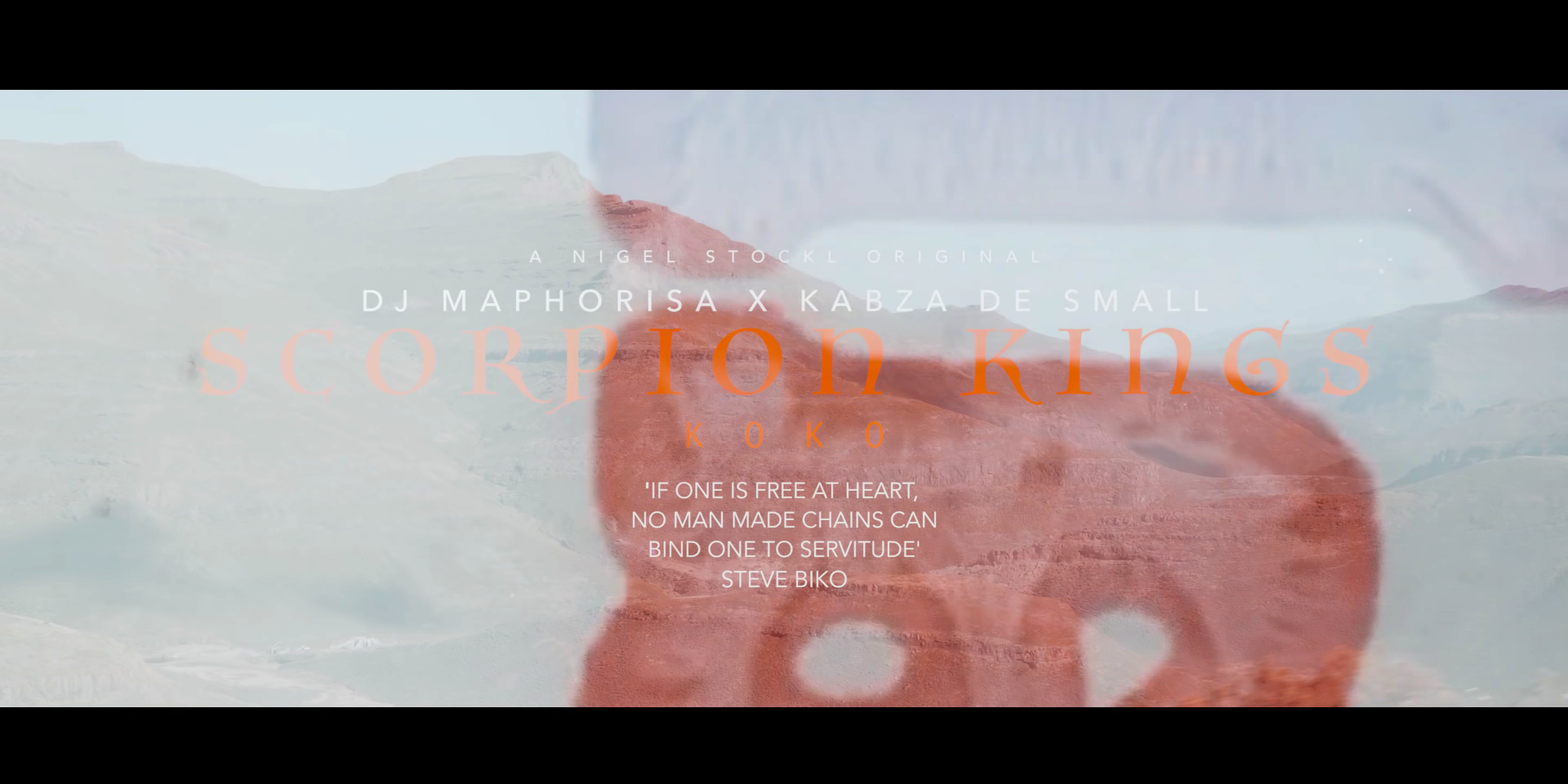 The full quotation reads as follows;
If one is free at heart, no man-made chains can bind one to servitude, but if one's mind is so manipulated and controlled by the oppressor, then there will be nothing the oppressed can do to scare his powerful masters. – Steve Biko
Read more at – Brainy Quote
The music video takes us through a paradoxical nostalgia journey, where there traces of the regretful past of South Africa lingering in the sonics and introduction, all mixed in with the contemporary cadence of the Amapiano genre. As the song progresses, we experience an unexpected series of harmonies from Mhaw Keys.
Set in the beautiful mountainous range of Lesotho, the video deliberately forces the audience to explore their emotions and feelings through this imagery. The messaging of the video is made apparent through the contrasting imagery of the modern-day Southern African landscape and the regretful past that many South Africans have experienced. These images are shared in tandem with each other. The video and song play around the concept of the Apartheid history and the history of the country 25 years prior to the democracy we now all enjoy.
Watch the video below and share your thoughts with us in the comment section below.