DJ Monotone is hosting Are Yeng Gae Homecoming festival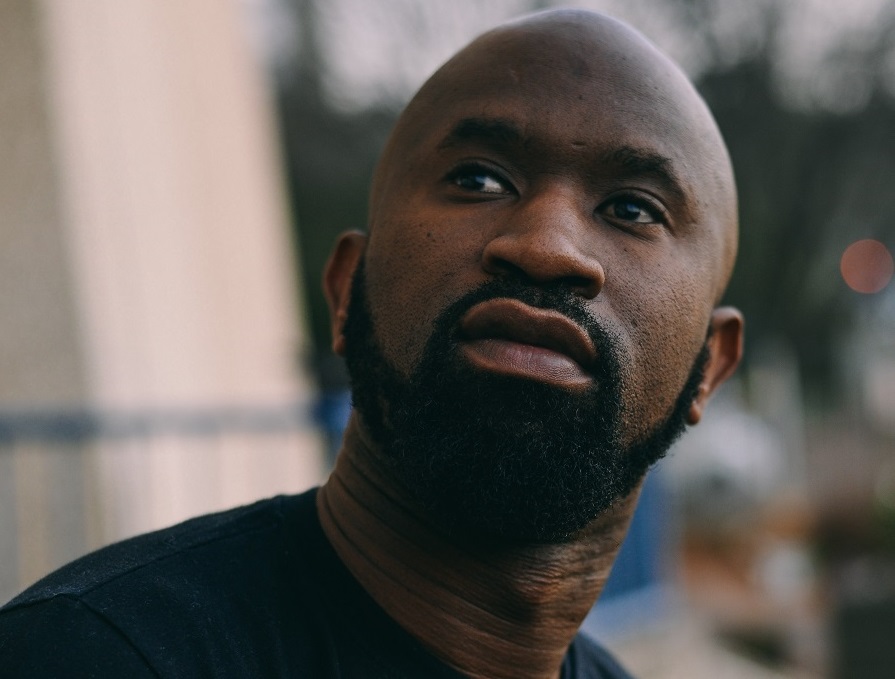 Are Yeng Gae Homecoming festival has a stellar line-up!
Accomplished DJ, producer and audio engineer Pontsho Moono who is popularly known as DJ Monotone is putting together the Are Yeng Gae Homecoming Festival on the 25th of December 2018.
The much anticipated event which is taking place on Christmas day at the Ramosa Resort in Zeerust, North West has an immense line up featuring international acts such as Monique Bingham, Ralf Gum, Harrison Crump as well as the legendary South African house music veteran DJ Christos.
The renowned hip hop producer Thasman and hit maker DJ Clock will also be on stage with many more talented artists. The show will be hosted by former Isidingo actor and charity donor Tshepo Maseko alongside Generations soapie actress Manaka Ranaka.
I am doing this show for my hometown Zeerust because I want my people to experience the finest music with an international line up, It's an event designed to give the citizens that homely feeling and I also want to uplift talent in the local community by getting them in touch with their idols
says DJ Monotone.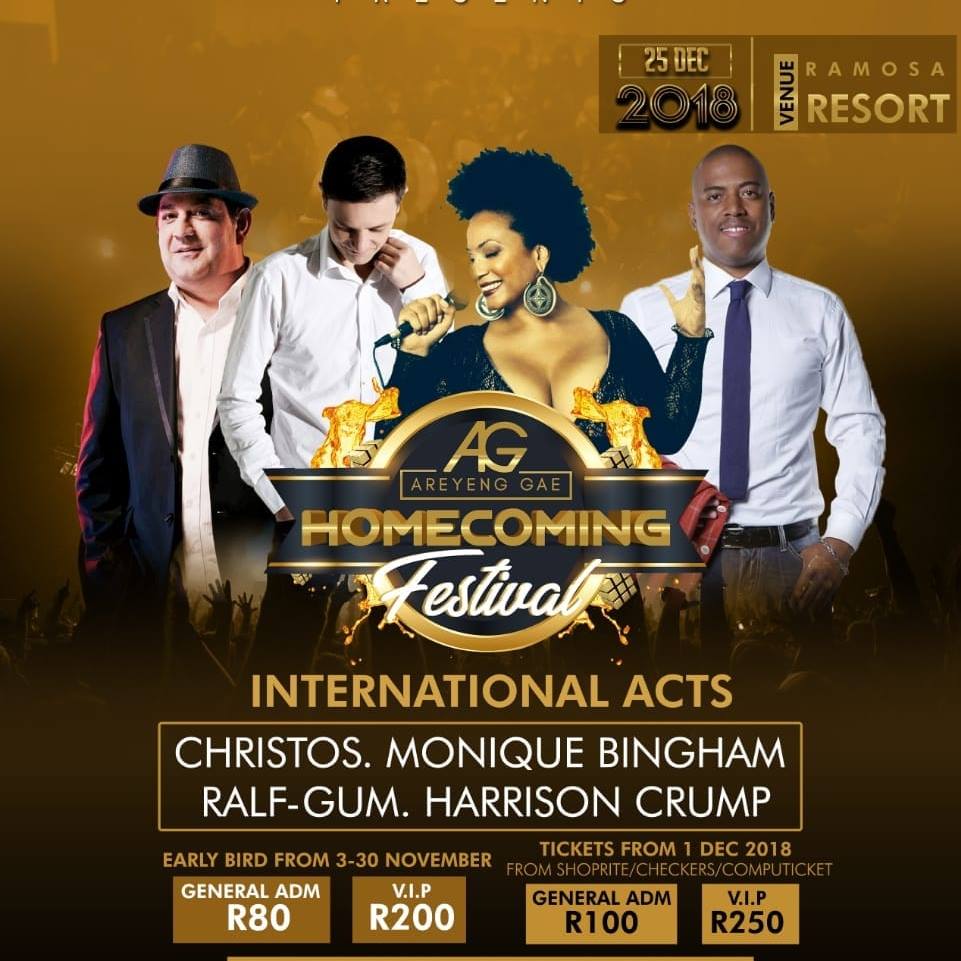 Ticket Details:
Early bird tickets are available till the 30th of November 2018, General Admission will only cost you R80 while V.I.P will cost you R200.
However from the first of December 2018, General Admission will cost you R100 meanwhile the V.I.P access will cost you R250 so hurry up and get yours before it's too late!
Tickets are available at all the Shoprite and Checkers stores as well as Computicket.
Facebook Comments

WATCH five Amazing Blood Recipient Stories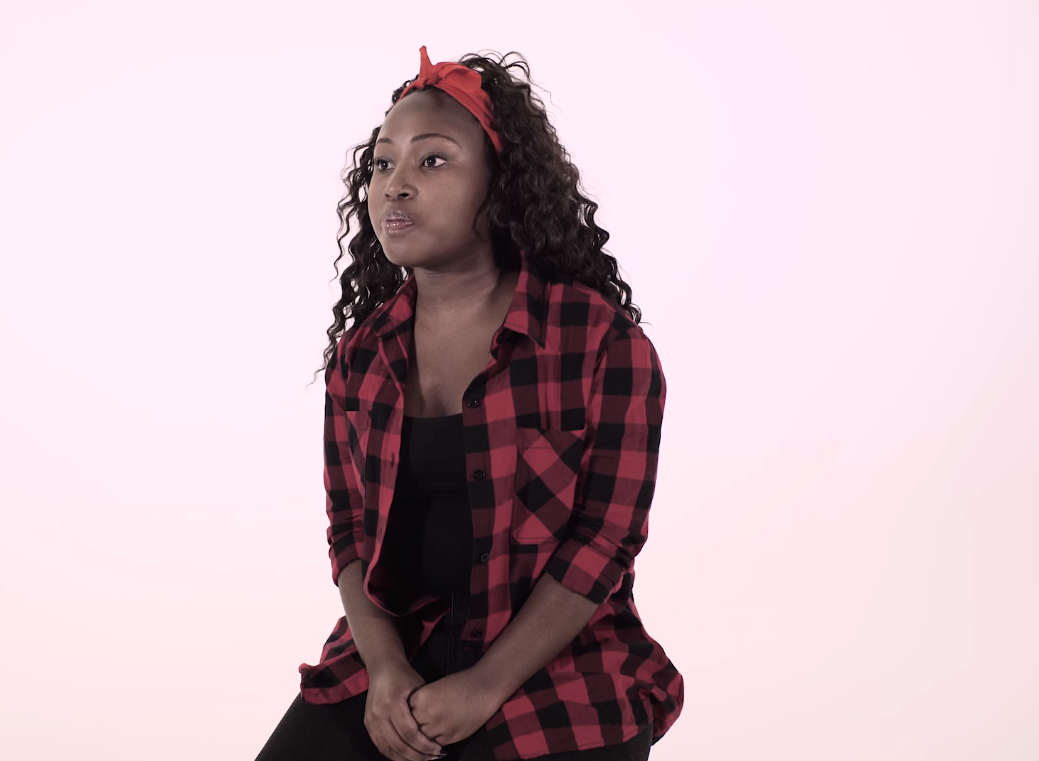 SEE how blood donations helped to save these people's lives.
Thousands of patients would die daily if there is insufficient quality blood in stock. When one donates blood, they give patients the gift money cannot buy or science cannot create.
A unit of blood can save up to three lives as blood is separated into red blood cells, plasma and platelets.
Donating safe blood means you are committed to participating in a vital community service to improve the quality of life, for patients in need of blood transfusions.
The South African National Blood Service (SANBS) has various measures in place to protect the health and wellbeing of blood donors and patients.
So who has benefited from you donating blood? Below are five amazing stories we hope will help inspire you to donate more.
Bokang's story of triumph
Bokang is making an amazing difference to the people around him every day.
He recovered from a life-threatening brain tumour and as a result had to receive numerous blood transfusions.
Mbali's source of life
Without safe and sufficient blood supply, Mbali wouldn't live the life she is living today.
Being diagnosed with aplastic anemia means that she needs regular blood transfusions to stay healthy and active – things most people take for granted.
Tebogo's story
Imagine telling a little boy that he may not play sports
Tebogo tells us what it's like to live with haemophilia. He needs regular blood transfusions and thanks to committed blood donors, Tebogo is more than coping – he's living.
Mags's miracle
Before her first breath, baby Jesse had already received a blood transfusion. Her mother, Mags, tells us about how an in-utero blood transfusion saved her daughter's life just before she needed emergency transfusions herself.
Khaya's courage
Khaya has been working at SANBS since 2006. After collapsing at gym he was diagnosed with leukaemia.
He lived through kidney, lung and liver failure, excessive bleeding, dialysis and intensive chemotherapy.
Khaya was put on life support and spent 54 excruciating days in ICU and received dozens of blood and platelet transfusions.
This feature is proudly brought to you SANBS – visit their website on https://sanbs.org.za/ for more information.
Facebook Comments