DJ Monotone is hosting Are Yeng Gae Homecoming festival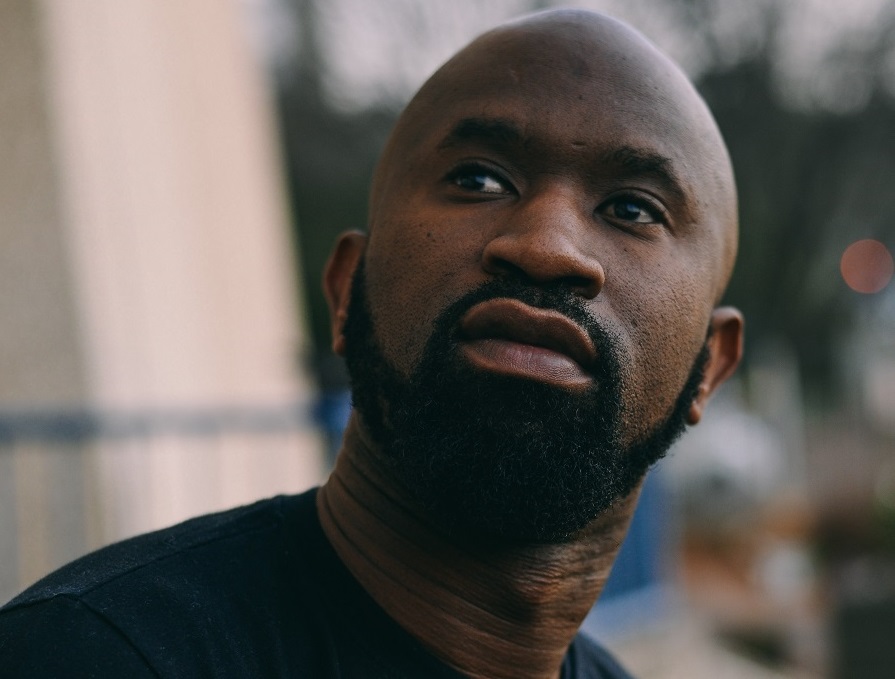 Are Yeng Gae Homecoming festival has a stellar line-up!
Accomplished DJ, producer and audio engineer Pontsho Moono who is popularly known as DJ Monotone is putting together the Are Yeng Gae Homecoming Festival on the 25th of December 2018.
The much anticipated event which is taking place on Christmas day at the Ramosa Resort in Zeerust, North West has an immense line up featuring international acts such as Monique Bingham, Ralf Gum, Harrison Crump as well as the legendary South African house music veteran DJ Christos.
The renowned hip hop producer Thasman and hit maker DJ Clock will also be on stage with many more talented artists. The show will be hosted by former Isidingo actor and charity donor Tshepo Maseko alongside Generations soapie actress Manaka Ranaka.
I am doing this show for my hometown Zeerust because I want my people to experience the finest music with an international line up, It's an event designed to give the citizens that homely feeling and I also want to uplift talent in the local community by getting them in touch with their idols
says DJ Monotone.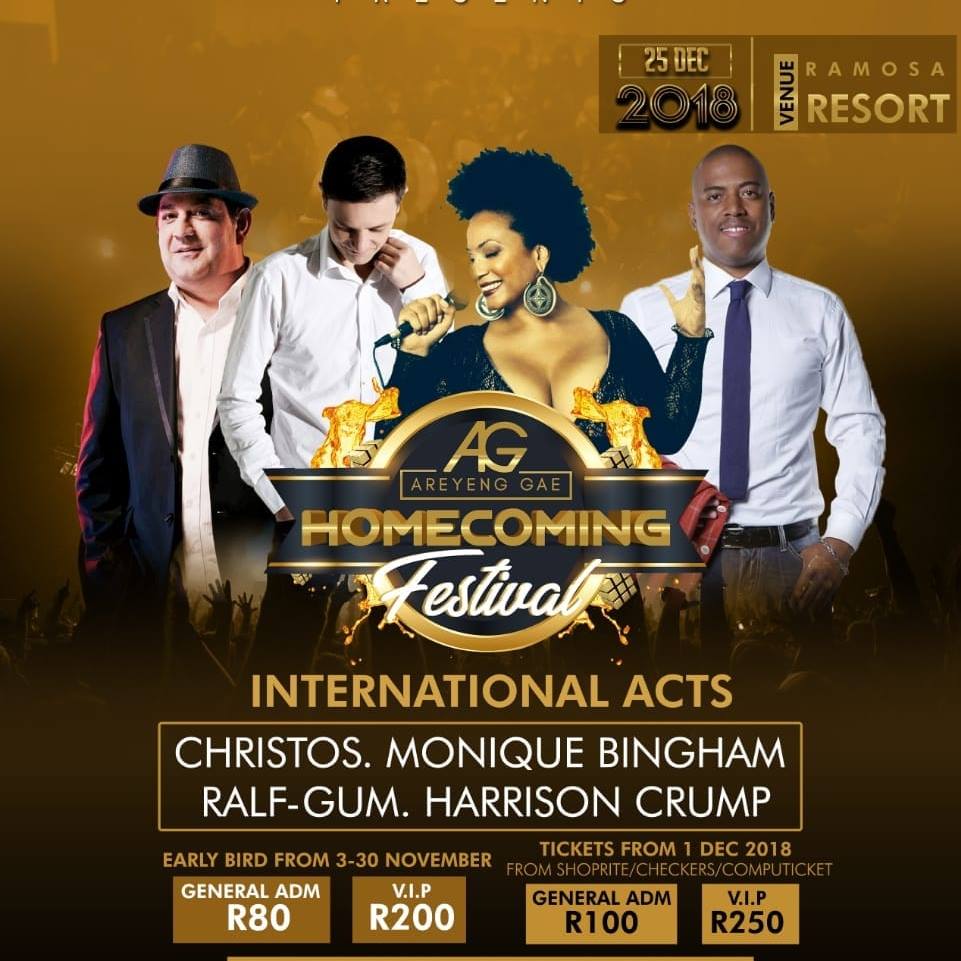 Ticket Details:
Early bird tickets are available till the 30th of November 2018, General Admission will only cost you R80 while V.I.P will cost you R200.
However from the first of December 2018, General Admission will cost you R100 meanwhile the V.I.P access will cost you R250 so hurry up and get yours before it's too late!
Tickets are available at all the Shoprite and Checkers stores as well as Computicket.
Facebook Comments