DJ Speedsta takes shots at Nasty C and calls his album sh*t in a series of now deleted tweets
Nasty C and Speedsta are not seeing eye to eye again and this time around it is due to an interview that Nasty C recently did on Podcast With MacG. Posted a week ago, the interview saw Nasty C chat about his latest album, ZMWSP, Working with T.I and his deal with Def Jam. But what caught the attention of most is his chat about the various beefs he's had in the industry, most notably the Speedsta interview.
Read more: WATCH: Nasty C Drops Self-Directed Visuals For "Bookoo Bucks" Ft. Lil Keed & Lil Gotit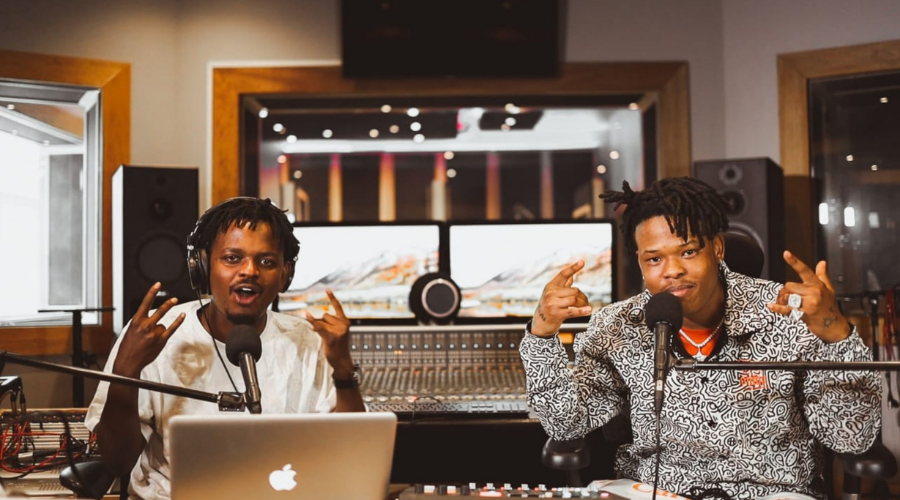 In the interview, Nasty C is asked about his beef and he prefaced the reason why he stood up to Speedsta with the fact that he was tired of constantly turning the other cheek, especially to people who wanted smoke with him. When MacG asked Nasty C if the beef between the two artists was about a song, Nasty said:
"It was about more than that. I think he had like some personal sh*t that he was going through. I don't know, it stemed from a dark place though. It's like jealousy, envy, all that sh*t," he explains. Adding that the reason why he defended himself publicly was because Speedsta opted to criticize him on a public platform. Nasty ended off by saying that they didn't squash the beef so it's not all love.
Speedsta fights back with a series of tweets aimed directly at Nasty C
In now deleted tweets, Speedsta rebutted and tweeted that Nasty C must keep his name out of his mouth.
"I know. Nasty is one of those kids!! Met the guy in dirty sneakers walking, begging me & Sketchy to work!! couple years later he thinks his God. I'm sorry but I'm gonna stay on his neck!!! He's a small boy, Keep my Fu**en name out your mouth in your interviews! I'm not playing!, he tweeted.
He went on to comment on Nasty C's album, Zulu Man With Some Power saying: "Your album is sh*t by the way!!! Way too over hyped". Adding that he may release his own album and title it Sotho Man With Some Power.
Read more: Nasty C On Zulu Man With Man With Some Power: "I don't think you will be disappointed."
Tweeps had quite a lot to say about this twar. What are your thoughts?
Check out the MacG interview below.