Over the weekend Durban Kwaito aficionado DJ Tira was performing at The University Of Venda where out of nowhere he was struck by a rogue beer bottle. The DJ had to stop his performance and then rushed to his hotel room where he was attended to. The stunt left Tira with a gashing wound on his face which will serve as a reminder of the ordeal.
Tira took to his social media to express his grievances to his fans and did so with a bit of humour.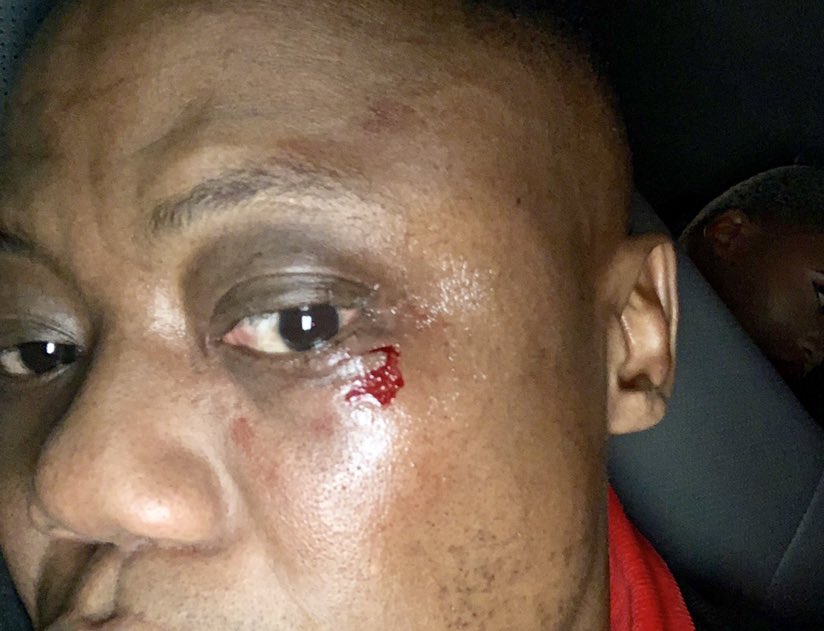 I got hit by a bottle while performing at University of Venda this morning. Traumatic experience. I wont be taking pictures anymore, I'm sure you dont want a photo with Scarface
– Said DJ Tira.
The entire escapade was captured on video and shared on social media. It shows DJ Tira play his set when a bottle flies in to frame and brushes against his left eye and he scrabbles for cover thereafter.
Video
This is what happened st University of Venda yesterday.@DJTira pic.twitter.com/96sQ1ujXsh

— Guilty_By_Association (@Lugisanii23) August 17, 2019
The matter was also picked up by the Limpopo MEC for Sports, Arts and Culture, Thandi Moraka who express that the actions that took place that the University of Venda were unlawful and criminal in nature.
MEC Thandi Moraka condems Univen incident involving DJ Tira.
‌
The DJ almost lost his eye after a bottle was thrown at him during his performance at the University in the early hours of Saturday morning

Moraka reiterates that such behaviour is unlawful and criminal in nature.

— Thandi_Moraka (@LimpopoSportMEC) August 18, 2019
No one knows why the attack happened and if it was accidental or intentional. But comments on tweeter range from apologies and warmings the DJ not return to Limpopo.
https://twitter.com/Thato_Pilusa_/status/1163136720214343681