DreamTeam announce album release date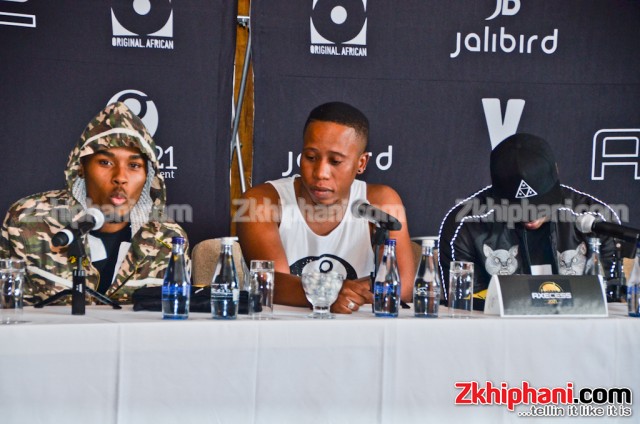 Hip Hop trio DreamTeam have officially announced the release of their highly anticipated debut album. After the release of their award winning mixtape 'The Blow Up', the group will now drop the album titled 'Dreams Never Die'. It goes without doubt that the Durban based Hip Hop sensations have had a great start in the music fraternity with hit singles that hit S.A radio by storm, 'Tsekede', 'Dubane' and 'What's your name'.
DreamTeam have labelled this the album of the year and they have spent a lot of time in studio on a quest to showcase their best material to the fans. The album will drop officially on the 29th of July 2015.
Facebook Comments