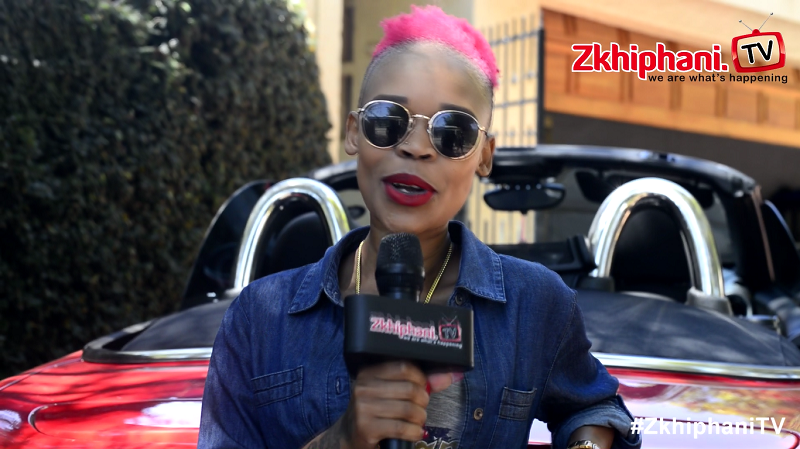 Yesterday, we reported that the Fifi Cooper and Ambitiouz Ent matter came to a close and the final verdict was that Fifi Cooper will be prohibited from using, claiming and recreating any of the music that she had recorded while she was signed to Ambitiouz Ent. Record Label.
This basically strips of any privilege to own any awards and accolades acquired whilst at the Ambitiouz stable. In her defense comes the Economic Freedom Fighters, led by the radical Julius Malema. In a Twitter statement, the EFF Party states that they have witnessed the injustice done to Fifi Cooper and they have contacted the artist to help her fight this exploitation.
Is this becoming a political battle? It is no coincidence that the record label is associated with Supra Mahumapelo, the Premier of the North West, who is an ANC member and the EFF is adamant that he is corrupt. It is not a secret that the ANC and EFF have some beef, so it should be quite interesting to see what direction this whole court case will take.
Here are some reactions to the tweet by EFF.
We have seen the injustice caused on Fifi Cooper by Ambitious Entertainment which is politically associated with the corrupt North West Premier, Supra Mahumapelo. We have contacted Fifi with the willingness to help her fight back against the corrupt & exploitative record company!

— EFF (@EFFSouthAfrica) November 28, 2017
https://twitter.com/JustProblem_/status/935459910657167362
When music is turned into a political battle, It shows us that ANC is desperately tying to hold on to power! #ANC Please Let My People Go!

— KabeloWaka (@kabeloWaka2) November 28, 2017
Let us know what you think of this whole situation? Are South African record labels exploiting their artists? Leave us a comment in the section below.