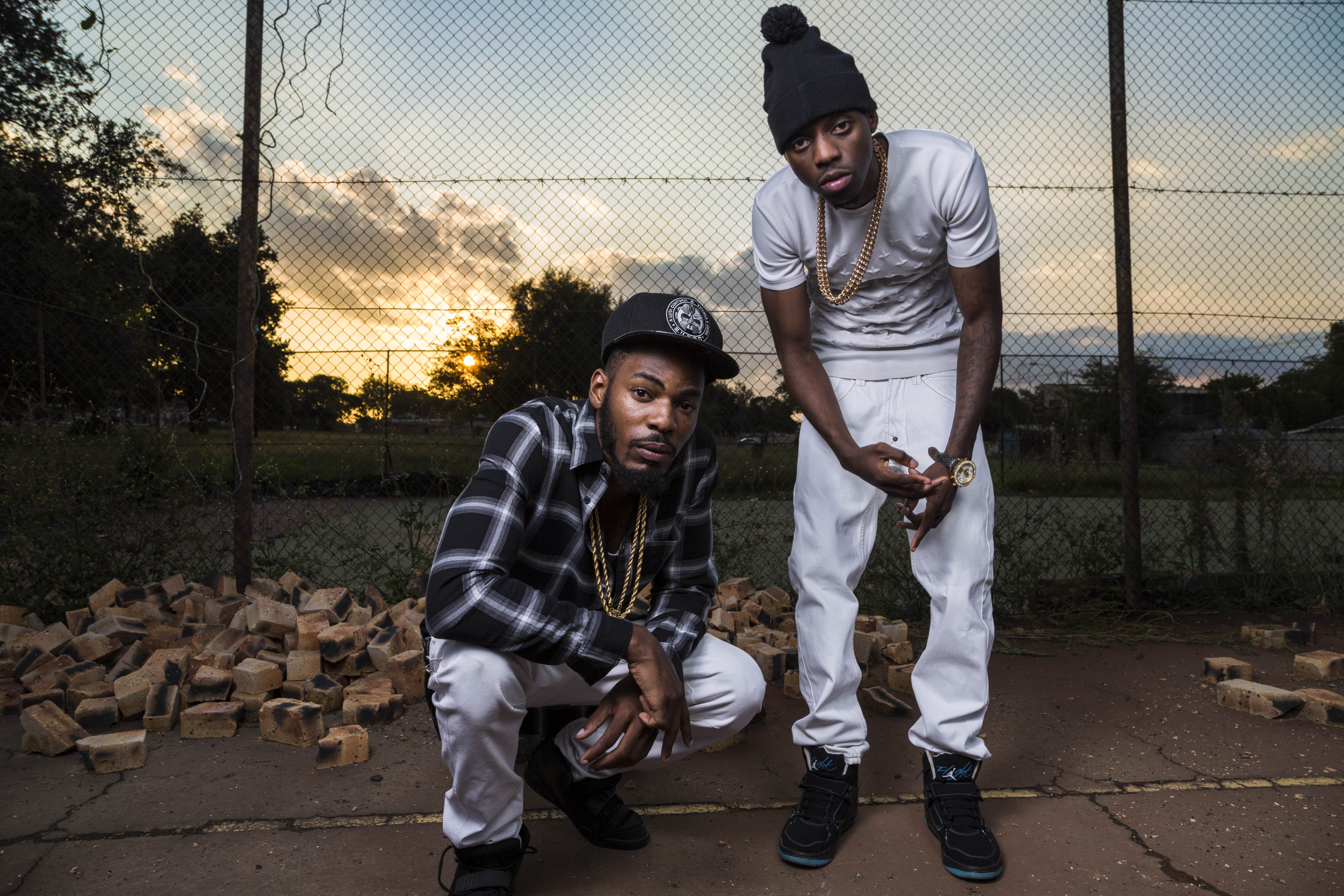 There are many rap crews that are emerging all over the country and they seemingly have the same kind of motive, to make music that the people like. But what makes a rap crew edgy? What make you slow down and listen? Is it their swagged out outfits or the message of their music? Well, while you think about the questions I just asked, meet El Blocka. They are a multinational hip hop unit based in South Africa.
They are not new to the rap game seeing that some of them have been making music as solo artists.
"we only came together as El Blocka less than a year ago, El Blocka is about four months old"
The group was formed in 2015 and is home to various rap artists and music producers. Members of the group include C.I.JIzzle, 100K, O Magic, Mr Jaggz, Jaa, Dj Playboy and Junosyd. The members hail from different parts of the continent such as Nigeria, Congo Brazzaville, Angola, Malawi and Zimbabwe.
They reckon that the best way to describe their music is AFRO TRAP whereby they fuse their "various African languages" laced on heavy 808 drums and strings. "…sometimes we go as far as putting in some African sounds to get that ethnic element flowing through the instrumentals", they said. They released their first official offering, "My Block", a few months back and they have another single that is due to be released on the 30th of May.
"My Block" is an interesting mixture of swag rap and trap. The song was produced by Junosyd and O Magic, who worked on the beat and the rest of the crew "jumped" on the track. It was released five months ago and they were so excited that they decided to shoot the video immediately after finishing the track. "Coming up with the song and visuals was never a problem, releasing it was the challenge, we wanted to make sure it was done and received by the masses through various platforms" they said.
Seeing that these artists are multinational, we asked them if they have any plans of releasing their music on an international scale:
"the African continent is our primary target market but we still see it as a stepping stone for us"
They say, they do however want their music to be accessible to anybody that wishes to reach it.
What gives this rap crew the edge is the fact that they do not just come from one area of the country. They have different accents, speak different languages and draw influences from different places. This then makes their music more appealing to rap fans across Africa.
To get your hands on their music you can reach them here:
For bookings go to their website [email protected] OR alternatively check out their twitter and Instagram accounts.
Watch the video below and tell us what you think!