Element signs with strit rulz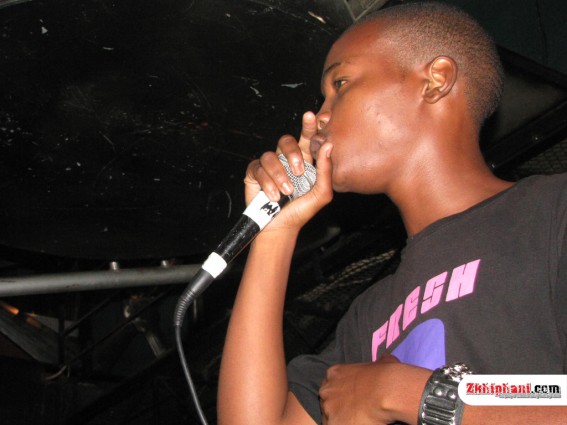 ''An Element is a pure substance that is built up of atoms and cannot be broken down into simpler substances'' as explained in chemistry. That's what has inspired Element all his life. Element was born Vuyo Mayisela.  A motswako artist from a town called Mahikeng in North West and started his career rapping career at the tender age of ten. Element started his career with a company in Mafikeng called ''Unplugged Records'', he then moved on to work with hip hop movement called ''Lefoko'' which was a hope to most Motswako acts such as Morafe, KT Mogote, Cassper Nyovest and a lot more. He was then signed by DJ Lemonka in a label called ''3rd element'', the label had 2 artists then, namely Element himself and Notshi. He then decided to go build himself as an artist and went his own way. He is now signed to "Strit Rulz Entertainment".
He has performed in a number of major events and has shared stage with major acts such as HHP, Lira, Mi Casa, Khuli Chana and other majors. Element has toured around the country marketing himself and has made appearances in shows in Botswana and has made a name for himself there. He has been in the North West, Gauteng, Northern Cape, Free State, Lesotho and Mpumalanga showing people his work. He was also doing interviews during his tours.
The young lad has been in a number of collaborations in known albums such as HHP's album ''Dumela'' and his latest ''Motswafrika'', Molemi's album ''Motsamai'', Notshi's project called ''Insert Coin'' and the Hype Mixtape that was mixed by DJ Lemonka. Element is now working on his project called ''Damage Control'' but plans to release an EP before the album to give people a taste of what he's on. Like any other artist Element has major dreams and hopes to work with major international acts and hopes to fulfil his dreams as he grows through the game.
Facebook Comments