Enhle Mbali Mlotshwa looked absolutely breathtaking as she fiercely showcased Quiteria Atelier's most latest Autumn/Winter fashion collection titled, 'I am My Story'.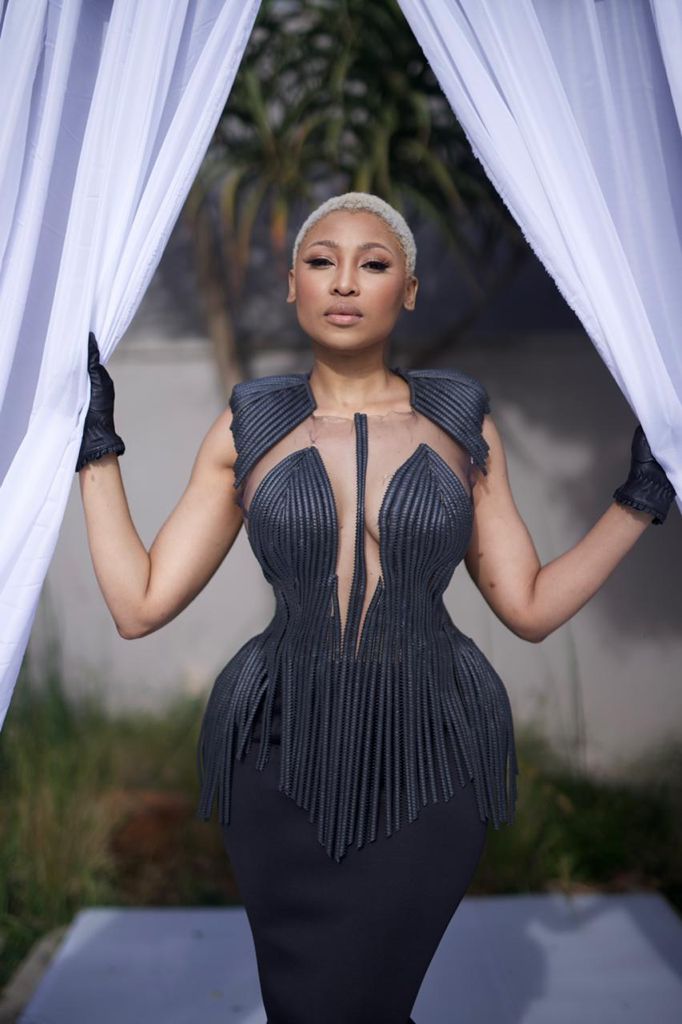 The fashion brand owner and prominent public figure kept serving look after look as she prepared for the much anticipated South African Film and Television Awards, better known as the SAFTA's.  The collection, which was designed with the intention to empower comes complete with a soundtrack titled Emazweni created especially for the range and is sung by local singers Khokho Madlala and Phila Dlozi.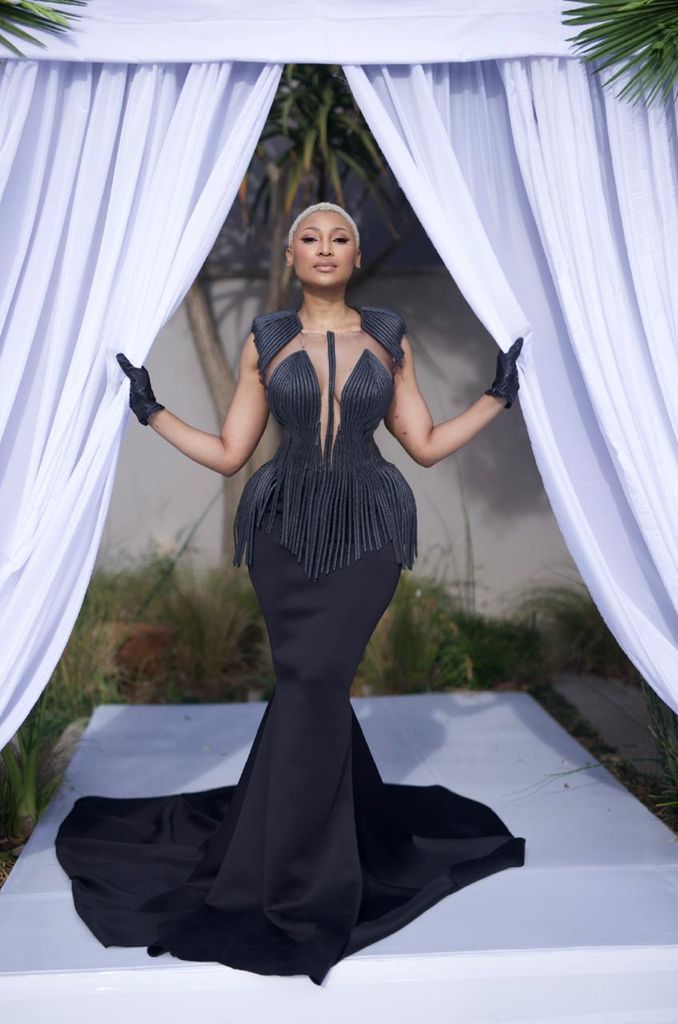 "This collection gives me a sense of power ad authority over my life. It is a representation of who I am as a woman, and as a human who deserves self respect and basic human rights."
– Enhle Mbali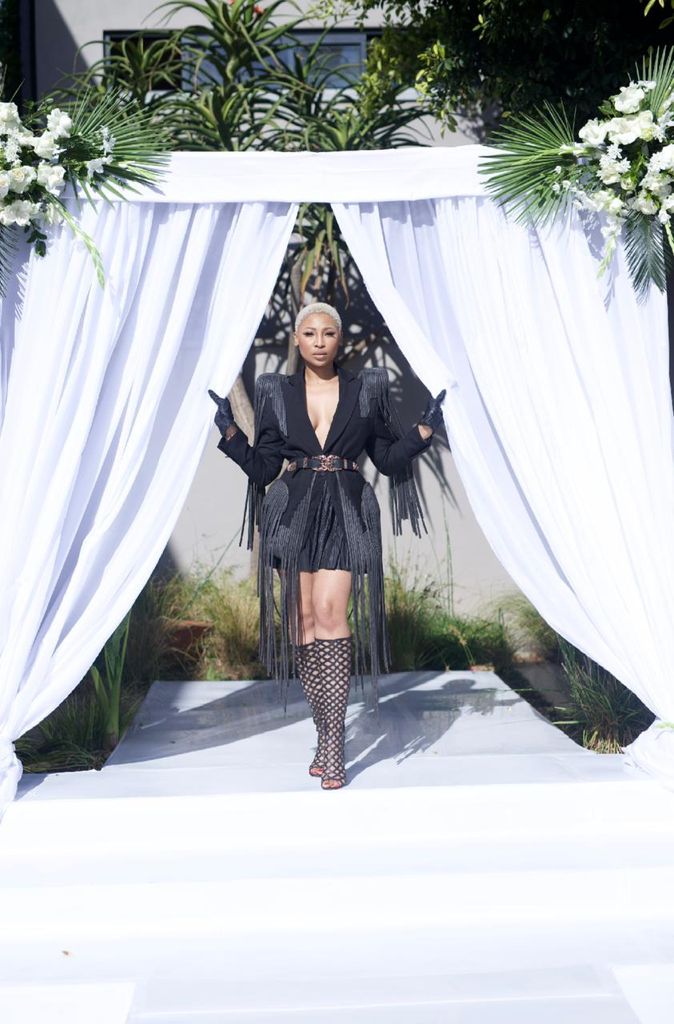 "The last time I worked with Quiteria was a partnership for Beyoncé Global Citizen garment. Again, he returns with time pieces that make women feel royal and regal."
– Enhle Mbali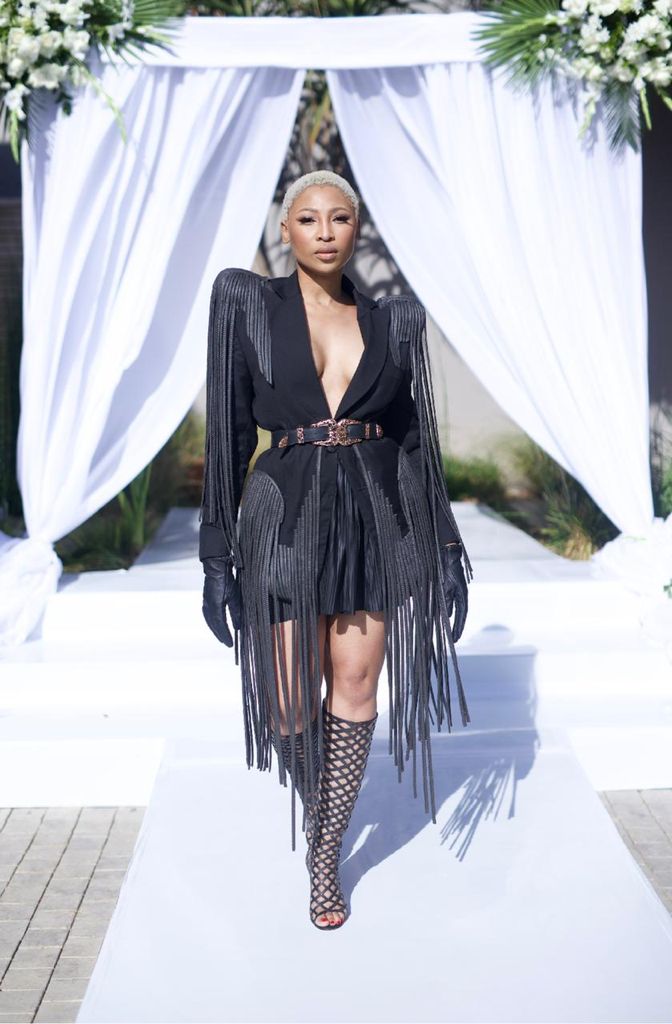 Providing further insight into both his thought and creative processes when designing the range, designer Quiteria Atelier had the following to say:
"'I Am My Story' gives me the platform to be the narrator of my truth through fashion. This outfit speaks for many people who have not had a voice. When you walk into the room with one of theses pieces, people must sit up straight and acknowledge your presence. It celebrates the female form in its uniqueness; all shapes, sized, tones, heights and personalities."
– Quiteria Kekana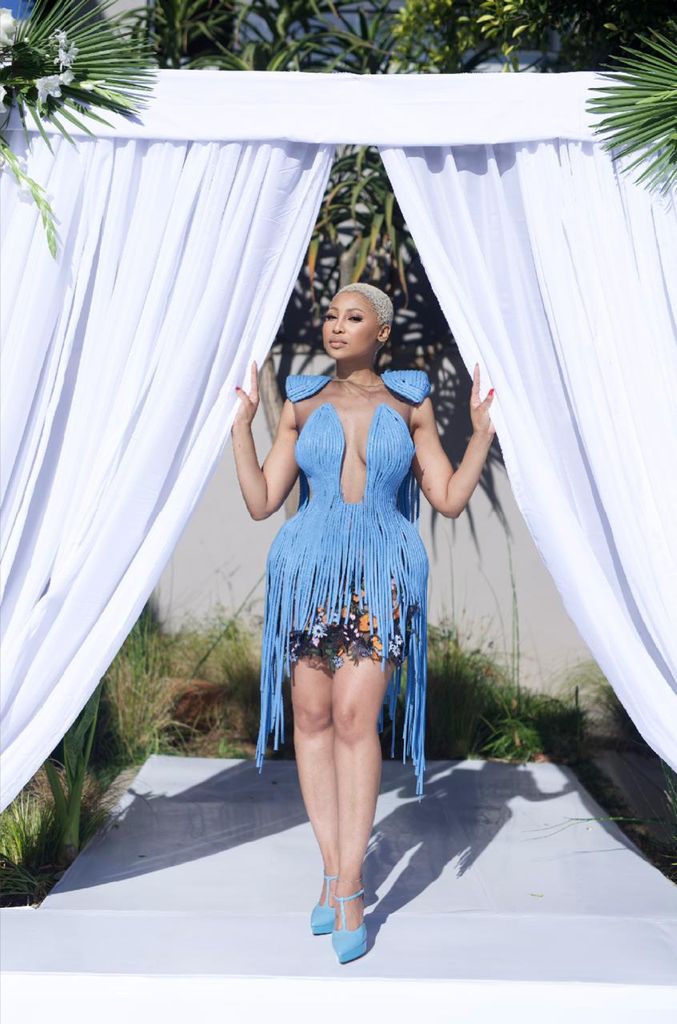 With that said, the Autumn/Winter fashion collection titled, 'I am My Story' by Quiteria Atelier is currently available on order.