Ennock Mlangeni is a self-taught visual artist who makes a living by producing art out of trash. Ennock is a firm believer of starting small and building on what you have to achieve your goals. This philosophy is influenced by his own life experience.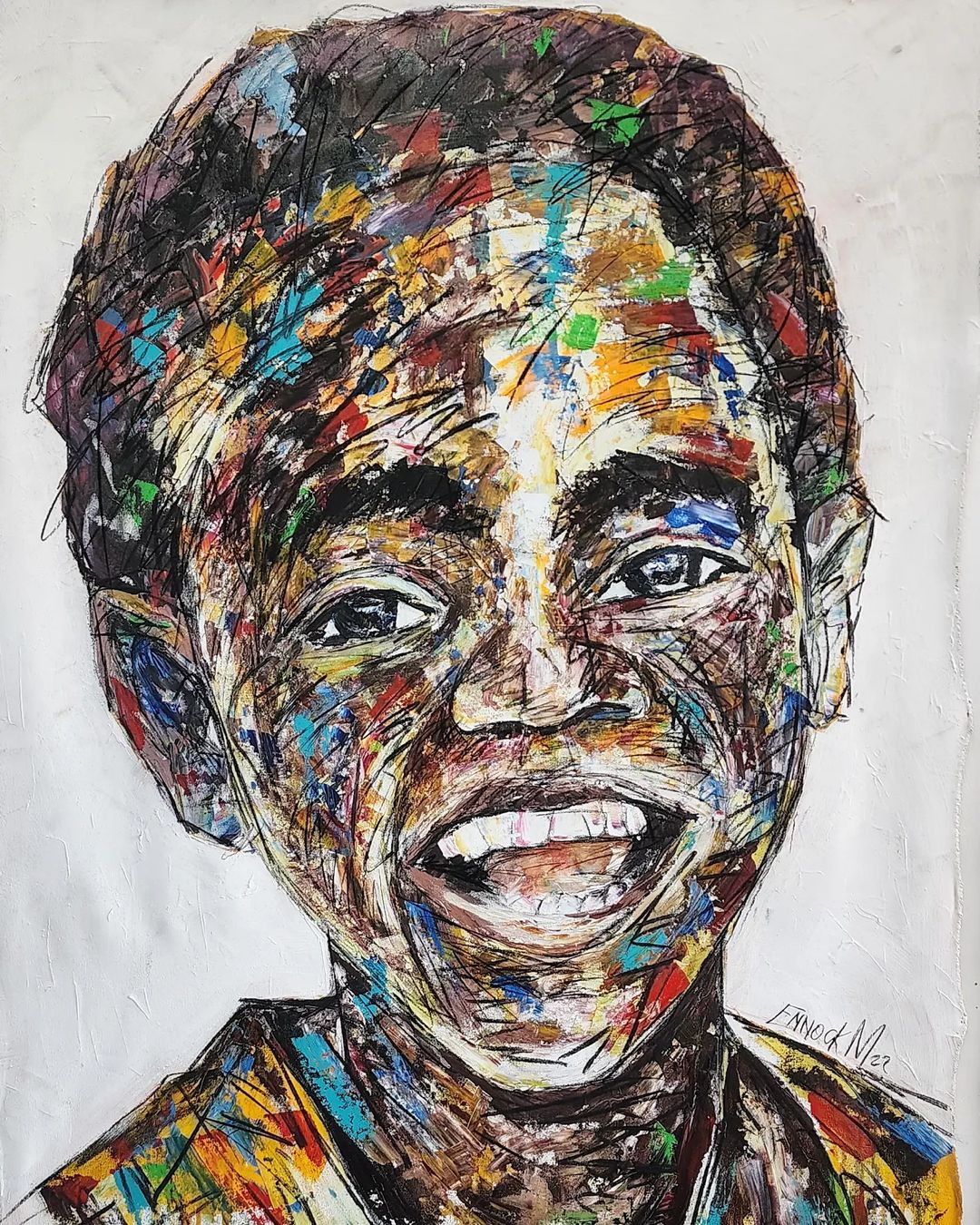 Born in Petrus Steyn, Free State, Ennock moved to Salsolburg to live with his grandmother after his parents' death. He believes in pursuing greatness and uses limited resources, such as pen, old newspapers, and paint in addition to coffee granules, to create unique pieces. Ennock's artwork is inspired by his surroundings and life experiences. In August 2020 he hosted his first international solo show at Uitstalling Art Gallery.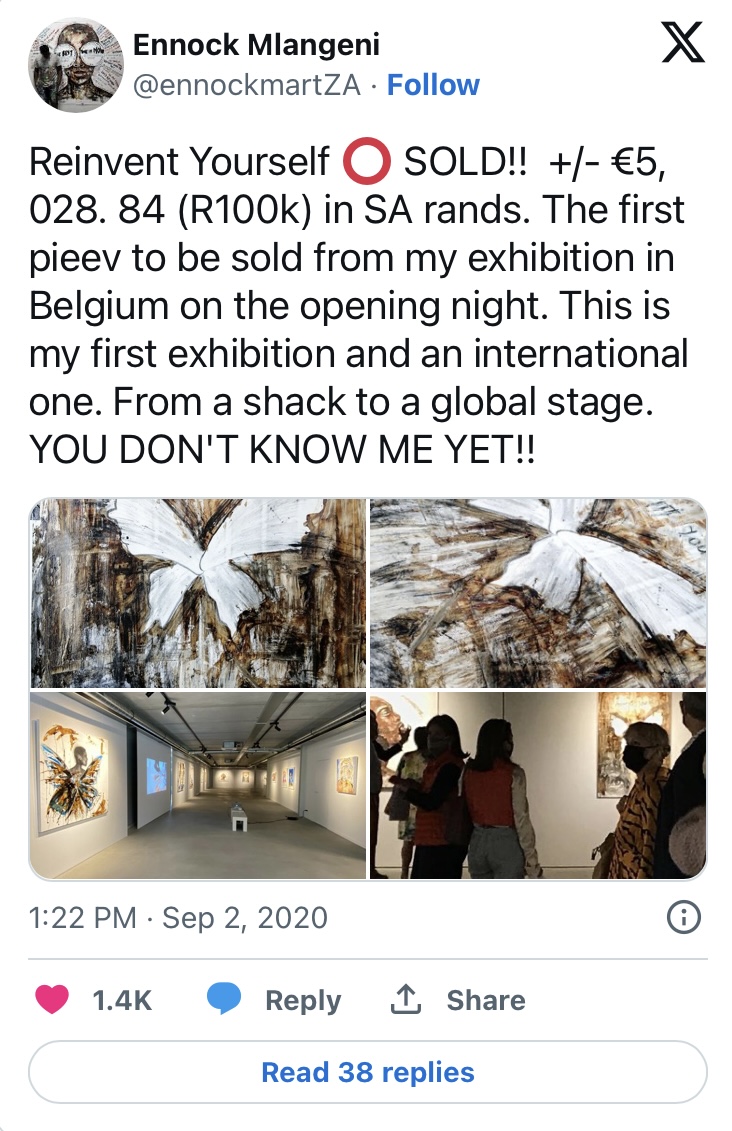 Ennock's home gallery is the ideal illustration of his artistic diversity. His collection of work is a powerful testament to his artistic talent to create something beautiful out of nothing.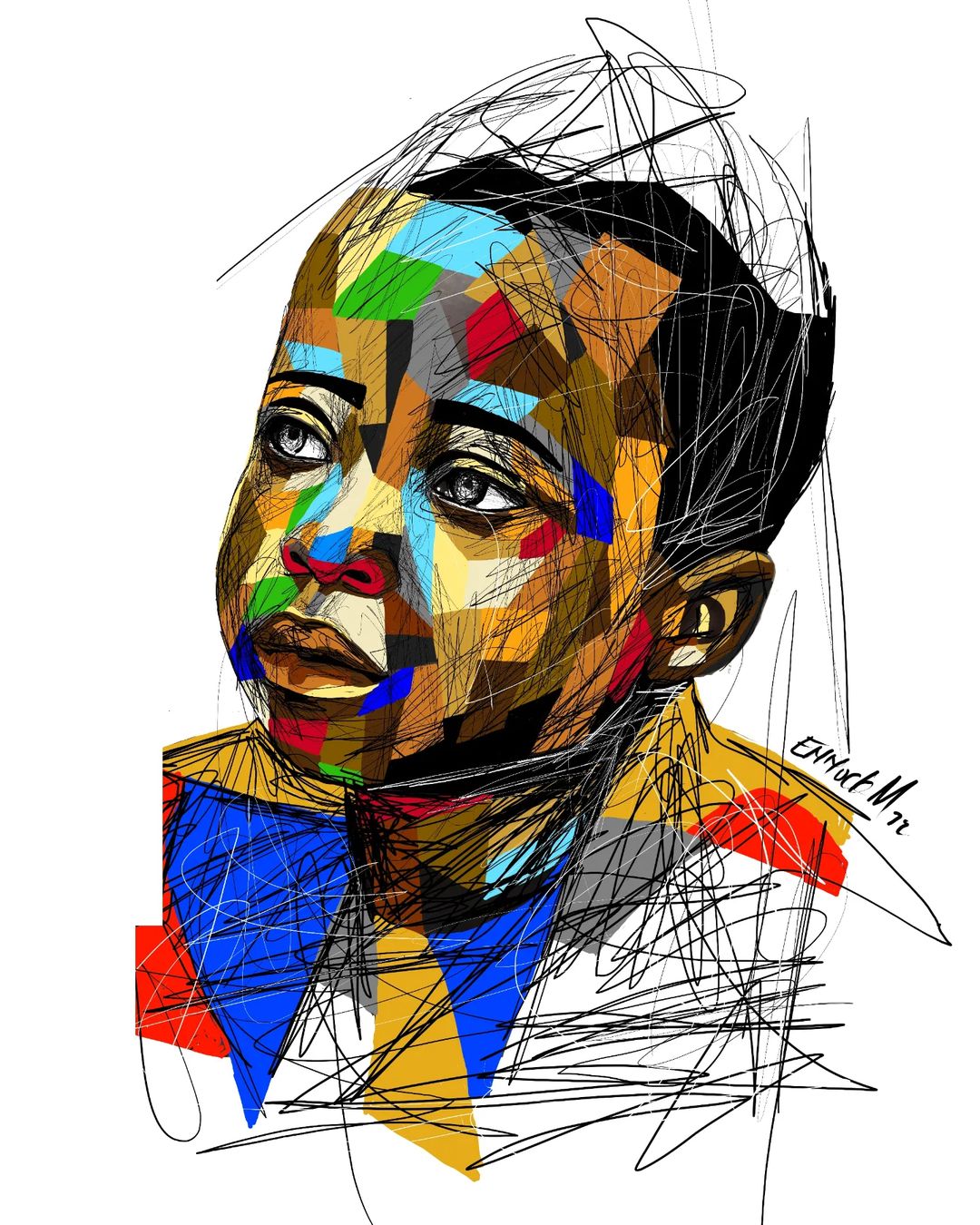 When his coffee artwork of legendary DJ Black Coffee became popular on social media, it catapulted him into the spotlight. Since then, he has opened a home studio in his hometown Sasolburg, where he now has a big clientele and a strong online presence.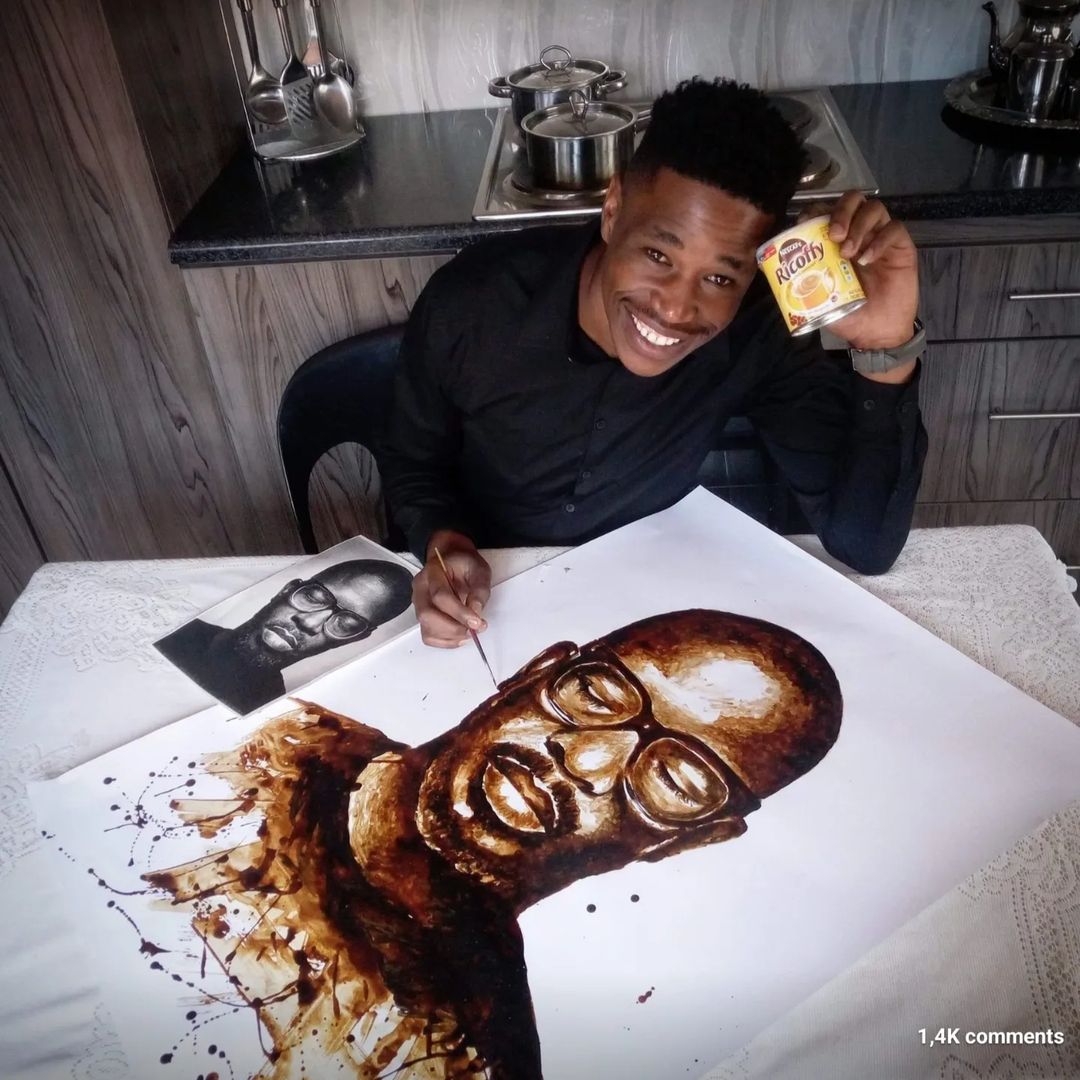 Ennock is now teaching the young, aspiring artists in his neighbourhood after years of honing his skills. Ennock is creating the next generation of artists and exposing them to the arts by offering mentorship. His greatest aspiration is to establish his own art school and become known as South Africa's most significant and inspirational visual artist.