Obrigado's 4th Birthday Celebration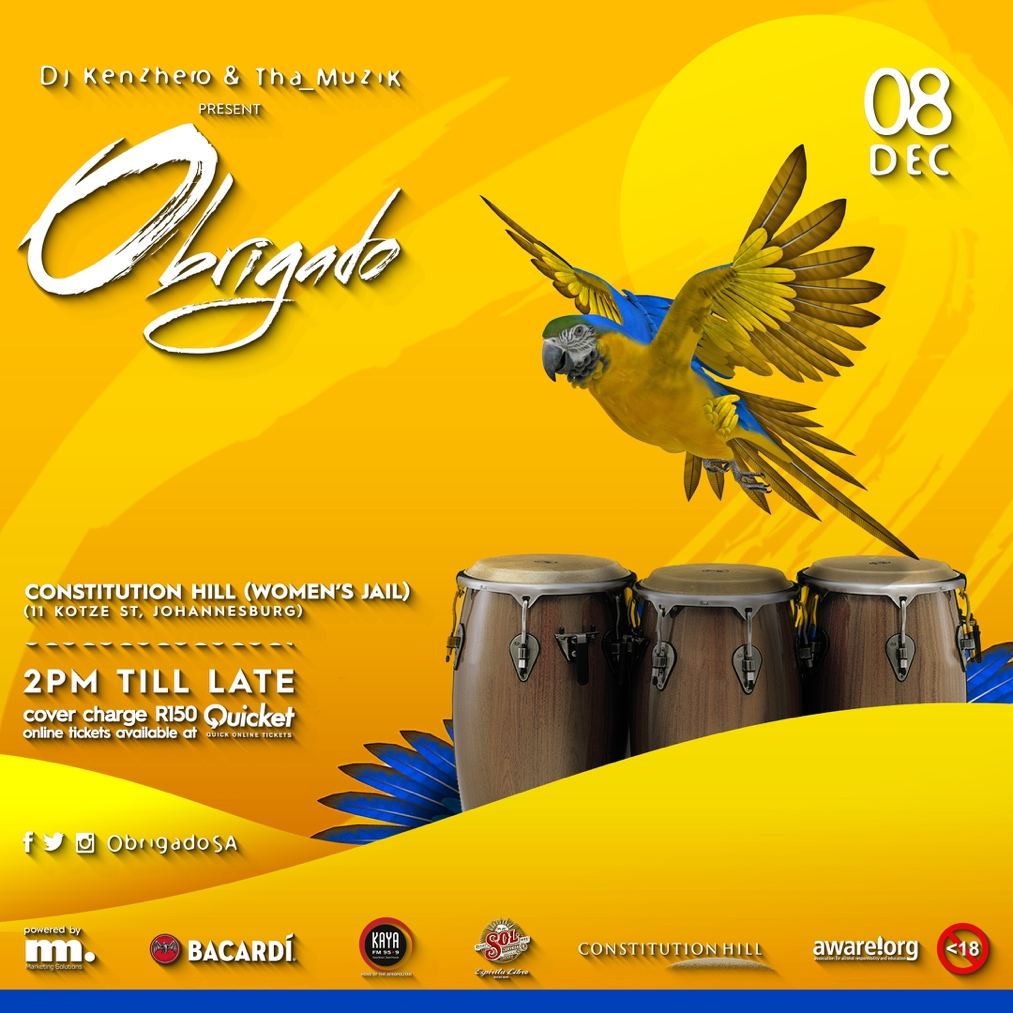 Taking place at Woman's Jail Constitution Hill in Johannesburg, Latin Music Lovers in South Africa are in for a special Birthday treat as Event powerhouse Obrigado is celebrating 4 years of the Latin Music movement!
In its existence, Obrigado has attracted scores of people to its bespoke celebration of Latin Music presented in traditional Samba and Bossa Nova as well as House and Hip Hop music throughout Brazil, Mozambique, Johannesburg and Cape Town. It is no surprise that music fans can once again expect another insanely lined up Obrigado on 08 December 2018, alongside DJ Kenzhero, Tha_MuziK and Greg 'The Maestro' Maloka.
Be sure to look out for more exciting Obrigado announcements, as all roads lead to the ultimate Latin music celebration on 08 December at Constitution Hill, Johannesburg.
Tickets to Obrigado are available for purchase online at Quicket.co.za – Be sure to get yours and be part of the 4th Year Celebration.