The annual Umshubhelo Music Festival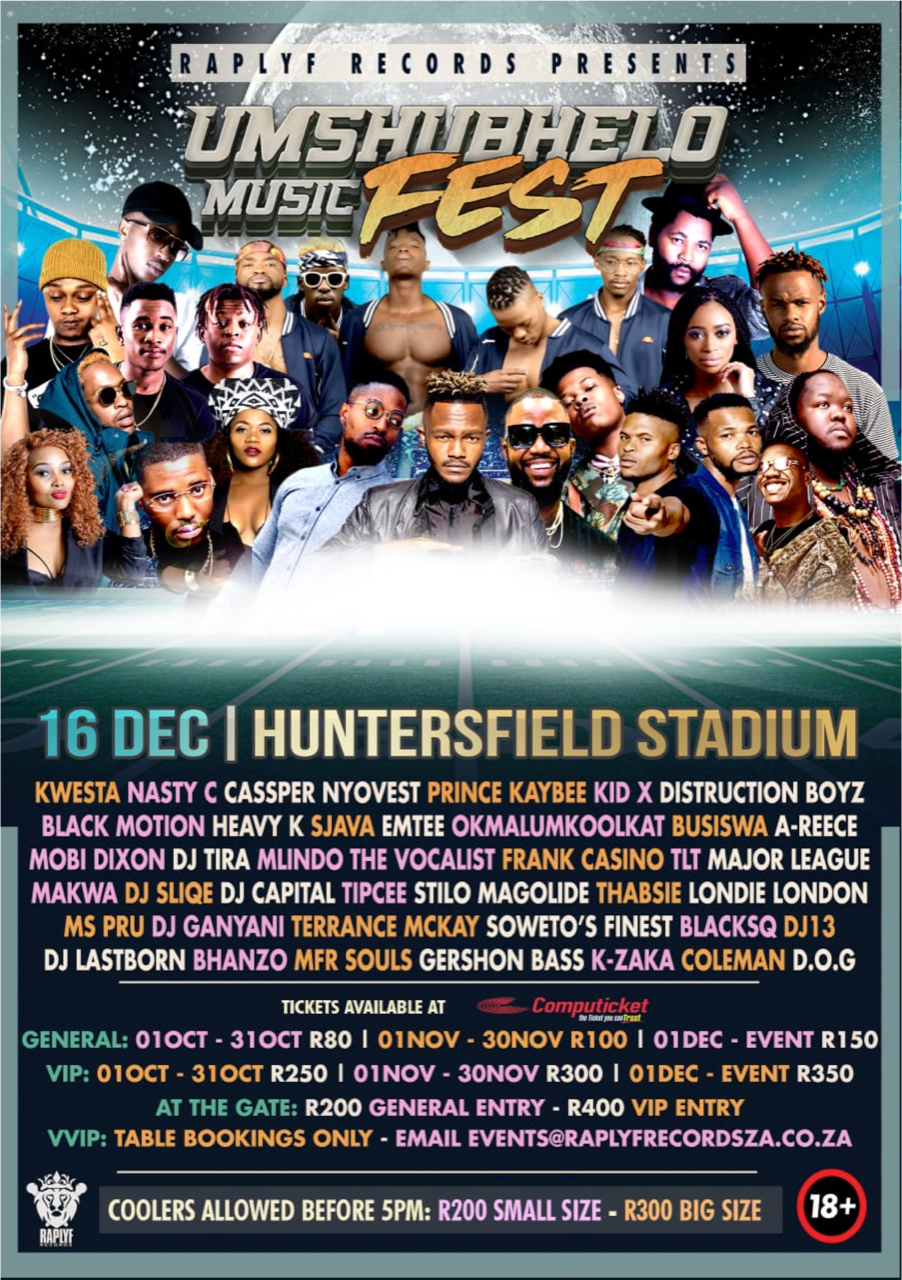 The annual Umshubhelo Music Festival which takes place on 16 December at Huntersfield Stadium, in Katlehong is the biggest youth music festival in East of Johannesburg, it attracts the youth of Ekurhuleni and surrounding areas to celebrate and wrap up the year in a safe and controlled environment, the event gives them access to see some of the biggest artists that South Africa has to offer all on one day.
The festival has been running for 3 years, in 2016 we had a turn-out of 9200 people, we doubled the numbers in 2017 where we had crowds in access of
18 000, this year we are targeting 22 000 people.
With the youth being the core target audience, we are presenting them with a lifestyle event that has music from various DJ's and artists; we also have various food stalls and various activities on the day.
An event is more than just music – RapLyf
RapLyf has taken the lead on eventing in the Eastrand and have brought a quality service to a township that has never experienced world-class events that boasts the country's headline artists.
Cooler boxes allowed until 5pm:
R200 for a small one and R300 for a big size
Tickets are available at Computicket