She's a model, actress, business woman and most importantly a huge inspiration for young people in South Africa. Meet Audrey Chabalala, a talented and ambitious GOMORA based innovator with a vision that will help take the SA youth to new heights.
Although Chabalala originally started out as a model back in her early days of her career, she has now grown and developed her own model education camp of which has helped many young aspiring models tackle the various different obstacles the modelling industry throws at them. Through her programs, Chabalala has produced great numbers of well-equipped and trained models who are ready to take on the industry. However, above and beyond, this young leader has demonstrated that it pays to stay determined and hungry in the pursuit of reaching your dreams. With that, here is the interview with Miss Chabalala herself: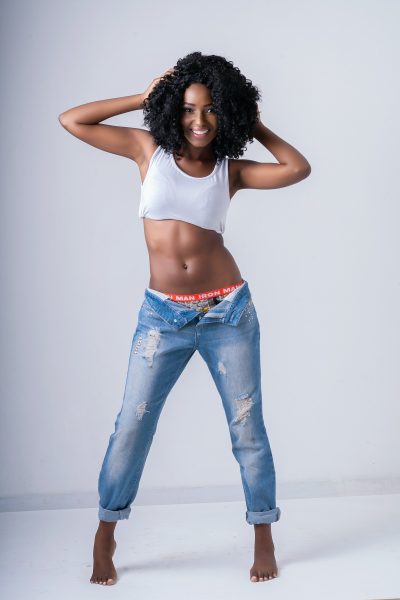 What are some of the challenges you faced in the pursuit of becoming a model?
My first challenge was not knowing how to get into the industry. After doing my research and finding out about agencies, I didn't know how to approach one. That is one of the reasons I started Equipmodel. A platform for aspiring models to help equip them with tools and information they need to get into the industry.
What did you learn from those challenges?
I've learned that if you really want something you'll work hard at it until you achieve it. I've learned that there is always a solution for something unless it's something beyond your control and with those situations that are beyond your control you give them to God.
What has been the highlight of your modelling career and why?
I've been blessed to work in campaigns I never thought I'd ever work in. Garnier has got to be one of the best campaigns I've worked on. It felt really good to be able to tap into a market that was a no go area for black people. It also helped me realize that I can dream as big as I want to and to never limit myself.
Lastly, what words of inspiration do you have for those youngsters in South Africa that are aspiring to become successful models?
Go for it. It's not going to be easy but just like any other career modelling has its challenges and if you stay focused and true to yourself you'll be alright.
Make sure to catch more of Audrey on her YouTube Channel: Audrey Chabalala