Emtee Is gearing up to drop 2 new singles today taken from his third studio album, Logan
Emtee is planning on releasing two new singles in celebration of his son, Logan's birthday today. Tilted Wave and Brand New Day, the new songs are confirmed to be from his upcoming album which is slated to be named after his youngest son, Logan.
Read more: ICYMI: Emtee Is Now A Record Label Owner
Emtee took to his social media to wish his son a happy birthday. "Happy Birthday to my son #Logan. I love you so much. Today is your day," he wrote.
Emtee Records, also extended their wishes to the young king in a tweet:
"Happy Birthday to Logan the prince . He turns 2 today and his dad celebrates his birthday by dropping 2 singles from his upcoming Album #Logan Happy Birthday Logy!!"
Both produced by Ruff, Brand New Day and Wave have been highly anticipated in the streets especially after Emtee dropped snippets from one of the songs. The Afro-Trap songs with notable R&B and Soul elements are a welcomed departure from the "Ambitiouz Entertainment Trap sound we've come accustomed to.
Read more: Rouge and Emtee Dropped Colourful Visuals For Popular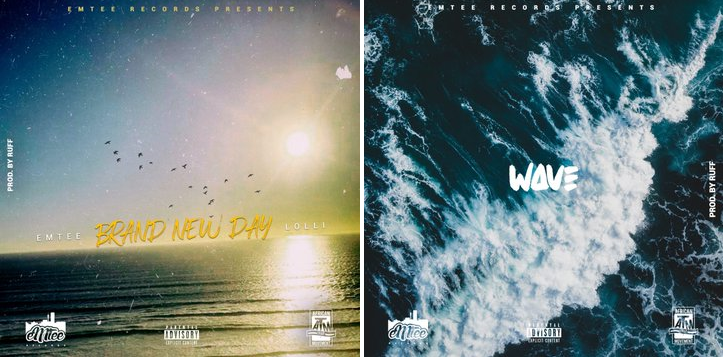 Ruff has been a staple in Emtee's career producing a majority of the music that the rapper has put out; often credited for creating the sound of the African Trap Music, Emtee's movement.
Emtee Records launched in September 2019 after his departure from controversial record label, Ambitiouz Entertainment in August 2019. Logan will be the rapper's third studio album and will be the first album released under Emtee Records.
Are you looking forward to the joints?