Get Lashed Like A Pro Using False Lashes!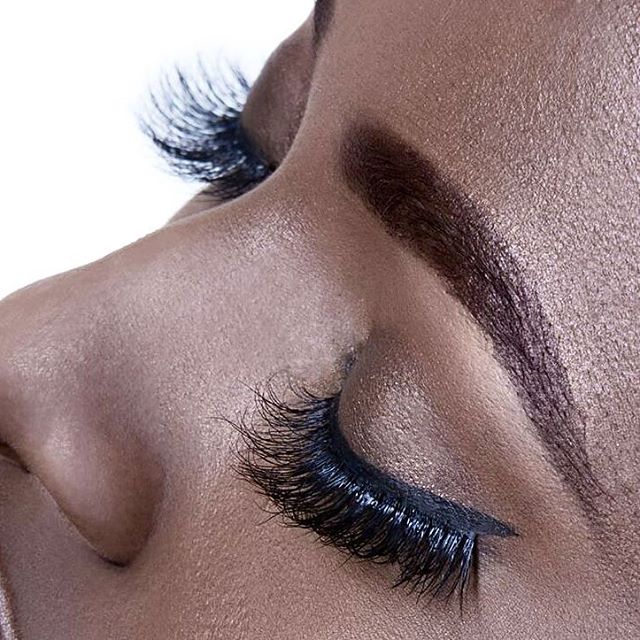 Learn How To Apply False Lashes Like A Pro In Minutes
This may be a sensitive topic to the faint hearted because we know that applying false lashes can be a tricky thing to do. Thank goodness we have your back! We've seen makeup artists and bloggers execute this fiddly mission to perfection without hesitation. And we are giving you top secret tips to perfect this complicated skill like a pro.
Prep
Remove the preferred lash from the packaging using an old tweezer. Apply a small coat of mascara to prep the lashes.
Glue Application
Now this step needs you to concentrate. Using an applicator or tweezer, apply a thin and neat layer from each corner of the lash. Make sure not to apply the lash to the eyes immediately because you have to wait a few seconds (preferably 30 seconds) to air-dry before application. Once dry, look down and apply the false lash above your natural lash line and make sure not to get the glue directly in your eyes, if so, rinse with Luke warm water.
For that Va Va Voom…
This is not a must! If you want more volume or a more dramatic effect, gently apply mascara or another layer of the same lashes. This will instantly transform your eyes giving it "that thing"…if you know what I mean.
Some of our fav lashes…
Pretty Lee Lashes
This popular brand has the state-of-the-art premium human hair lashes. There are different choices to choose, from demure, natural to full-on drama. Pretty Lee Lashes is guaranteed to make you feel like a kid in a candy store. Visit their Instagram page and feast your eyes! @prettyleelashes
Price: On request, contact 0731335653
Eylure
Pre-Glued Lashes
Eylure Pre-Glued Lashes are specially designed with a glue strip for instant application for lashes that impress. The lashes are made to provide you with long, angled lashes perfect for any occasion.
Price: R 59,99 at your selected Clicks store
Facebook Comments