Today, fans have gone onto social media to celebrate AKA's 2015 song, Composure. Composure came out in May of 2015 and was a diss track crafted especially for Cassper Nyovest and Anatii. It was a monumental moment in South African Hip Hop because we got to experience beef between two successful artists on the apex of their success and stardom.
Although beefs existed before these two aired their laundry to the public with the Riky Rick and Stogie T going at it earlier that year. And before that we had the notable beef between Kaydo and Pro which was settled live on radio. But the beef between Cassper and AKA reminded us that Hip Hop is more than just about the charts, the racks and the radio plays. Hip Hop is fueled by competition.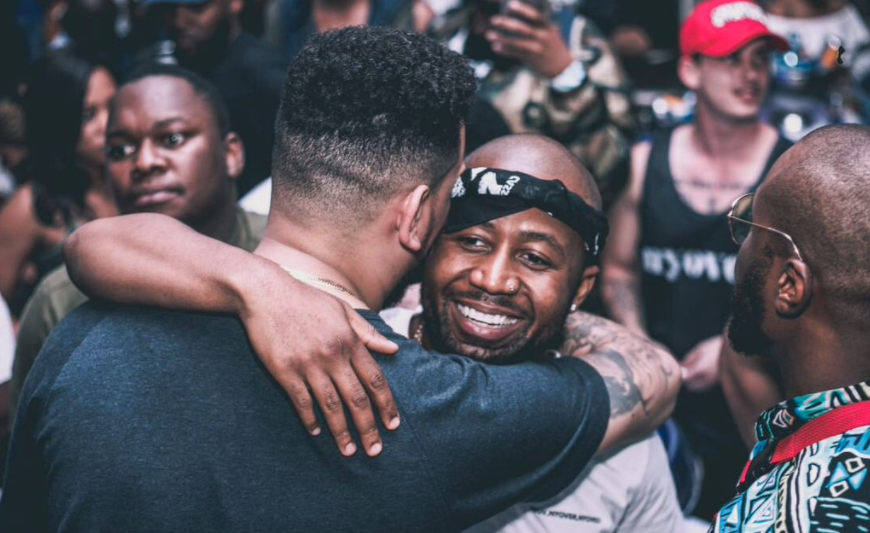 Cassper Nyovest was on a high after releasing his hit single, Doc Shebeleza taken from his debut album, Tsholofelo. AKA's popularity on the other hand was on the rise since dropping his now critically acclaimed debut album, Levels. Of course Cassper Nyovest retaliated with the diss song, Dust to Dust and Anatii dropped The Saga Remix but this didn't deter AKA who later celebrated Composure going gold back in 2018.
Fans have taken to social media to quote their fave lines from the song but also remembered the impact that this particular song had on the culture in SA.
On this day 4 years ago,A KING GOT OFF HIS THRONE TO DEAL WITH SOME ISSUES… THE REST IS HISTORY #ComposureTurns4 pic.twitter.com/Us9Ilq8seG

— SaHipHop07 (@SaHipHop07) September 9, 2019
#ComposureTurns4 "I don't give a fuck about your number one spot »
Corporates sleeping on me, need to set alarm clocks »
Word to all my Naija homies getting telecom guap
In the billboards." @akaworldwide 🔥🔥💥✊ pic.twitter.com/tsoBjbP8WB

— #RIPMugabe ✊✊ (@CNtiyiso) September 9, 2019
"Hold it now, hold it now, hold it now
This ain't your moment we own it now
You feelin' some type of way…" #ComposureTurns4 ❤❤ pic.twitter.com/kJNCgADJ2a

— ZuluWomanWithSomePower👑 (@UnApologeticPR) September 9, 2019
Were you a fan of the song? What was your favourite line from Composure?