Fashion Friday business appreciation: StyleAlertSA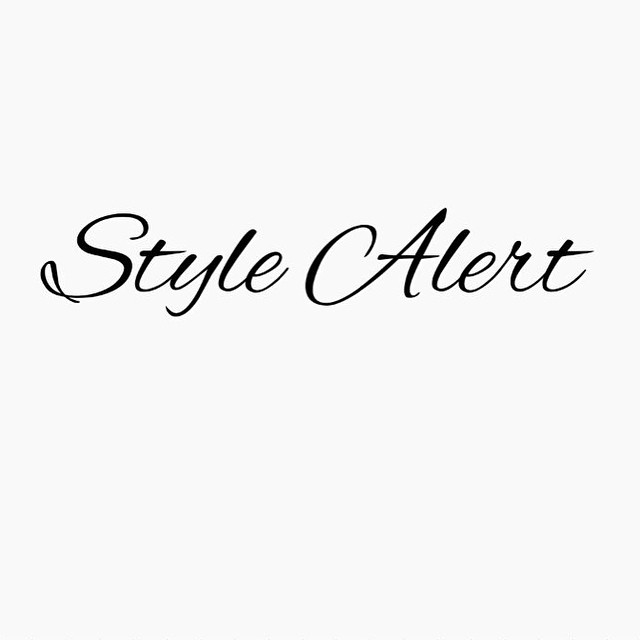 Tell us a bit  about Thuli, who she is and where she comes from?
I was born and raised in Soweto, with my single mom and two sisters .  I come from a very small family however it was fun growing up so close to my sisters.
How would you describe your style and the kind of clothing you make?
Well I don't stick to one type of style.
I dress according to my mood and places I go to. My style is mainly classy and I try to be versatile by adding some sass to it.I do the same thing with my designs too.
Fashion and style are clearly your passion, what prompted you turn it into a business?
Lol… I actually had no choice at that time.
I was out of work and I had all the time to figure out what I wanted to do from then on.
Fashion was like breathing to me and I started as a hobby to what the business it is now.
Where do you get your inspiration from?
Am inspired by vintage cuts.
My inspiration came from my mom.  I would go through all her album pictures and admires the way she dressed in those years. That's where the love of Vintage kicked in 
What are the challenges you face running your business?
One of them is the fear of failure. Whether you have the finances or not you have to realize there will be mistakes along the way, but don't let them stop you from doing what you're passionate about. Pick yourself up and learn from your mistakes.
A lot of celebrities have started wearing your clothing, how has that helped  the growth of your business?
I don't mean to sound ungrateful but your business does not grow financially because you dressed a celebrity. People no longer want things because it was worn by a well know person, people are making their own decision about who and what they want to support.
Terry Pheto dressed in StyleAlertSA
What advice would you give someone trying to start a business in fashion?
Dont start a business because you see someone else doing it, Let it be what you love and willing to sacrifice for. That's all!
How do you balance motherhood, being a wife and a successful business owner?
 Lol … I am merely hanging on a string!! Lol
I call it being a mompreneur !!!
It's much better when you have the support of your family, they understand why you do what you do, specially if it make you happy.
Where do you see yourself in the next 5 years?
 I see myself as an entrepreneur mogul. Making money baby…lol
I have other business interests that I am passionate about and in 5 years I should be where I want to be.

Facebook Comments