With even more glamour, bonding and one additional episode, season two of Festive Get-Together in The Life Artois, returns to our television screens from December 1st, hosted once more by much-loved media personality and Idols SA judge, Unathi Nkayi, and chef-restaurateur Alessandro Khojane.
The popular show, presented by Stella Artois in partnership with Mzansi Magic premieres on December 1st, 2021, Wednesdays at 21h30 on Mzansi Magic, DStv channel 161. In the show, Unathi & Alessandro host high-profile working friends, couples, and families who, in their journeys to success, open up about the struggle to find balance to slow down, get together and connect with loved ones and friends in their busy lives.
This season, guests include power media pals Minnie Dlamini & Melanie Bala; supercouple Khuli Chana and Lamiez Holworthy and multi-talented foodie friends Maps Maponyane and J'Something.
Last year, season 1 of Festive Get-Together in The Life Artois was a big 1Magic hit, with celebrity guests Including power couple Zakes Bantwini & Nandi Madida, influencer friends Sarah Langa & Kefilwe Mabote, and top DJs and long-time friends Euphonik & Black Coffee. A stand-out "Stella moment" was when Alessandro presented Zakes with a dessert recipe he had developed in honour of Zakes's late mother, a gift of legacy to be passed on to Zakes and Nandi's children, and which is now included on Alessandro's restaurant, Gemelli's menu.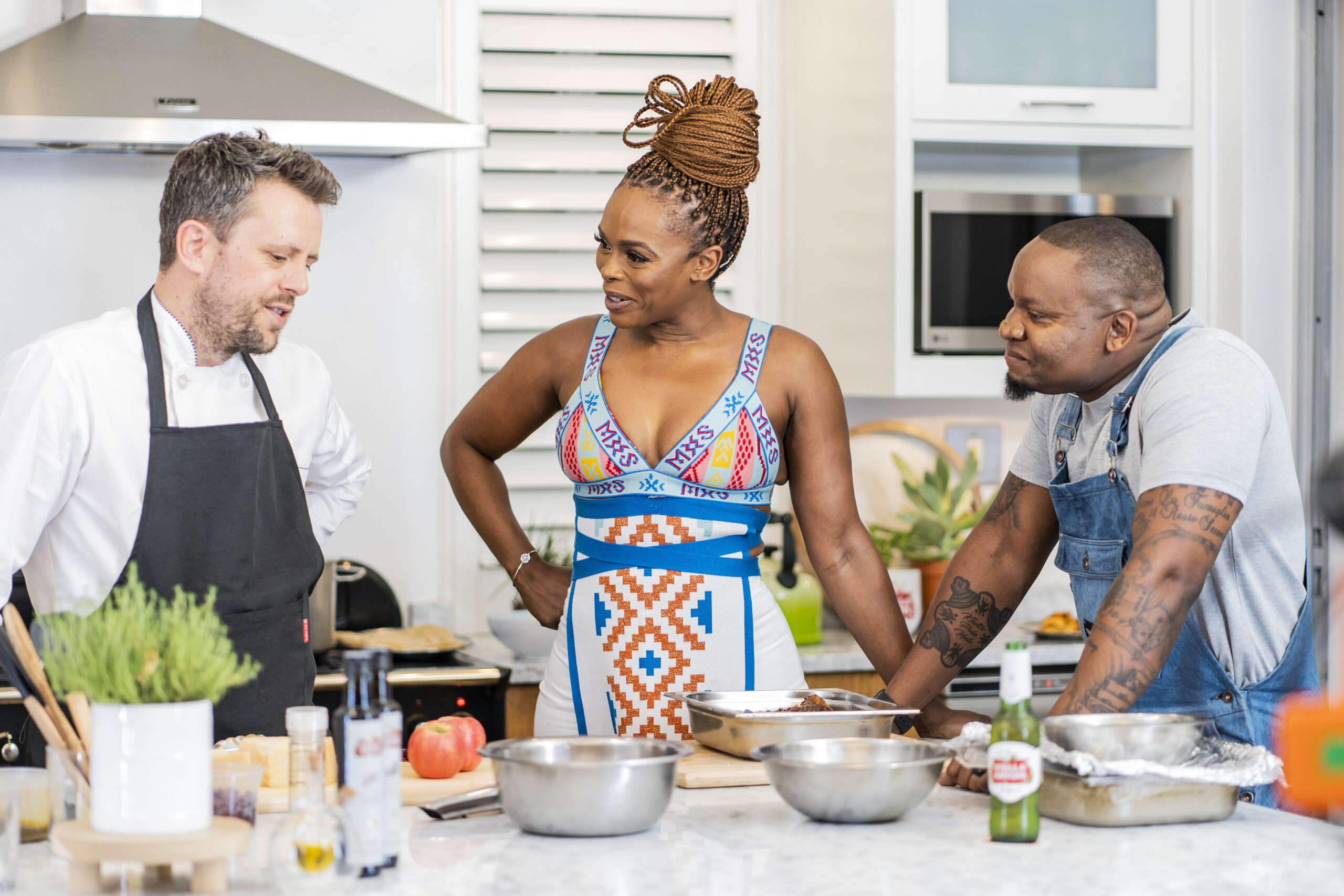 This season, Festive Get-Together in The Life Artois will once again host meaningful moments of connection with topics as varied as women breaking boundaries in the media to motherhood and lessons learned on balancing life, love, friendships, and everything in-between.
"Given the lives we lead and the tumultuous, crazy year we have all had, many of us haven't had the time to connect with friends and loved ones. It's so important to spend time with those who make our lives more meaningful. So, this show is about connection and rediscovering what it means to live with intention."
– Unathi
In each episode, viewers will get a front row seat to some of SA's top personalities as they talk about their aspirations, life milestones and the meaning of being present for each other over festive fare in the company of Stella Artois.
"The Life Artois is all about savouring life and creating those special moments with those who matter most to us, so we're delighted to be hosting another great season of Festive Get-Together which reminds us all to savour life these holidays."
– Brand Director: High End Africa, Marsha Kumire
This season, after each episode, exclusive content will also be made available to inspire viewers when hosting their friends and family at home. Viewers can access the Festive Get-Together in The Life Artois table styling tips as well as recipes and behind the scenes footage from each show on www.stellaartoisafrica.com or via Instagram and Twitter. Additionally, viewers can also win exclusive merchandise and experiences by visiting: https://www.stellaartoisafrica.com/