Chit chat with Budding Film Maker – Lwazi Mvusi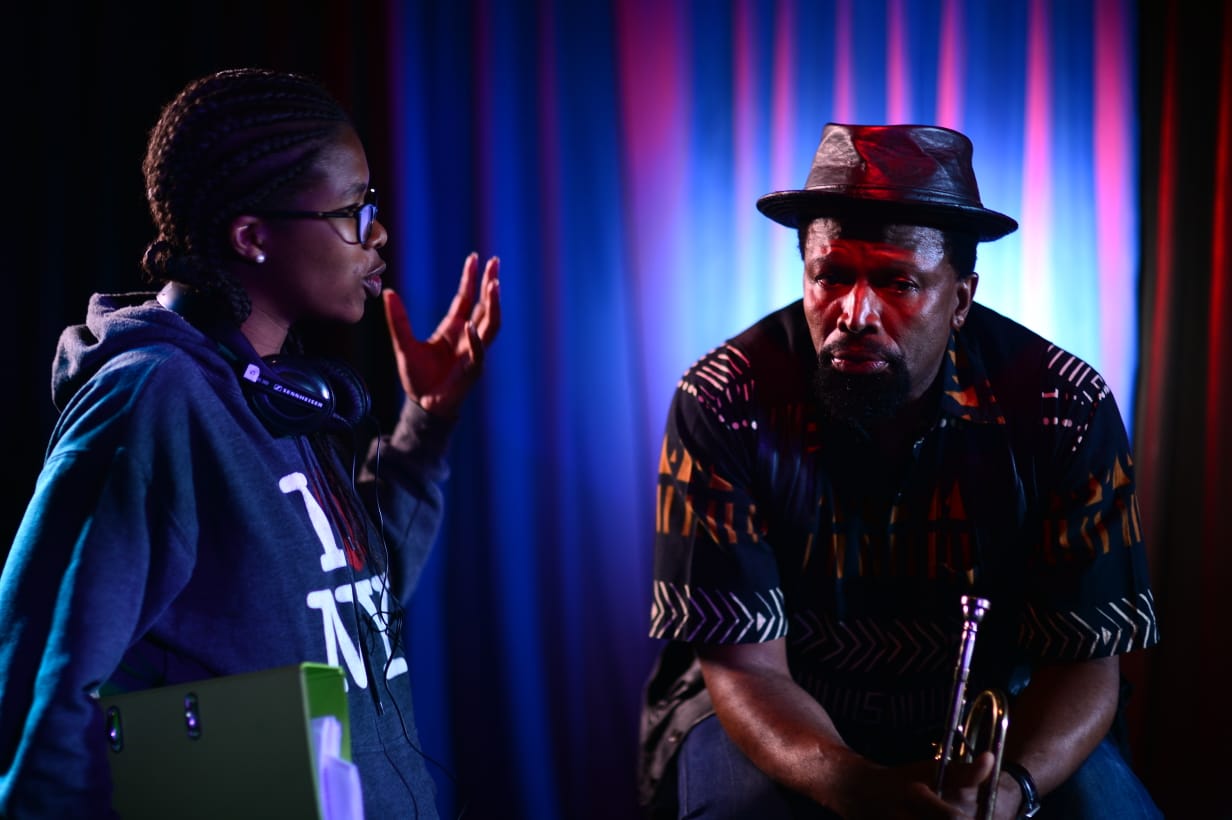 Conversations with Budding Film Maker – Lwazi Mvusi
Q: Tell us about yourself and upbringing?
A: I was born and raised in Durban and moved to Johannesburg to study film at AFDA. I then went on to do my Honours in Creative Writing at the University of the Witwatersrand and then my Master of Arts degree in Film at Wits.
I have mostly worked as a writer for television and I have made a short film with the NFVF'S Women in Film slate in 2013 which was a sci-fi called The State.
The film was showcased at the African Diaspora International Film Festival in New York. While working on this film I met my producers Carolyn Carew, Tsholo Mashile and Kamscilla Naidoo. Together, we started Free Women Films which produced my debut feature film Farewell Ella Bella.
Q: What influenced you to get into film?
A: My mom says that I was writing stories from the moment I learnt how to write in school. I loved creating characters who could do and say things that I couldn't and the imaginary worlds that they existed in.
I got into playwriting while studying drama in high school and eventually by the end of high school I knew that writing and directing for the screen were the best fit for me. I've always been obsessed with movies and television even as a very young child.
I remember watching a movie for the first time in the cinema – The Lion King – and thinking it was the most magical thing I had ever seen. So, I would say that all of those hours spent in front of the television and watching movies on video tapes encouraged me to choose this path. And I was lucky that my parents supported me.
Q: What makes your work different from other film makers?
A: I enjoy telling female centred stories with film which don't fall into the usual stereotypes of "women films" or "chick flicks". It's important to me to present women as they are – complicated, flawed, motivated and active in their own lives.
I also value making films that reflect the nature of human relationships and the tragedy and comedy of every day life. So, I would say my style of filmmaking focuses on interpersonal relationships and self-actualisation which can play out with any genre.
Q: What assistance did you get from GFC and how did you apply for the assistance?
A: Our production company applied for Marketing Finance from the GFC. A formal application was made through their website. Thereafter, we came in to pitch to the GFC where we outlined our plans for marketing our film and where we got great feedback and advice from the panel. On the basis of that pitch, we received our funding.
Q: How do you market and distribute your work?
A: Firstly, we engaged the services of a public relations company. They have worked to help us obtain interviews with press, radio and television media. Secondly, we have very active social media accounts which frequently post. We pay for boosting of these posts to help us reach the widest audience possible. We also constantly apply at the various film festivals to help create an awareness around our work.
Q: What are some of the challenges you've faced when starting out and how have you managed to overcome them?
A: The greatest challenge I've faced which most people in our industry face is rejection. There are many times where I was told that filmmaking wasn't for me or where my applications for funding haven't succeeded.
Through this I've learnt the importance of persistence. If you believe you are meant to do something, you have to fight to get it. The determination and ability to commit and follow through is what separates those who achieve their dreams to those who don't.
Q: What's your take on the South African film industry… Are there opportunities for you to export?
A: The local film industry is definitely growing. More South African films are in cinema this year than ever before and the high rate at which our films are selected for international festivals shows that what we make is good and is able to translate to a foreign audience.
Attending film distribution markets has shown me that there is a demand for quality South African films and that we as filmmakers have to push and engage with distribution markets both in Africa and worldwide.
Q: What's the best business advice you've heard and would like to share?
A: As someone who studied the humanities, the best advice I ever got was to pursue what makes me happy. When you do something that you love, you will never stop working to better yourself and your skills and that work is what leads to success.
Q: How can people get hold of you
A: I'm on Instagram and Twitter as @lwazimvusi
Our film accounts are:
Twitter: @farewellellab
Instagram: @farewellellabella
Facebook: Farewell Ella Bella
About the Gauteng Film Commission
The Gauteng Film Commission (GFC) develops, promotes and coordinates the film and television production industry in South Africa's wealthiest province. An agency of the Gauteng Provincial Government, GFC is tasked with positioning the province as a world-class destination for film-making as well as attracting local and international investments in the film and television industry.
Visit www.gautengfilm.org.za to find out more.
Facebook Comments

Chit Chat with Thabiet Allie From JOOX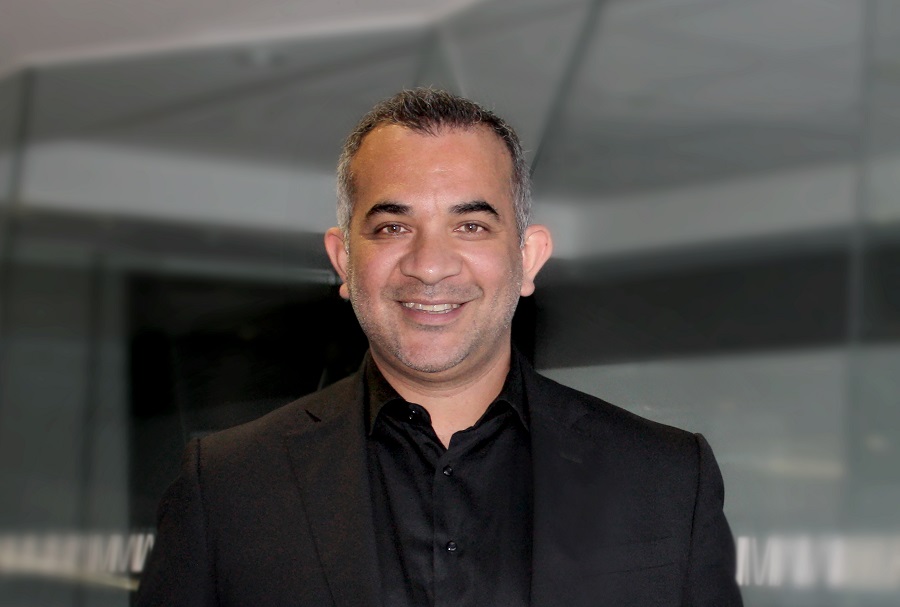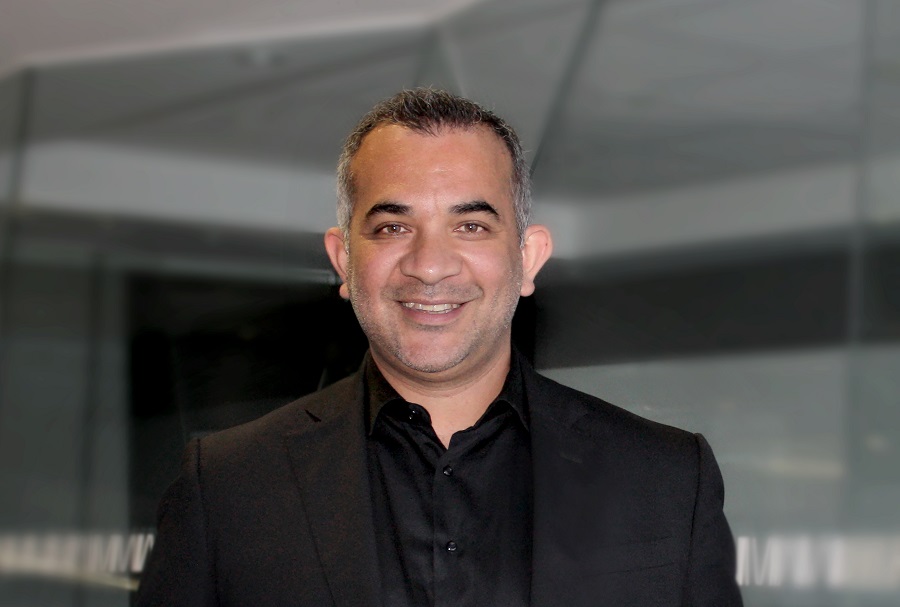 Get JOOX for free on DSTV – Chit Chat with Thabiet Allie!
Streaming music services have revolutionised the way people listen to music. DStv has chosen to partner with JOOX, South Africa's favourite music app to put together the best 360 entertainment package in South Africa. DStv subscribers can now get JOOX for FREE for up to five family members.
We got wind about the news yesterday and decided to have a chit chat with Thabiet Allie, Chief Commercial Officer at Tencent Africa to find out more this exciting partnership!
Q: South Africa has seen a lot of global music streaming services entering our market in the last couple of years or so, how has JOOX positioned itself to compete and what is making it stand out from the rest?
A: Our people. That what makes us stand out from the rest. We have a local team plugged into the scene curating the best local and international sounds going down in the clubs and festivals of South Africa and working closely with the local and international labels to keep our ears to the ground.
Q: How has the music streaming service been received by the market since its initial launch?
A: Streaming is still new to a lot of people. Once you get into being able to get any song you want, quick and easy…. that's it… your life has changed. It's been a wonderful thing watching my friends and family get into it.
Q: Is there a particular reason why JOOX has specifically chosen to partner with DStv?
A: We're both focused on understanding what our audiences want and making sure they get it. A large part of our popular music was also already tapped in to soundtracks for movies and series, so we were aligned with a lot of popular entertainment.
DStv obviously has a lot of music programming and JOOX is a natural partner to extend the experience so you could take the music with you and interact with the shows more.
Q: Can you share a bit more about the new JOOX VIP family package, how does that work?
A: All Compact, Compact Plus and Premium customers can immediately take up JOOX VIP for free and invite 4 other family members to subscribe, also at no cost. It's so cool for customers.
If you are the DStv account holder, just get the app from your app store, if you haven't got it already, then tap on the DStv banner at the top and follow the steps. You can then invite your family members.
Q: What other new developments can we expect from JOOX this coming year?
A: We've been collaborating on talent and music shows where you can experience more with your second screen interactions. You can also look forward to more action between your TV screen and the app. Stay tuned.
Thanks for the chit chat and all the best
The JOOX app is available for download on iOS and Android. For more information visit www.joox.co.za.
Facebook Comments