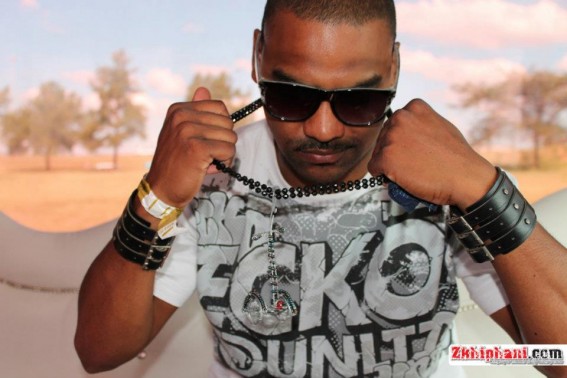 Verd Eaton is well known for his strong belief in music and his hotness to top the list. This Durbanite has been in the music scene since "The Shell Road To fame competition" and even that wasn't his highlight as he started off his career at a tender age. Verd is a singer, songwriter, actor (Debuted on Rhythm City) and has found common ground in the music industry as he co-hosts a midweek show "THE URBAN REVOLUTION" at TransAfrics172. (on DSTV)
I took time to ask him few questions about his life and this is what he said:
Q: Who is verd?
A: Verd is a brother, a singer, producer and passionate person through the media industry especially musically.
Q. Describe yourself in five words?
A. Passionate, Assertive, Humble, Caring and Loving.
Q. Siblings
A.  Leavell "Vally" Eaton who has co-written and produced with me on various projects for many artists.
Q. What motivates the concept behind your lyrics and production?
A. All my life experiences as well as lessons learned from others.
Q. People You have worked with?
A. Psyfo, Mandoza, Pitch black Afro & Mariechan from Jamali to mention a few.
Q. He has opened for international acts, such as:
A. BeBe Winans (Backing Vocals Live on the song "AFRICA"), Ruben Studdard, Kelly Rowland and Ludacris, T-Pain & Busta Rhymes.
Q. Who would you like to work with?
A. Locally– J Something (from Mi Casa)
    Internationally– Chris Brown or Joe
Q. Role model?
A. I have many… he laughs. It's definitely my pastor Robert Munien, Kabelo Mabalane, Lloyd Cele but ultimately I must say my dad Wayne Eaton.
Q. Favourite tracks thus far
A. Locally -MiCasa – These streets and Heavenly Sent
    Internationally– Chris Brown –Strip and Up to you.
Q. What keeps you grounded?
A. My parents, they have taught me all about life's trials and triumphs and I love them more for the support of my career.
Q. Advice to upcoming artists and producers?
A. To artist where there is a mic and a stage, "You Should Be There"!!! And producers never stop the creative juices from flowing because you never know when that "SMASH HIT" will show up.
Q. Plans for the future?
A. Many, too many to mention but WATCH THIS SPACE!!!
If you want to find out more about Verd and his gigs follow him on
Twitter:www.twitter.com/VerdEaton,
Facebook: www.facebook.com/VerdRnbEaton
 MySpace : www.myspace.com/verdzamusic
YouYube: www.youtube/VerdEaton
ReverbNation: www.reverbnation.com/Verd
Facebook Comments