Flame finally drops his long awaited debut album, Candy Man
It's been a long time coming and we are glad to finally confirm that Flame has dropped his long awaited debut album Candy Man. Candy Man comes after months of teasing from Flame and demands from his religious followers for a project. He complied and gifted us a whopping 19 track offering featuring The Big Hash, B3nchmarQ, Ecco and Zoocci coke Dope to name a few.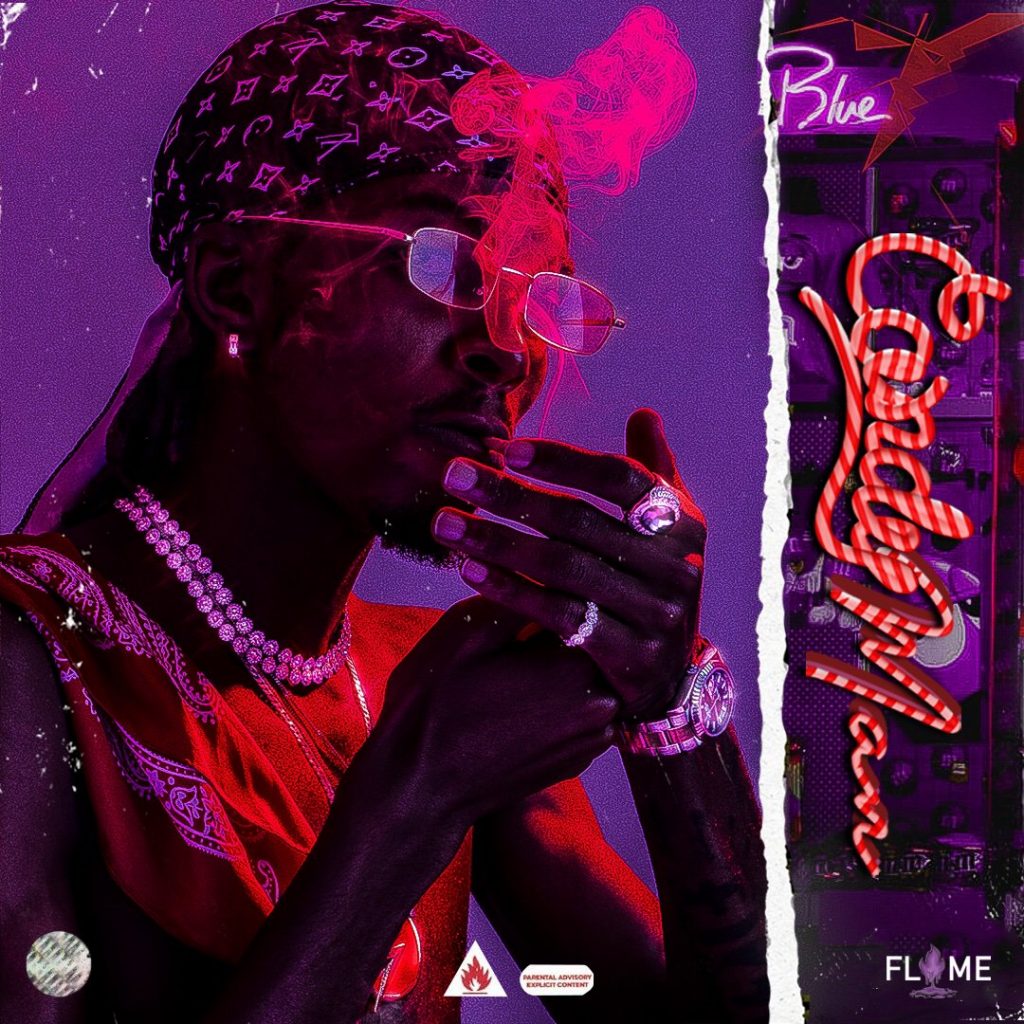 We have grown fond of Flame ever since he stepped onto the scene. And he has respected his audience in the calibre of music that he has consistently dropped. His fans having grown with him from his first commercial joint alongside Emtee back in their Ambitiouz Entertainment days.
To his affiliation with The Wrecking Crew and churning countless hits including three solid projects namely Clouds, Do Not Disturb and Germander. Candy Man promises to be that one project that makes sense of him as an artist as well as his position in the game.
Candy Man might be Flame's formal introduction to the world stage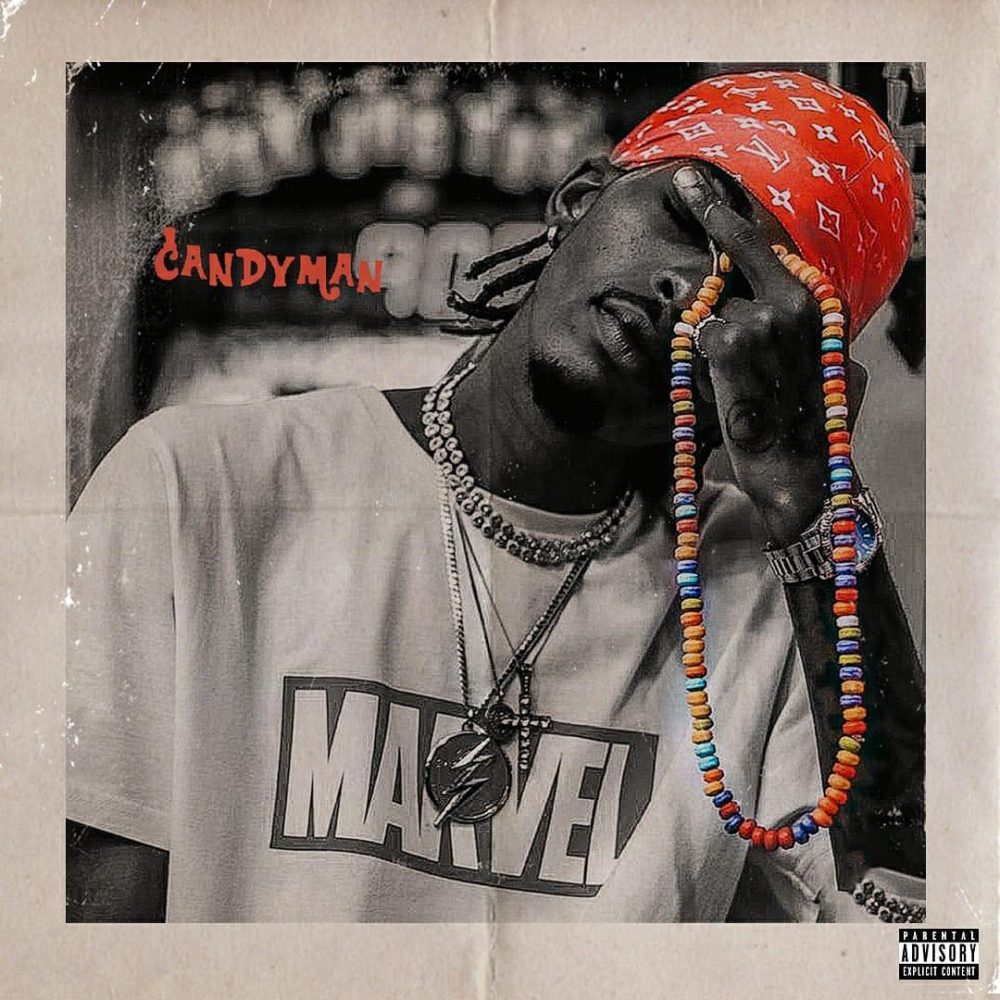 Candy Man is an interesting listen just based off the various sounds that Flame plays with. It often sounds insincere to comment on an artist's growth as a writer sometimes especially if the reasoning is not based in deep analysis of the music. But that's not to say that we have not noticed his evolution.
Flame plays between mellow and moody beats to more upbeat party tunes with so much ease. His presence on each and every track is solid. Plus there is something so international about Candy Man, Something that is so far gone from the South African music industry- both in appeal and feel.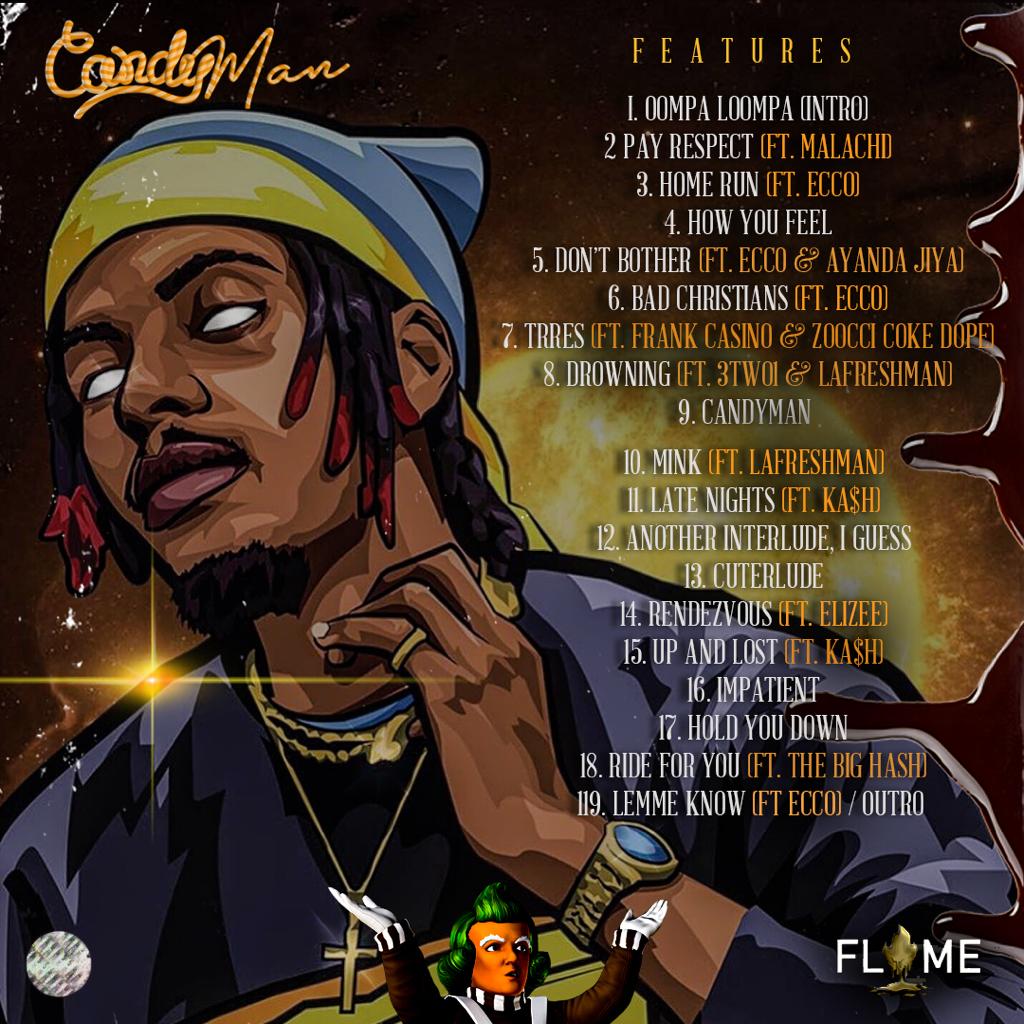 In terms of the content, we'd have to listen a little closer several times because honestly, 19 tracks is a little intimidating to go through in one go. Should we do a full in depth review on this album? Let us know!
Stream and purchase Candy Man on all major digital stores.