Flex Rabanyan Arrested For "Stolen" Opel Car He Won On Vuzu Hustle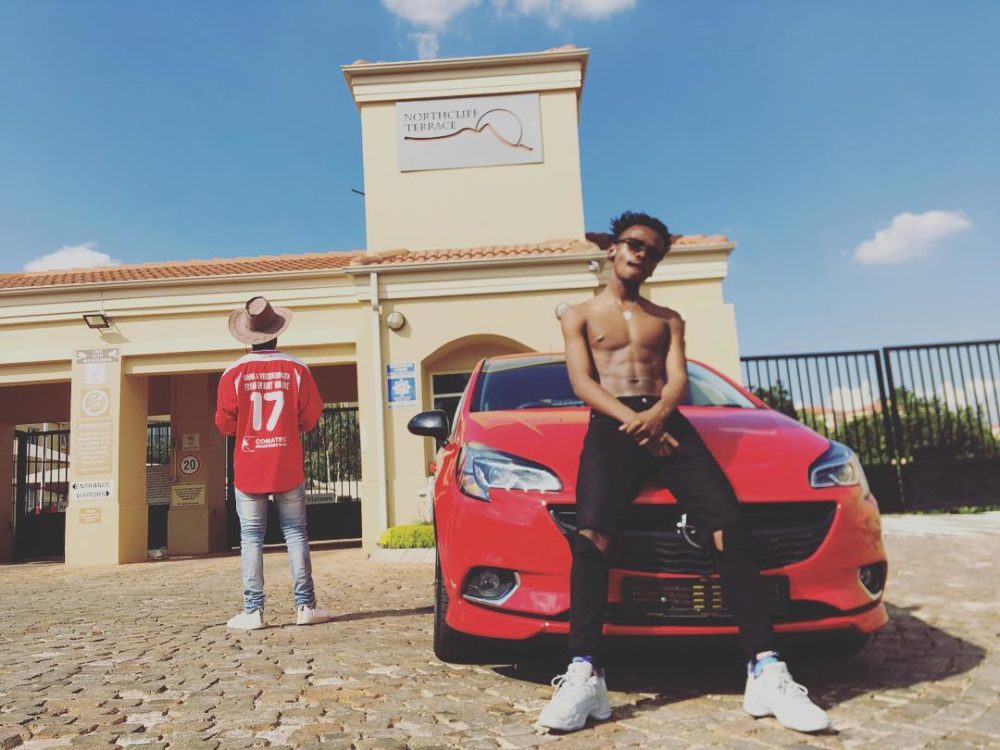 It's been 8 months ever since he won the coveted titled of Vuzu Hip Hop reality show, The Hustle, but it seems trouble is piling up for rapper, Flex Rabanyan. In the recent episode, Flex has revealed that he was arrested on two occasions because the car which he supposedly won from the competition belongs to somebody else.
In a heated Twitter rant, Rabanyan shared his frustration with being arrested for the second time and blamed Opel South Africa for that: "I'm being ARRESTED for the SECOND time because of @OpelSA ! The incompetence of your staff is costing me time and money. And the trauma of a fucking police VAN! #UnlockTheCar wasn't enough. You guys are making me go through the fucking most".
He also directly called out the car company for knowing that the car is in someone else's name for the last 8 months and yet not saying anything about that which ultimately led to his arrest. According to Flex, it was discovered by the police that the car belonged to a certain Mr Rodgers from the Eastern Cape. And the issue is not being fixed after multiple attempts to get the car registered in his name.
He also called out Multichoice and Vuzu for their silence on the matter after numerous attempt to contact them. "Vuzu and MultiChoice in general have left me out to dry all coz I won't sign a fuckin deal with a dying record label ! So why do you keep saying I must get them to register the car @OpelSA? I can't even enjoy owning a whip coz I'm outchea dodging jail like a criminal!"
"Guys fuck !! This car is gonna be impounded now coz of you incompetence ! @OpelSA . You even lied and told me it's General Motors that must register the car, they say it's you. But through all that, who's suffering ? Me. Is this how you guys treat people?"According to the tweets, the car was eventually impounded and his license was taken away from him.
The Rabayeezy hit maker refused to sign the deal with Vth Season shortly after winning the show because he believes that independence in music is a big deal to him.
Plenty of his followers were touched and they tweeted messages of support to him.
Your thoughts?
Facebook Comments