Get up to date with all things culture. 
Kelly Khumalo, notably known for her musical talent and as the 'Vocal Highness', has taken on the strides of transforming what has seemingly been a part of her life and converting that into an exciting new venture.   
Kelly has launched Controversy, a 6 times distilled superior quality gin infused with a perfect balance of 8 botanicals, available exclusively through Makro South Africa. 
Controversy Gin, has been a project that Kelly Khumalo has been carefully working on since 2019 together with her creative team and multi award winning distillers 'Craft Link' to create a bottle of gin that embodies her characteristics and to craft a unique blend of botanicals that speaks to her unique taste preferences.

We can't wait to sample some Controversy. 
Media personality and businesswoman, Relebogile Mabotja, walked away the overall winner at the 6th annual Woman of Stature Awards which took place this past weekend at the Indaba Hotel in Johannesburg. 
Winning in her capacity as Director and Founder of The Relebogile Mabotja Foundation, Mabotja won the Woman In Media category and was selected amongst 96 finalists to take the coveted Woman of Stature title for 2020.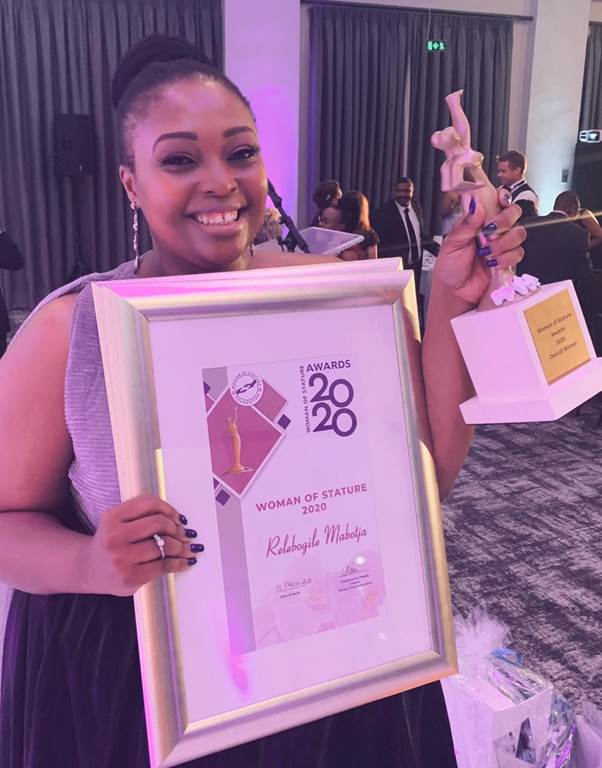 "Winning the Woman of Stature Awards on International Women's Day!!! I am ecstatic and grateful beyond words. To the women who taught me the honour and gift of generosity and giving back; my late grandmother, MmaMogoai, my late Aunt Bushy, my Aunt Duku and my Best Friend of a Mother, Mama. I dedicate this award to you," expressed Mabotja. 
After 21-years of giving Mzansi fire content, Isidingo is ending, with its final episode airing tomorrow. 
Michelle Botes, who played the evil Cherel de Villiers, remembers a time when a fan grabbed her from behind and wanted to take her to jail for her character's actions on screen. 
"Cherel's fans tended to be extreme. There were those who were obsessed with her and others who worshipped her. I really got the extremes. People would physically grab me in the mall and insist that I go to jail." 
Robert Whitehead, who played arch-villain Barker Haines until 2017, said people often assumed he was as rich as the character he played. 
"As far as the money goes, people still think I am loaded. They loved to hate Barker. I still get it today. People will come up to me in the mall. They still call me Barker. They still tell me about the things I did on the show. Even in the most remote areas, they know Barker." 
Tweeps bid farewell to the much loved soapie.
As we say GOODBYE to Horizon Deep tomorrow … #IsidingoFarewell#IsidingoFinale pic.twitter.com/MI1piWpaeK

— Phil Mphela (@PhilMphela) March 11, 2020
https://twitter.com/Kabzer/status/1237064875471523842
Stay up to date with all things culture @zkhiphani