For the Culture – Limpopo N1, Lockdown Update & More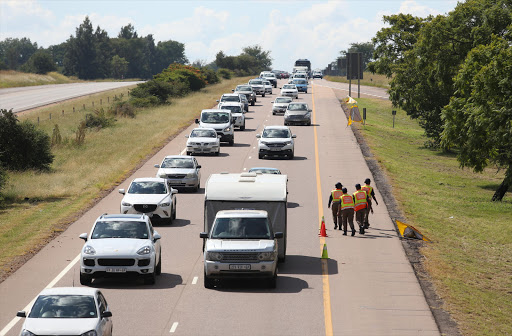 Get up to date on all things culture.
The lockdown is hours away and people are doing exactly what they were asked not to do. 
People are panic buying, while knowing food shops will be open, but the worst is people going to the rural areas from Johannesburg even when they were asked not to. 
As scores of people left the towns in which they work and headed home on Thursday ahead of the 21-day coronavirus lockdown, the Limpopo health department said it was testing people entering the province. 
Limpopo – N1 North: Nyl plaza last night #StopTheSpread via @ThabangMakhura pic.twitter.com/RY4cJ4wgSB

— Rob Beezy (@TrafficSA) March 26, 2020
MEC Dr Phophi Ramathuba at Mantsole Weigh Bridge on the N1 North where the department is screening all people entering Limpopo. pic.twitter.com/zXFiT4Ezl4

— Limpopo Department of Health (@HealthLimpopo) March 24, 2020
The office of health MEC Dr Phophi Ramathuba said she would be joining other health officials at screenings. 
"Despite the call by the MEC to discourage people from coming back to Limpopo, people still opted to travel back to the province. As a way of curbing the spread of Covid-19, the MEC resorted in putting up a screening and testing station on the N1 at Mantsole weighbridge traffic centre, where all people who are travelling to the province will be diverted for screening and testing," Muavha said. 
"For 21 days, please stay sober." 
This was the message from police minister Bheki Cele on Wednesday, as he unpacked how the women and men in blue will enforce order when the national lockdown kicks in at midnight on Thursday. 
https://twitter.com/kgmkhwanazi/status/1240682639977263104
#AlcoholFreeSA Bheki Cele has spoken , no alcohol will sold during the 21 days #lockdown 😂🤣😂, hit like if you are happy about this 😂🤣😂 pic.twitter.com/3O2numi4sZ

— TS🅾️NG🅰️PR!NC€🇿🇦 (@Matimumakondo) March 25, 2020
Cele announced a myriad of places that will remain closed during the national lockdown but emphasized the need for the country to resist alcohol. 
Cigarettes will also not be sold during the lockdown as they not deemed essential. 
The Gauteng government has put in place measures to deliver aid to the homeless, abused women and indigent pupils during the 21-day lockdown period that starts at midnight on Thursday. 
"In a bid to curb the spread of Covid-19, Gauteng provincial government will use existing social infrastructure to work in partnerships to develop solutions that will address homelessness. The province will divert resources to bolster social services support to the homeless through using existing school infrastructure," said acting social development MEC Panyaza Lesufi. 
We are ready to protect the homeless as well as the weak and the vulnerable during the shutdown #GrowingGautengTogether #ProtectEveryone @gpgSocDev @Steve_Mabona pic.twitter.com/iyliZ3EC3x

— Panyaza Lesufi (@Lesufi) March 26, 2020
The department has identified 30 schools for social support services that are categorized into central, eastern, northern and western corridors. 
Let's all stay home, stay safe and emerge from this lockdown as better human beings. 
Stay up to date with all things culture @zkhiphani  
Facebook Comments