For the Culture – SONA Debate, #CastleLightUnlocked & More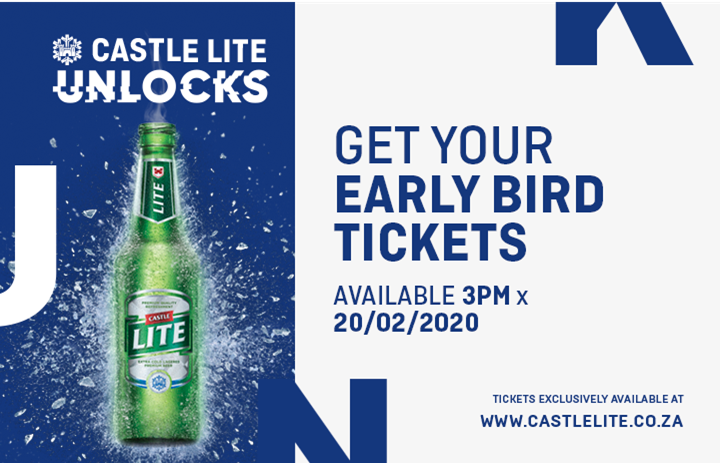 Get up to date with all things culture.
A showdown was expected today as political parties were set to raise issues at the SONA debate. 
The ANC EFF and other parties are expected to raise the issue of former president FW de Klerk after he stated that apartheid was not a crime against humanity. 
The EFF on Monday rejected De Klerk's apology following a political storm on his comment. 
Twitter is already abuzz with memes of party reactions to the debate. 
😂😂😂they are all quite after CIC said he is going to reveal something 😂😂😂😂#SONAdebate pic.twitter.com/6cnZaELLjM

— Maccauley Makgonye (@MaccauleyMakgo1) February 18, 2020
https://twitter.com/HlohlaSiyamcela/status/1229758022790057984
https://twitter.com/mxolii/status/1229755742128943104
The South African National Defence Force (SANDF) once again made headlines after a Rooikat light armoured vehicle hit a fence during a practice run ahead of the annual Armed Forces Day commemorations in Polokwane. 
According to SANDF spokesperson Siphiwe Dlamini, there were neither injuries suffered, nor damages reported but tweeps were already giving their opinions on the situation. 
We found the tank driver, Mabena 🤣🤣🤣#SANDF pic.twitter.com/x9bMkgVhEH

— K U L A N I (@kulanicool) February 18, 2020
[WATCH] Another 'Mabena' moment as SANDF tank crashes through gate https://t.co/mcD1ysHUKS

— Yusuf Abramjee (@Abramjee) February 18, 2020
Who gave Mabena the keys of that SANDF Tank now?? pic.twitter.com/zpQPzIxeEe

— Collen (@KCollenm1) February 18, 2020
Castle Lite, Africa's biggest premium beer brand is, in 2020, welcoming an epic new era which looms for the Castle Lite Unlocks experience – the most notable Hip-Hop experience in Africa. 
As Castle Lite Unlocks returns for a hallmark edition in 2020, the brand has taken a bold and unprecedented move in a bid to do things differently this year and truly Unlock Extra Cold Refreshment for Hip-Hop lovers. 
Renowned for being the biggest supporter of the Hip-Hop movement in Africa, Castle Lite will release a limited number of Early Bird tickets this week. These tickets will begin selling at the jaw-dropping price of R50 and will increase by an additional R50 every 30 minutes. 
What if its Young MA🔥🔥💃#CastleLiteUnlocks pic.twitter.com/k2EKqGQ7HV

— Alpha Male (@ThamiTzz) February 18, 2020
Imagine @castlelitesa unlocks Roddy Ricch and DaBaby😭🔥🔥🔥 #CastleLiteUnlocks pic.twitter.com/QeSSaifN4d

— Kween👑 (@___kweenin) February 18, 2020
https://twitter.com/Mjakhuva_za/status/1229732013290196993
Keep in touch with the culture @Zkhiphani 
Facebook Comments