For the Culture – Soweto Shutdown, DJ Maphorisa & More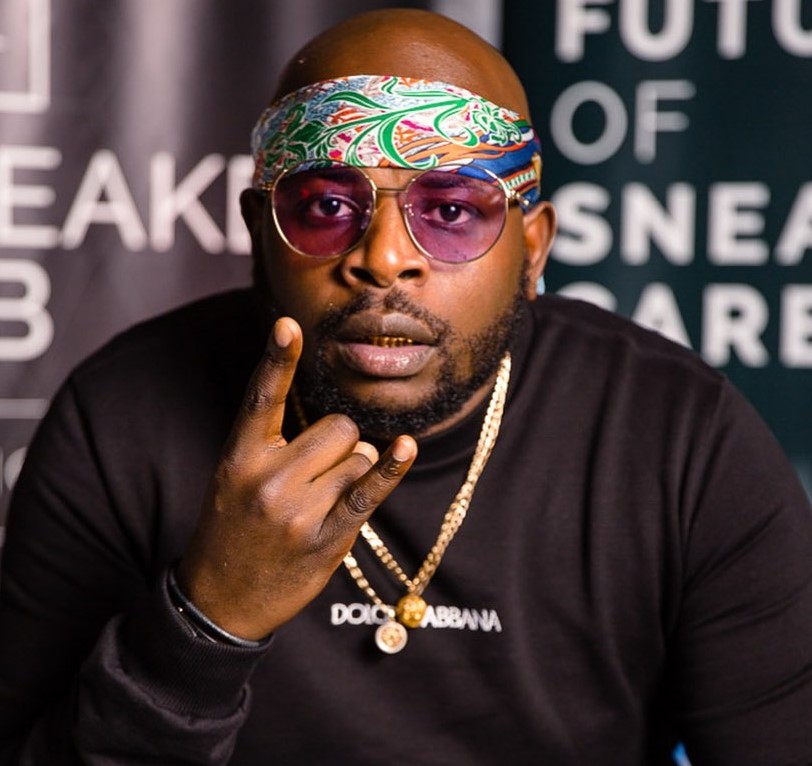 Get up to date with all things culture. 
The organizers of the Soweto mass shutdown say they will try other ways of getting the attention of power utility Eskom following the failure of their planned shutdown. 
The shutdown campaign gained popularity on Monday after a voice note that went viral warned Sowetans not to go to work or use public transport on Tuesday and Wednesday because of the planned shutdown. 
What we expected /// What we got #SowetoShutdown pic.twitter.com/jKv5buhwOD

— K U L A N I (@kulanicool) February 25, 2020
https://twitter.com/Msizi_Gumede/status/1232269524277383169
Dear Soweto residents.

You have shown great maturity today. Do not let peer pressure force you into burning your townships down. #SowetoShutdown pic.twitter.com/kPtB6Y4F1K

— Moses (@Moses_Buju_M) February 25, 2020
Several roads around Soweto were expected to be closed on Tuesday, including the Chris Hani and Bolani roads. However, it was business as usual in the township with public transport being available and roads clear. 
BUMMER! 
DJ Maphorisa called out Prince Kaybee, Lady Zamar and Mafikizolo for allegedly not owning the masters to their music and tweeps had a field day. 
Phori as he is fondly known, blew his horn by saying he seems to know best when it comes to managing his artists. 
Not one to take peer cyberbullying lightly, Prince Kaybee hit back with a list of income streams he has. 
Samthin Soweto Owns His Masters
Kabza De Small Owns His Masters
Dj Maphorisa i own my Masters

Lady Zamar doesn't own Their Masters
Prince Kaybee doesn't own Their Masters
Mafikizolo doesn't own Their Masters

do you know wats the difference?
i empower n the world doesn't.
facts

— LawdOfTheHits LOTH (@DjMaphorisa) February 24, 2020
•Prince Kaybee owns shares in a short term insurance company that exists in 3 African Countries
•Prince Kaybee owns a trucking company with a fleet of 15 horses and 8 SideTippers
•Prince Kaybee owns flats "Willow Glen Bloemfontein" with 12 Units https://t.co/n8z5FynoqJ

— K A B I L L I O N (@PrinceKaybee_SA) February 24, 2020
So if DJ Maphorisa, Kabza De Small & Samthin Soweto own their Masters, does that mean Prince Kaybee & Lady Zamar own diplomas? If that's the case, what about Cassper Nyovest, Phela he also own his Master's without any undergraduate qualifications… Like how does this thing work? pic.twitter.com/fCbFrAcS2J

— Tautona® (@MrMogomotsi) February 24, 2020
Prince Kaybee to Maphorisa pic.twitter.com/F0c0uwLeMv

— 👑Bro Milton👑 (@Milton_228) February 24, 2020
Fans of Kaizer Chiefs and Orlando Pirates have started with the predictions of the Soweto derby taking place on Saturday. 
Should Pirates win the league title race will be open to the top 4 teams after Chiefs squandered a 13-point lead with their recent subpar performances. 
May the best team win. 
Who will win the Soweto Derby?

Retweet For Orlando Pirates
Like For Kaizer Chiefs #SowetoDerby pic.twitter.com/hkXuC8718d

— Man's NOT Barry Roux  (@AdvoBarryRoux) February 25, 2020
Pitso urges Sundowns fans to support Pirates in Soweto derby | @Sport24news https://t.co/5uHjnJiAO3 pic.twitter.com/YnAZj2Mv1h

— News24 (@News24) February 25, 2020
#SowetoDerby #AbsaPrem #Amakhosi4Life #OnceAlways

🙄 I wouldn't mind seeing this yet again. I would like to see intensity and emotions.. 🤷🏿‍♂️ pic.twitter.com/nsl4BSpv6x

— ⚽ ⚽ ⚽⚽⚽⚽ (@Cafulele1) February 25, 2020
Stay in touch with all things culture @zkhiphani 
Facebook Comments