Foschini Continues to Invest in Local Fashion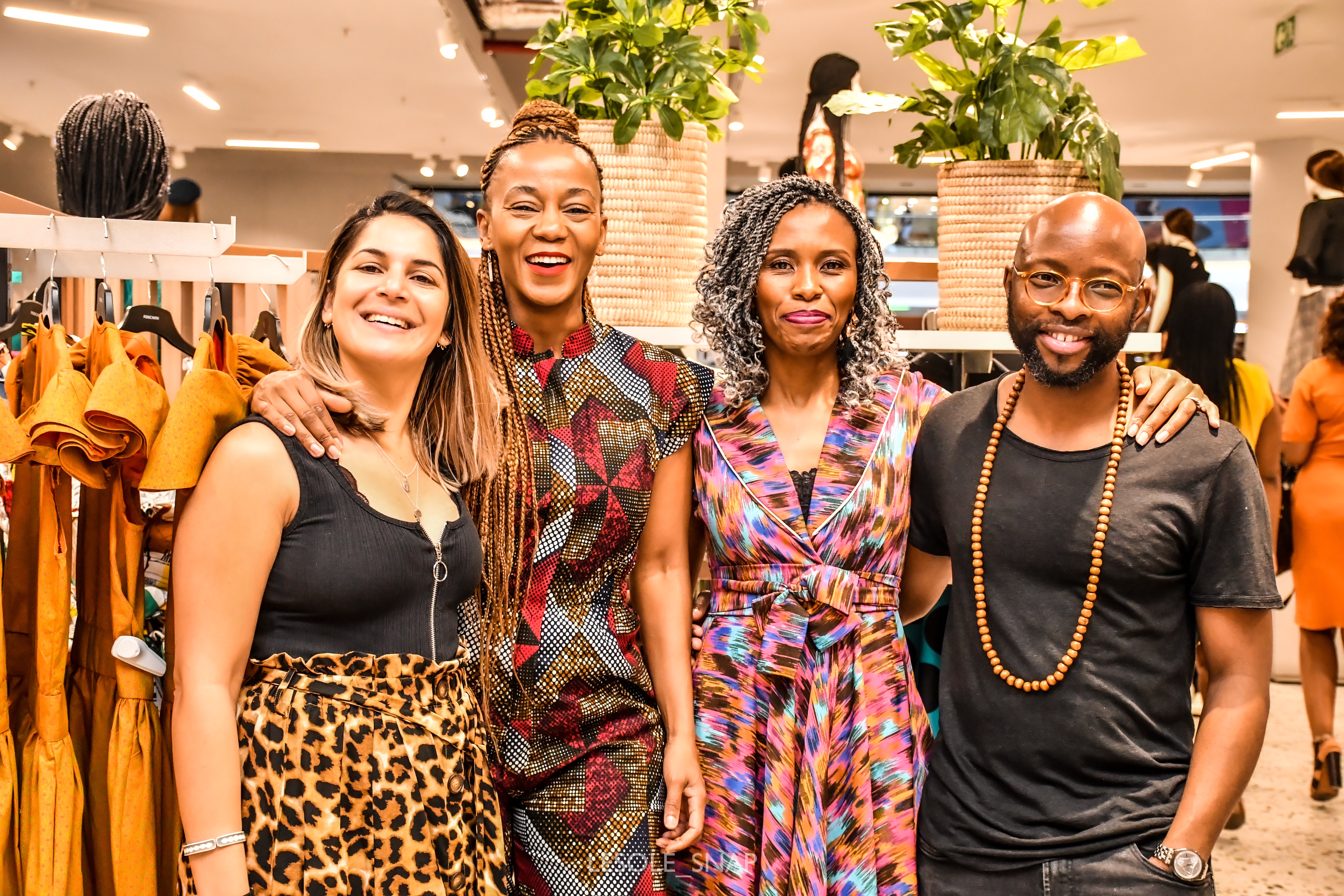 Foschini's new vision, specifically through the brand's new concept store, Foschini All Woman is completely redefining South African fashion retailing with its new shift in focus to locally produced apparels. This new attitude towards sourcing is directly influenced by the brand's continued commitment to develop the local fashion retail sector and to beneficially contribute towards the South African economy.  According to Foschini, almost 50% of the retailer's 2019 summer ranges, including footwear and accessories have been manufactured locally. Additionally, in a recent collaboration launch event held last week Friday, Foschini announced their partnership with the highly adored woman-focused fashion brand, Burgundy Fly.
Burgundy Fly is the wonderful creation of the happily married couple, Nobesuthu and Nhlanhla Ndlovu who started the brand just under ten years ago. Although the brand thrived for a while after its opening, it slowly started to experience some financial as do many small local businesses do due to the fluctuating South African economic conditions. As a result, the owners were forced to close their Rosebank store. However, that was not the end because as soon as Foschini heard about this unfortunate news, the retail giant extended an invitation to assist the brand by collaborating with them.
Through this collaboration, Burgundy Fly has been provided with the opportunity to dramatically increase their reach while Foschini has been able to ensure that their customers will be spoilt for choice through the addition of more fashionable apparels. With a win-win situation like this, this collaboration has also extended itself to the Sandton City store where customers can also find and shop Burgundy Fly.
"The collaboration with Burgundy Fly is an expression of the brand's commitment to serving up dynamic local merchandise. It is a first of many collaborations that are as much about a locally invested business as they are about meeting the evolving needs of the South African woman. We are very proud of this moment in our business." 

– Pride Maunatlala, Foschini Head of Marketing
To express their appreciation for this collaborative opportunity between Burgundy Fly and Foschini, the owners of the brand Nobesuthu and Nhalanhla Ndlovu had the following to say.
"This is a great opportunity for our business. Firstly, it has meant that we have a store in Johannesburg again, which is great for the bottom line of the business. Secondly, having our merchandise on the floor of a store as big as the Sandton City branch means that because of the high footfall, a lot more women will get to see, touch, feel and purchase our clothes. The agility a huge brand like Foschini has shown here is exemplary, and we too will thread it forward to support other SMEs" 

-Nobesuthu and Nhlanhla Ndlovu, Burgundy Fly owners
Lastly, to conclude the event, Pride Maunatlala confidently added that this is just the beginning of Foschini's vision to improve the local fashion sector saying that collaborations will not only be limited to fashion. This collaborative initiative is also open to other local creators whose offering resonates with the retails giant's customers. So if you feel like your business fulfils the above requirements, perhaps this is a great opportunity for you.
Facebook Comments