Smart wearables such as bracelets and sports watches used to be predominantly worn by sportspeople and health buffs. But over time more and more people have started to take their health journeys more seriously than ever before. And because of this, there has been somewhat of a boom in the smart wearables space. These devices now not only keep track of our exercise habits but also monitor our wellbeing. Such a device is the stylish HUAWEI Band 6, a smart bracelet that sets the tone for your overall health goals, while taking it easy on your wallet.
So, if you're shopping for a smart band to help you keep better track of your holistic health journey, you'll appreciate these four reasons to invest in the innovative HUAWEI Band 6.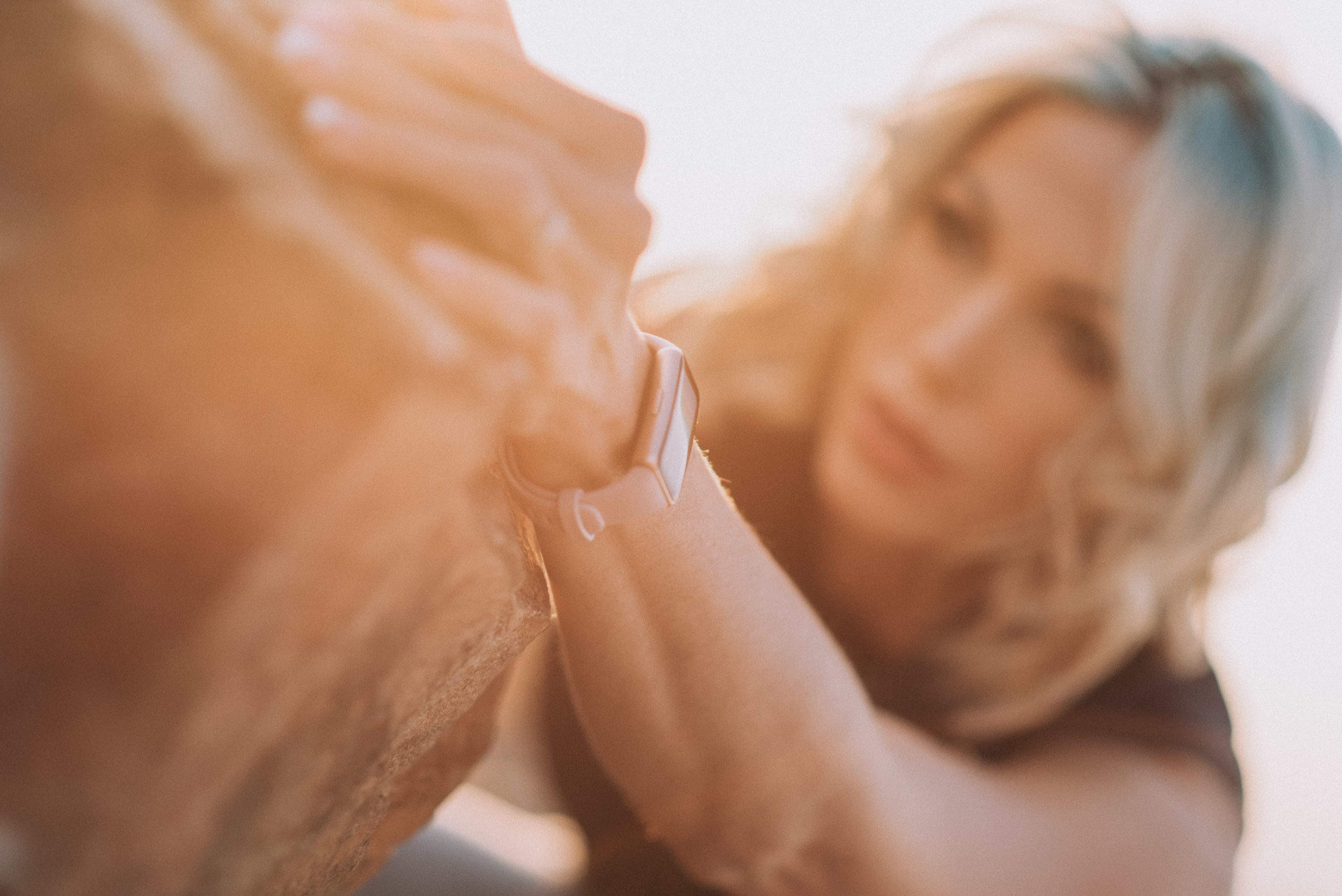 Staying active is good for your health
Workout and fitness are on most people's minds right now. There's truth in the saying, "Summer bodies are made in winter." If you subscribe to this then the HUAWEI Band 6 will help you navigate your fitness goals even long after you've reached your summer body goals because the aim is to improve your lifestyle.
Exercising isn't just about achieving rock solid abs; it also helps you to keep your heart in good shape especially when you're working out. So, whatever exercise you plan to tackle, you are prepared. After all, exercise does play a key role in living a healthier life.
The HUAWEI Band 6 supports 96 sports modes, including everyday sports such as running, walking, cycling and swimming, as well as the elliptical and rowing machine. Additionally, if you maintain a medium- to high-intensity activity level for 10 minutes, the HUAWEI Band 6 will issue an alert to ask whether you are running, walking, or using the elliptical machine or rowing machine. You then can simply tap on the exercise to begin exercise monitoring.
If you're lacking motivation to exercise you will love the exercise incentives system of the HUAWEI Band 6. You can set a daily step goal, workout duration goals, and standing time goals in the Huawei Health app, and monitor your progress in real time through the three rings displayed on your band. Before you start a workout, you can set a goal, then when you've completed this goal, your band will vibrate, and a message will appear on the screen.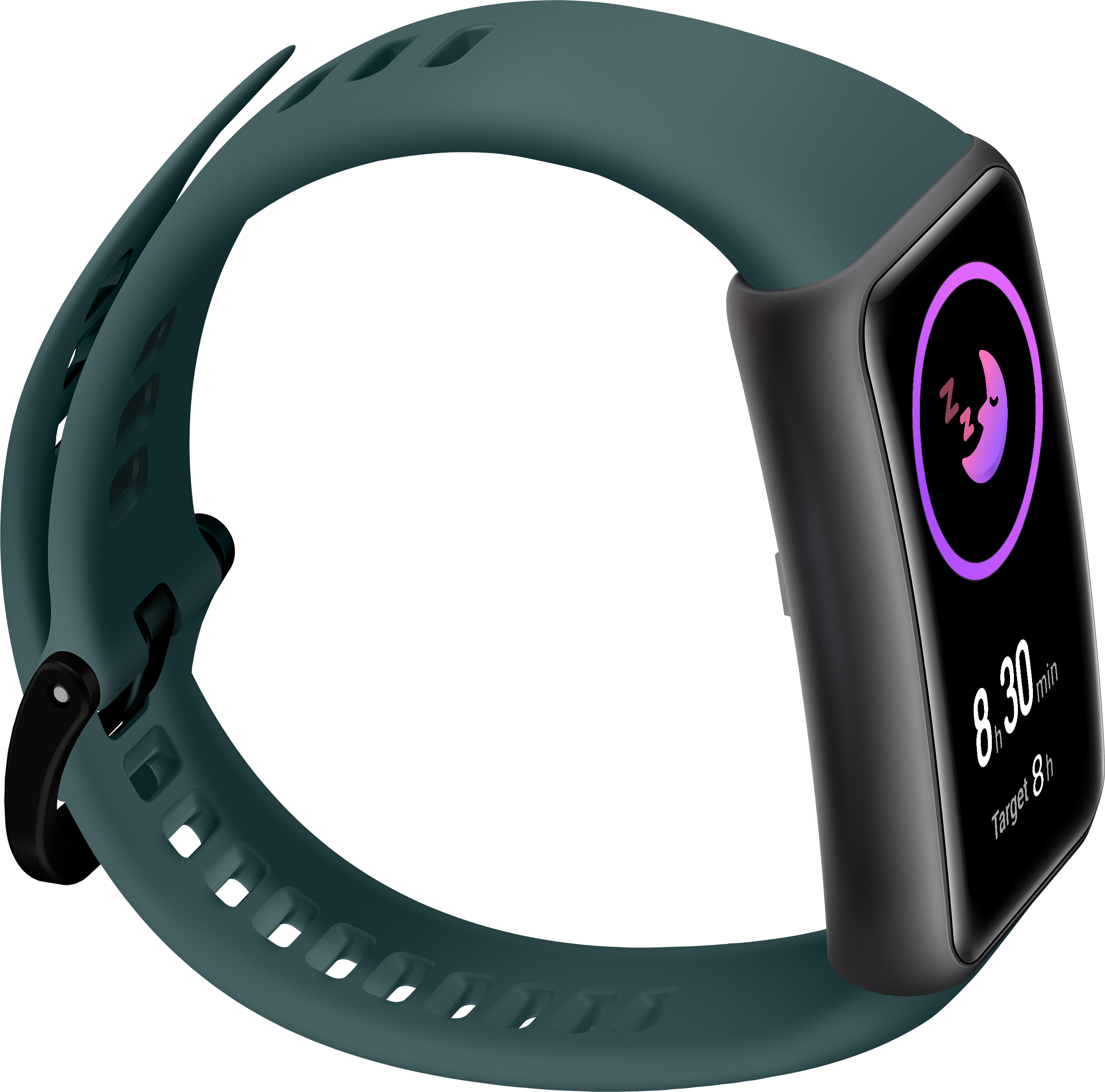 Respect your heart's well-being
If you've ever been to the doctor or watched any medical show, you will know the emphasis that is placed on good heart health. Our hearts play a big role in ensuring we stay alive and well. The HUAWEI Band 6 prioritises hearth health through the powerful HUAWEI TruSeen™ 4.0 heart rate monitoring technology. It uses an optical lens and AI-based data processing to accurately monitor your heart rate 24 hours a day. Be alerted instantly when your heart rate drops below or rises above safe levels. HUAWEI TruSeen™ 4.0 is more energy-efficient than similar existing technologies and yields clearer results with a higher signal-to-noise ratio. It also combines a unique ergonomic design with optimised noise cancellation algorithms to achieve an accuracy level that reaches industry-standard, even while the user is walking, jogging or cycling.
Breathing better can improve robustness
The HUAWEI Band 6 also has a built-in SpO2 detection system that monitors your blood oxygen saturation 24/7. If it drops too low the band will vibrate, so you can take time out to breathe and regain your equilibrium. It monitors your health and generates an alarm when your blood oxygen level is low, helping you take swift action and manage your health more proactively.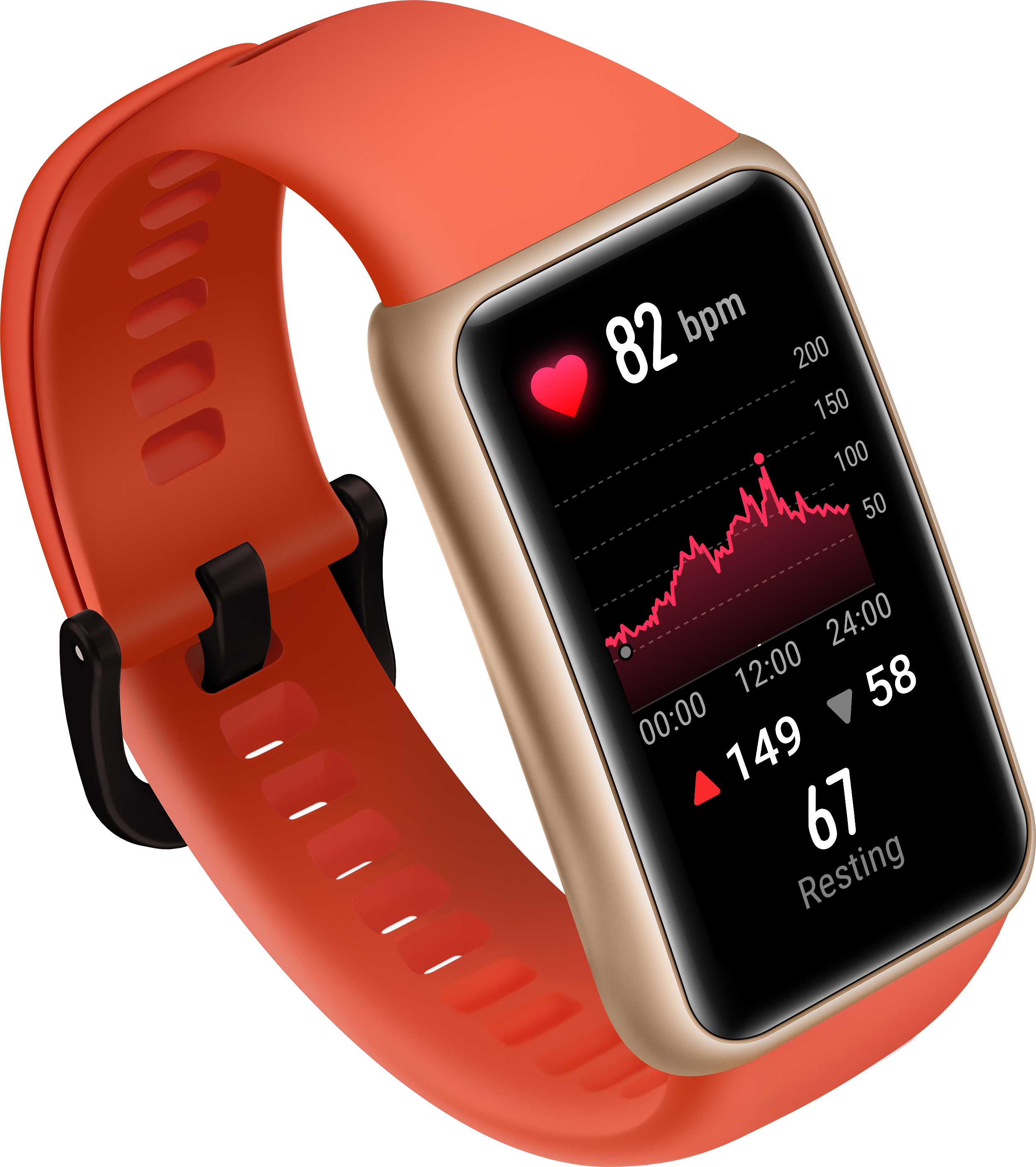 Getting plenty of rest is good
Most people either don't prioritise the value of a good night's sleep or simply have trouble sleeping due to various reasons like stress, and insomnia for instance. Huawei values the importance of sleep and has technologies that will allow you to enjoy a peaceful night's sleep by monitoring your sleep.
The HUAWEI Band 6 comes with HUAWEI TruSleep™ 2.0, which has been optimised comprehensively to monitor the quality of your sleep. While you slumber, the technology is capable of detecting your stage of sleep, real time heart rate and breathing rate, and produces a comprehensive analysis of your sleep quality from this data. This data can help you accurately identify any of six typical sleep issues. HUAWEI TruSleep™ 2.0 also offers you more than 100 kinds of personalised advice for sleep quality improvement.
With these leading health features, the HUAWEI Band 6 sets the tone for a stylish, solid smart band, while sparing the cost of one. Go bigger for better and get the super fashionable HUAWEI Band 6 for a remarkable R1699 on the HUAWEI Store (Online) now.