Frank Casino and Zoocci Coke Dope join a list of events and artists who have had to either postpone or cancel their shows amid the Covid-19 outbreak
Frank Casino has cancelled all his upcoming shows to curb the spread of Covid-19 and emphasize the seriousness of the outbreak. From the 20th of March 2020 Frank Casino will not be making any booked appearances and performances until further notice. This comes after the World Health Organization declared Covid-19 a pandemic.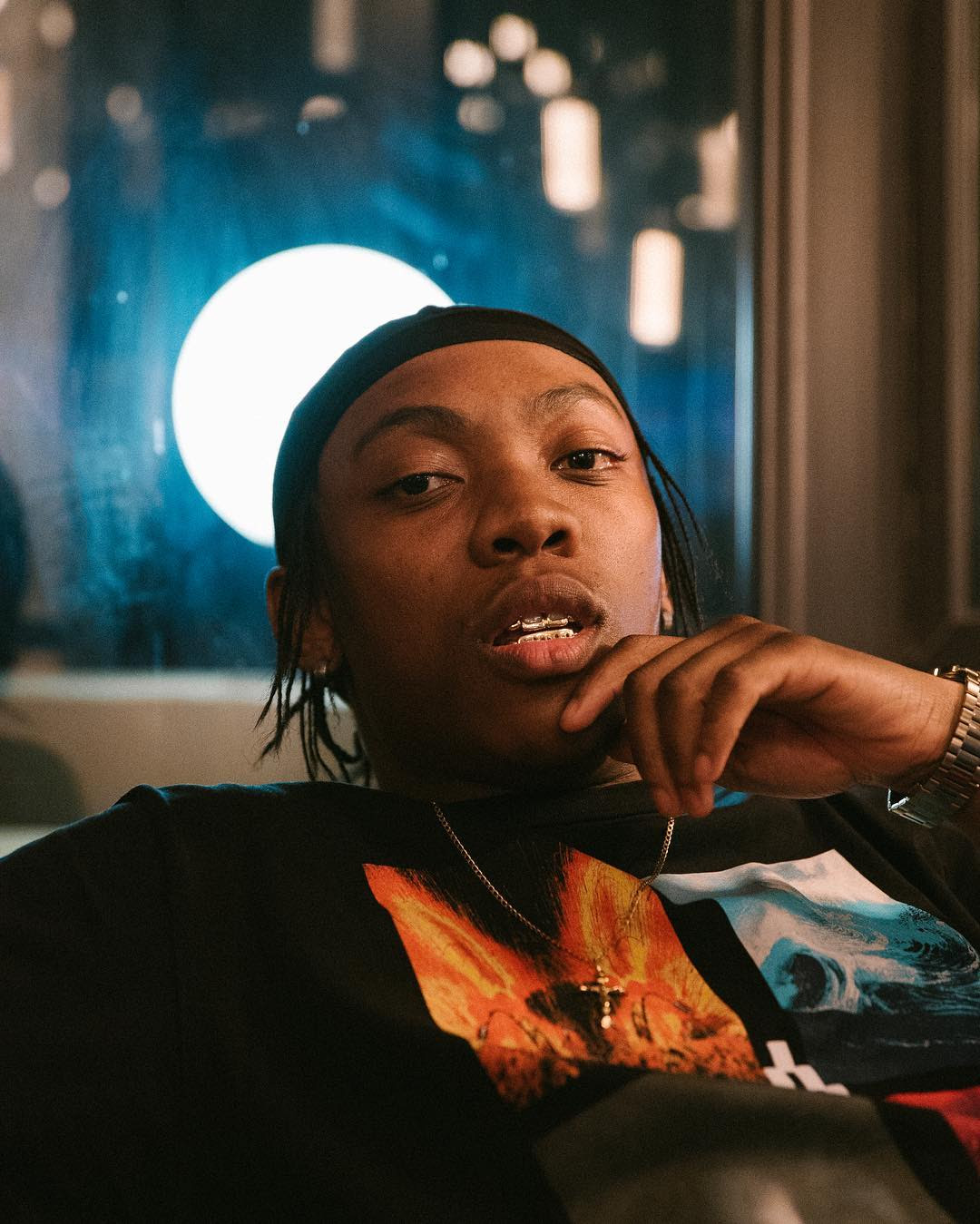 To make up for this, Casino is prepared to deliver a free live stream experience for his fans. His statement read:
"Frank Casino has partnered with Langa Protect to deliver an exclusive studio performance that people can stream live from the comfort of their homes, in turn, Langa Protect will donate hand sanitizers to the value of Frank Casino's full performance fee."
Read more: BREAKING NEWS: Scorpion Kings Live Is Postponed
Zoocci Coke Dope Puts His Anxiety Tour on hold for now
Zoocci Coke Dope is also another artist who announced that he is postponing his upcoming shows. The Anxiety rapper released a statement on his Instagram account postponing his much anticipated Anxiety Tour which was expected to have its first show this coming Saturday, the 21st of March. He released a statement where he deeply apologizes to his fans.
"The event will be moved to a further date which we will communicate once we have received assurance from the relevant authorities that it is safe to do so," part of the statement read.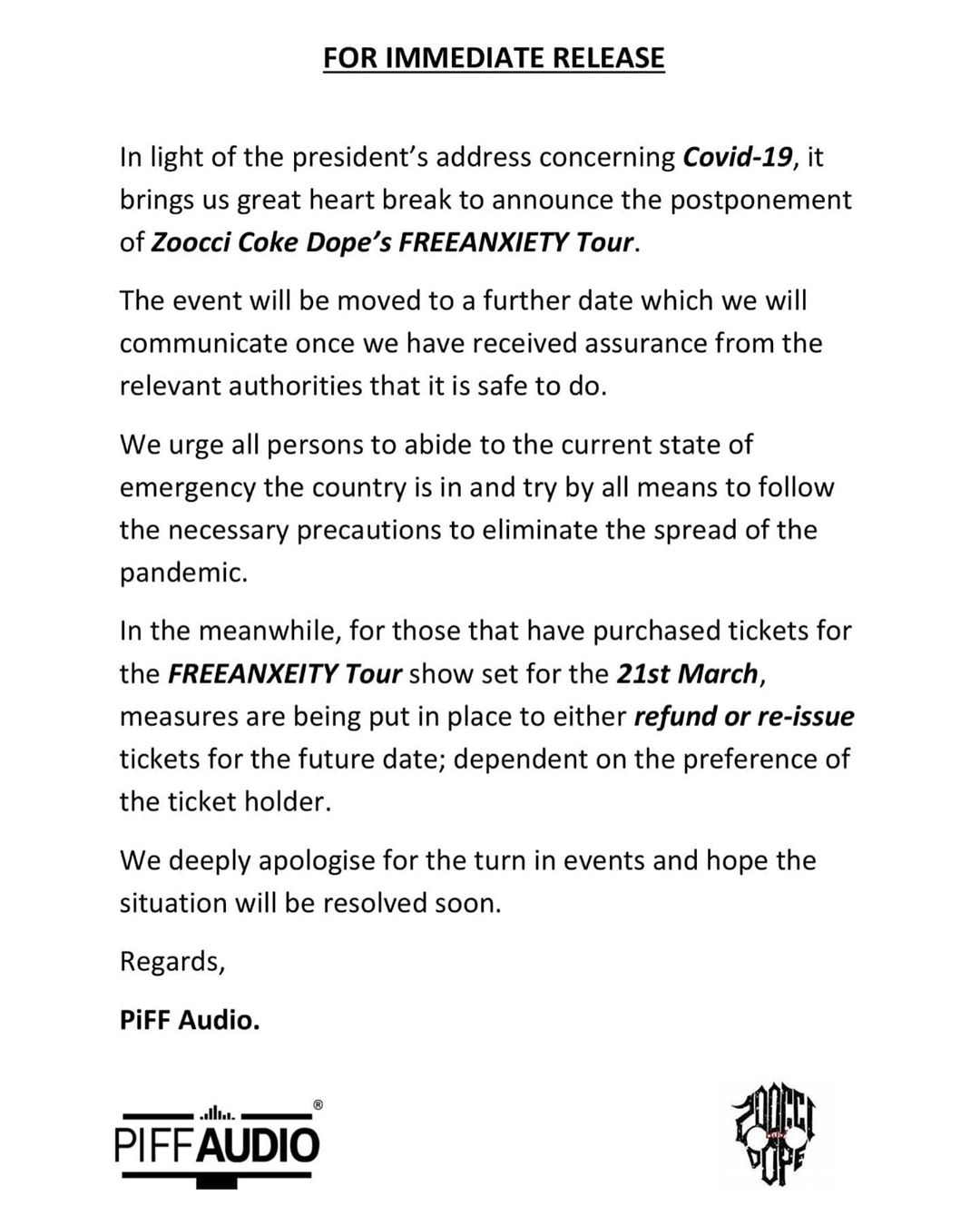 Read more: #MusicNews: Which City Should Zoocci Coke Dope Hit First For His Upcoming Tour?
Zoocci and Casino are not the only music artists that have had to cancel their events amid the outbreak. The Cape Town Jazz Festival, Scorpion Kings Live and international festivals such as Coachella and SXSW are among some of the events that were cancelled.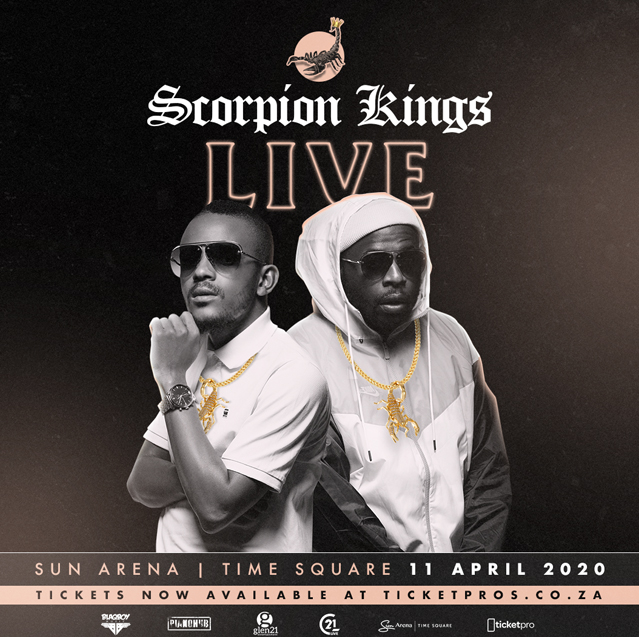 SA President Cyril Ramaphosa has declared the disease a national disaster as the number of confirmed cases in South Africa increased from 51 on Sunday, 15 March 2020 to 116 as of Wednesday, 18 March 2020, and added that the number would go up in the coming days. The President also stated that gatherings of more than 100 people will be prohibited.