GDIN: Making moves in the rap game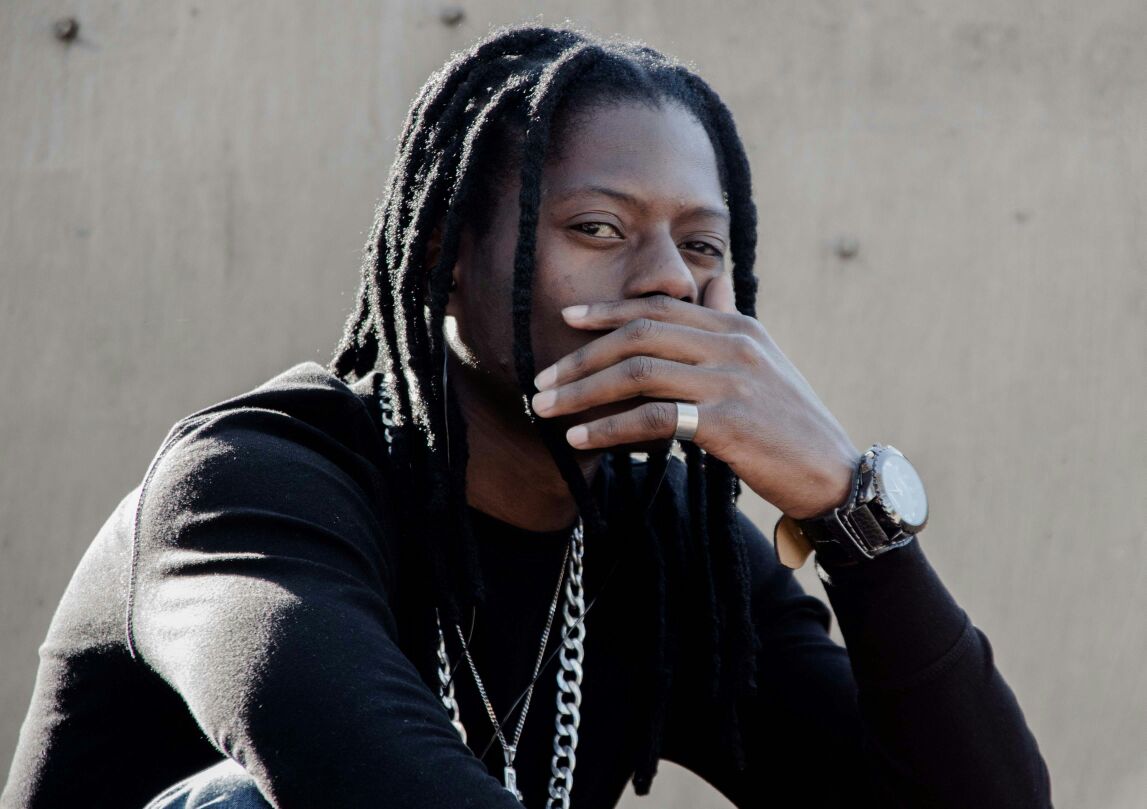 Meet GDIN (pronounced "gee-dean"). You don't know him yet…but you will…soon!
Born 23 years ago in the dusty streets of Soweto, Zaba Ngwenya is steadily making his mark in the rap music game. Formerly known as Venom, this ambitious rapper and aspiring actor has fervently worked at his craft to ensure that when he finally drops, South Africa recognises and sees the hard work he's put in.
Speaking to Zkhiphani.com, GDIN's passion is easily felt – even over the phone. "I'm a complete artist and prefer to be unconventional with my music. I like to experiment with sound and make sure I put that X-factor in my songs," he says.
GDIN describes his music as versatile hip hop that aims to accommodate diverse listeners – from the turn-up rap lovers, to the soulful and jazzy enthusiasts. Impressively, he can also spit a rhyme or two in Portuguese and even add a pinch of Jamaican flavour to it.
With him being all about the empowerment and support of other up and coming artists, GDIN formed a dance and rap group, Viral Explosions Gang (V.X Gang) in 2010, and in 2014, a hip-hop movement called Shack Empire. He's since left the two units and is focusing on his solo career.
His unshakable grind saw him win song of the week on the underground site Where is the beef, which resulted in a feature on GauTV and Slaghuis TV. After proving to be the best rapper in his neighborhood, Greenvillage, local independent recording label, T-Botainment, signed the young rapper onto its label.
"South African music has taken a different and very exciting turn and I would one day like to branch out and work with a few industry giants such as AKA, Tumi and the Volume, Reason and Black Lez," he adds.
If he's not performing in and around Soweto, GDIN can also be seen in Braamfontein's Ko'Spotong and every Thursdays at Kaldi's Coffee, Newtown.
With a team of talented and hungry individuals behind him, this rapper is making moves and plans to take over the music industry in a big way. Watch this space!
To book, follow or listen to GDIN's work, see all info below:
Contact: 084 247 4361 (WhatsApp)
Email: Zabangwenya@gmail.com
Facebook: Venom-SA
Twitter: @Venom_SA
Soundcloud: soundcloud.com/gdin-668111882
Instagram: gdin_sa
Facebook Comments