The mounting anticipation around the Gert Johan Coetzee fashion showcase was through the roof following an interview with the talented designer at the official SAFW launch party on Monday, 21 October. Coetzee expressed his great excitement for the reveal of his latest collection for the season Autumn/Winter 2020. 24 October arrives and it's showtime! Coetzee showcased the Gert Johan Coetzee (GJC) Autumn/Winter 2020 collection at SAFW in Sandton City Roof Top. The star-studded fashion show was attended by the likes of Somizi Mhlongo as well as his husband Mohale Motaung. Also in attendance was Lerato Kganyango, The Naked DJ and Sarah Langa of which all sat front row at the fashion show.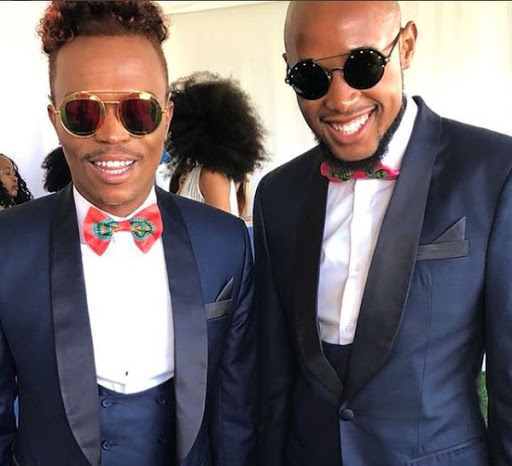 Que the lights and its showtime. The runway was instantly lit up by an array of fiery orange prints which were laid against deep dark shades of black. The prints certainly complimented the theme and atmosphere of strength and power presented through the music and lighting on the night.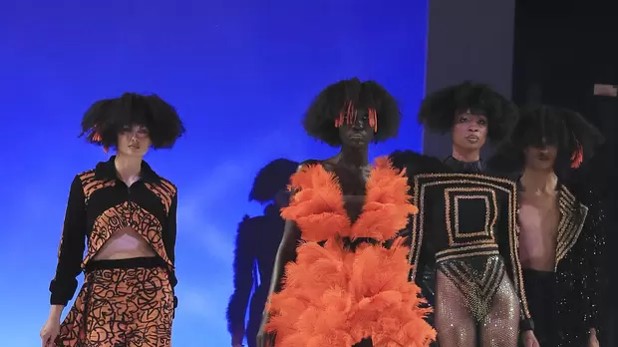 The collection featured well-constructed catsuits as well as pleats. Also included in the collection were multi-layered skirts and translucent pants and fashionable jackets. Other dominating colours featured busts of ultra-violet, which was the colour of the year in 2018, that complemented the fiery orange/black combination very well.  However, the look that stole the show was the large orange feathery gown which was saved for last as it closed the show. The dress followed the classic feminine hourglass silhouette which was beautifully designed and made from layering bright orange feathers together creating a voluminous effect. Perhaps the dominating shade of orange identified in Coetzee's collection is a nod to this year's colour of the year, Living Coral which is described as an invigorating coral hue that incorporates golden undertones.
Indeed, Coetzee's unique voice and talent as a South African fashion designer just keep getting better and better with every collection. He has completely outdone himself with this one. Bravo!