GET TO KNOW: Karabo Maseko!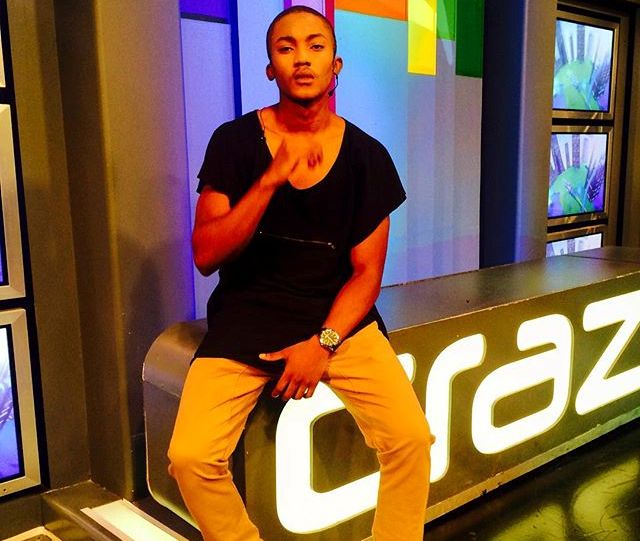 The energy this young man exudes is infectious – even from across the TV screen. A little over a year ago, Karabo Maseko was a precocious University of Johannesburg (UJ) student, who was studying towards a Business Management degree, oblivious of the fame that would soon follow him! Today, this ambitious 21 year old is well on his way to being one of Mzansi's rising stars.
Known for his presenting gig on e.tv's ShizNiz and Crazy World Live, Karabo Maseko says he's "a go-getter, who's hungry to live the life he's always dreamt of"! Growing up in a small town called Middelburg in Mpumalanga, Karabo then moved to Johannesburg to "chase his dreams in the big city".
As fate would have it, Karabo's friend heard of Craze World Live auditions soon thereafter, and both lads tried their luck! "It was my first time auditioning for anything, so I went there with the faith that my talent would be enough…and thankfully, it was," he adds.
After getting the gig, a year later, fellow Craze presenter, Mpho Sebeng left ShizNiz and Karabo once again decided to try his hand and audition for the show. As they say, the rest is history and Karabo has since been presenting both these shows and making waves!
My journey has been amazing. Since joining the e.tv family, my life has changed tremendously. I don't come from a well-off background, so this journey has shown me a different perspective on life,"
he says, adding his gratitude to the TV channel that gave him the amazing opportunity.
"It's been an absolute pleasure working at Craze and getting to meet people I had always looked up to. I still get shocked by the love and support fans show me sometimes. They are the reason I want to perfect my craft and give my best each time I'm on air," he adds.
When asked what else he's doing within the entertainment industry, Karabo lets us know that he's never one to limit himself, and as such, is always looking for new experiences that will showcase his versatility – whether through singing, acting or presenting!
Those who follow him can't deny that he has a gorgeous body! So how exactly does he stay in shape despite his busy lifestyle? He lets us in and says that staying in shape is "all about discipline and hardwork". "If you can maintain a good diet and are consistent at gym, you'll be well on your way to having that summer body," he says!
As an inspirational youngster, Karabo had this to say to the Zkhiphani.com readers: "Don't let anyone tell you 'you can't'! All it takes is one chance to change your life. Your dreams are valid and when you truly believe in what you are doing, it shows."
I'm sure I speak for all when I say we look forward to seeing Karabo growing from strength to strength in the industry.
Five things you didn't know about Karabo:
He is the younger brother of gorgeous actress and TV presenter, Tsholofelo Maseko.
He was crowned the 2014 Mr Bunting res at UJ, which catapulted his modelling career.
He formed part of an acapella group called 'This Is It', which made it to the semi-finals at the National Eisteddfod competition.
He is a "hectic gamer" and loves nothing more than video games. 
He's passionate about music and has been greatly exploring this "side of him" in the recent months
Does this mean we're likely to hear musical sounds from this talented young man soon? Only time will tell. Just remember that you heard it first from Zkhiphani.com.
Facebook Comments