We have compiled a few events for you to take in this weekend. 
The much-anticipated Photo-booth Party is back on Saturday 7 March 2020 at Dassler's Braamfontein with yet another exciting event, featuring one of the nation's most loved photographers, Austin Malema.  
The Photo-booth Party which has worked with the likes of Anthony Bila, Kgomotso Neto, and Chisanga Mubanga is an experiential social event, which collaborates with some of Johannesburg's exciting and loved photographers.
Here, guests are offered a unique and unforgettable socializing experience which allows them to have their portrait taken by one of their favs. This is all done over some drinks and well-curated music by some of Johannesburg's finest DJs LeloWhatsGood, Mam'Thug, Sis'Madlisa, and Kat Upendi.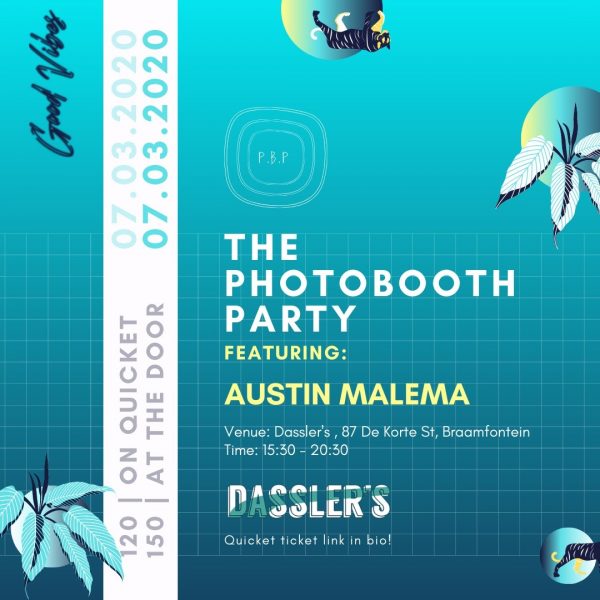 The bespoke Joburg tour-guiding operation, JoburgPlaces, is famous for its storytelling dinners, hosted at its Zwipi Underground at the Thunder Walker on Gandhi Square.  
Storytelling dinners are available on Friday and Saturday evenings. Each evening is limited to a total of 40 guests, meaning booking with prepayment is essential. 
Storytelling is presented by Charlie Moyo while the food is prepared by the excellent Thunder Walker culinary team.  
Guests are seated at separate tables in Zwipi Underground for dinner as per bookings, but storytelling takes place collectively in different spaces of the Thunder Walker building.  
Themes alternate between the Migrant Cuisine Storytelling Dinner and the Secret Underground Storytelling Dinner. The migrant cuisine experience involves the history and stories of the migrant communities of our city and their foods. It is a casual eating experience with six migrant-inspired dishes, appealing to the adventurous foodie. 
This happens between 7pm to 11pm and Costs R650 per person.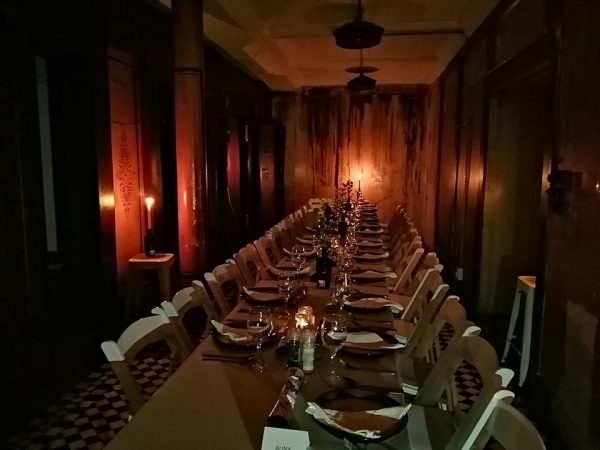 Media personality and businesswoman, Bonang Matheba will be the keynote speaker at the inaugural Slay Festival in Johannesburg at 1 Fox The Sheds.  
You'll be able to connect live and direct with your favorite beauty, food, tech and money brands.  
Come ready to shop and enjoy exclusive discounts. 
General Admission is R250, Masterclass is R500 and VIP is R1000.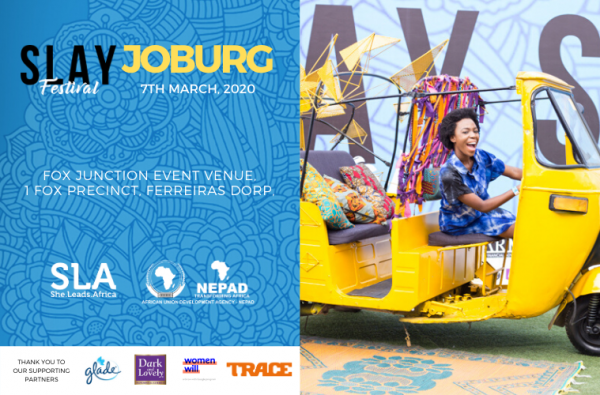 Our #Phandapreneur Macc Gee is hosting a party at 94 Republic at Juta Street Braamfontein. 
Titled #TheUltimateMusicLounge it will feature Kamo Mphela, Costa Titch and Manu Worldstar among others. 
Pre-sold tickets cost R70, R100 at the door and R300 for VIP.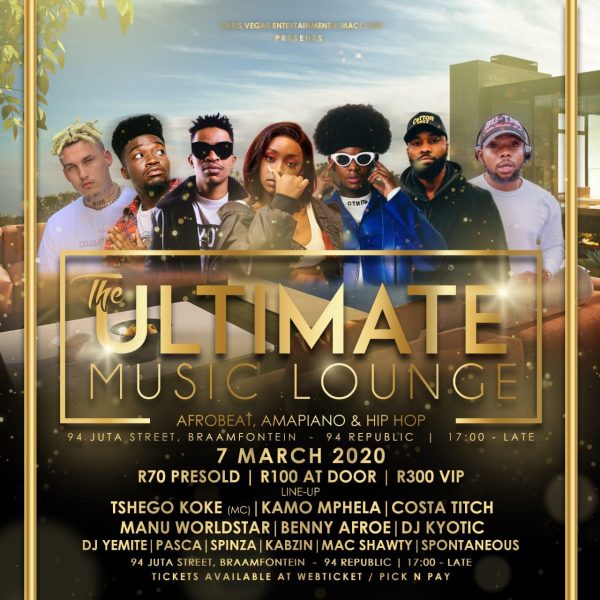 Have a great weekend and stay in touch with all things culture @zkhiphani