Golden kasi street bash hits KZN!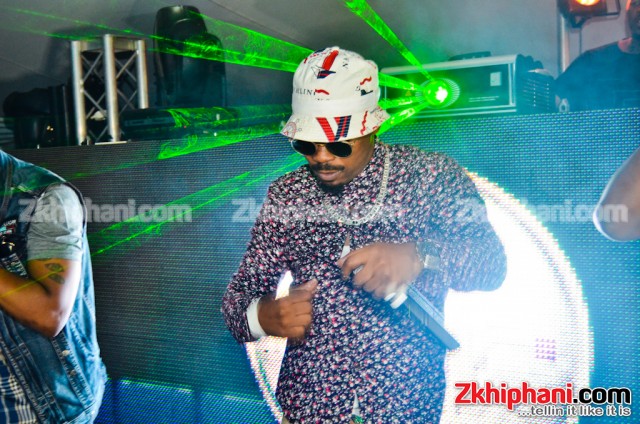 MTV Base is celebrating the inspirational musical heritage and creative spirit of Umlazi and KwaZulu-Natal in their latest live music collab, the MTV Base & Klipdrift Golden Beats Kasi Street Bash. Celebrating and exploring the "golden" musical culture of different SA "hoods", the Golden Beats Kasi Street Bash is going deep into the heart of Umlazi, transforming the NUZ Vegas Lounge and surrounding area into a street bash/block party.
Killer beats and sizzling performances will be the trademark of the night, with the party getting started on 15 December.  The first "bash" is headlined by Durban homeboyz Big Nuz and MTV Base's newly revealed "hottest SA MC of 2014", K.O.   Keeping it in the family, Big Nuz are bringing along Afrotainment crew Duncan, DJ Tira, DJ C'Ndo and DJ Fisherman, while K.O. is bringing in some of his Cashtime label posse, including Ma-E, Maggz and Kid X.  Also pulling in the crowds will be Dream Team, Major League and DJ Vigilante, with MTV Base VJs and emcees, Sizwe Dhlomo and Nomuzi Mabena. The bash takes place at NUZ Vegas Lounge, P1200 Phambili Road, Umlazi. Tickets cost ZAR 40.00 and are available now at Computicket, and at Thembisa Liquor Store, Phambili Road, Umlazi, on the day of the show until 19:00 CAT. Doors open at 20:00 CAT. Over 18s only.
Facebook Comments