With the blooming of spring also comes the blooming of fresh new hair trends especially marking the end of this season's fashion month. Many of the runway hairstyles have featured interesting detailing with decorative hair accessories dominating this year's spring hair trends. For example, pearls and fresh lavender flowers are just some of the many popular decorative hair accessories one could use to style their hair this spring. Below are the top 5 hair trends you need to know about this spring.
1.Pearls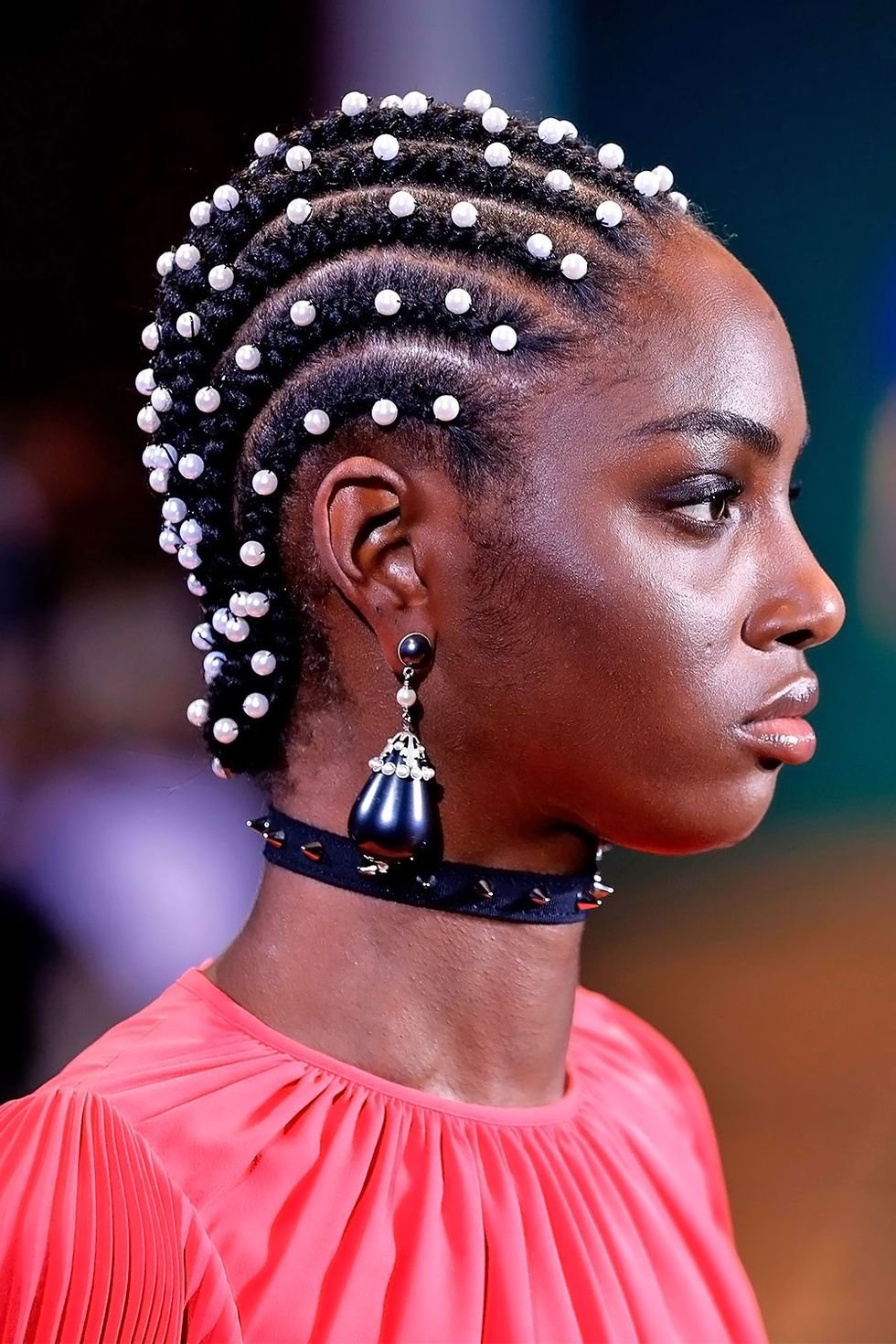 Alright, this is definitely a step up from the traditional and predictable way of wearing pearls. In this refreshing and modernized hairstyle, pearl spin pins can be incorporated into almost any hairstyle including buns or braids. This hair trend was well executed in the Andre Gn show whereby pearls were used to decorate beautifully braided cornrows.
2. Lavender Sprigs
And of course, what would a spring hair trend list be without flowers? But this time around it's not just about any florals – instead it's specifically about lavender. What can be said? There's just something about that lavender. This trend was well demonstrated by models from the Alice + Olivia show where they matched their purple hair florals with lilac eyeshadow. So if you're going for that boho chic look then perhaps this is the perfect hairstyle to complement that look.
3. Neon Buns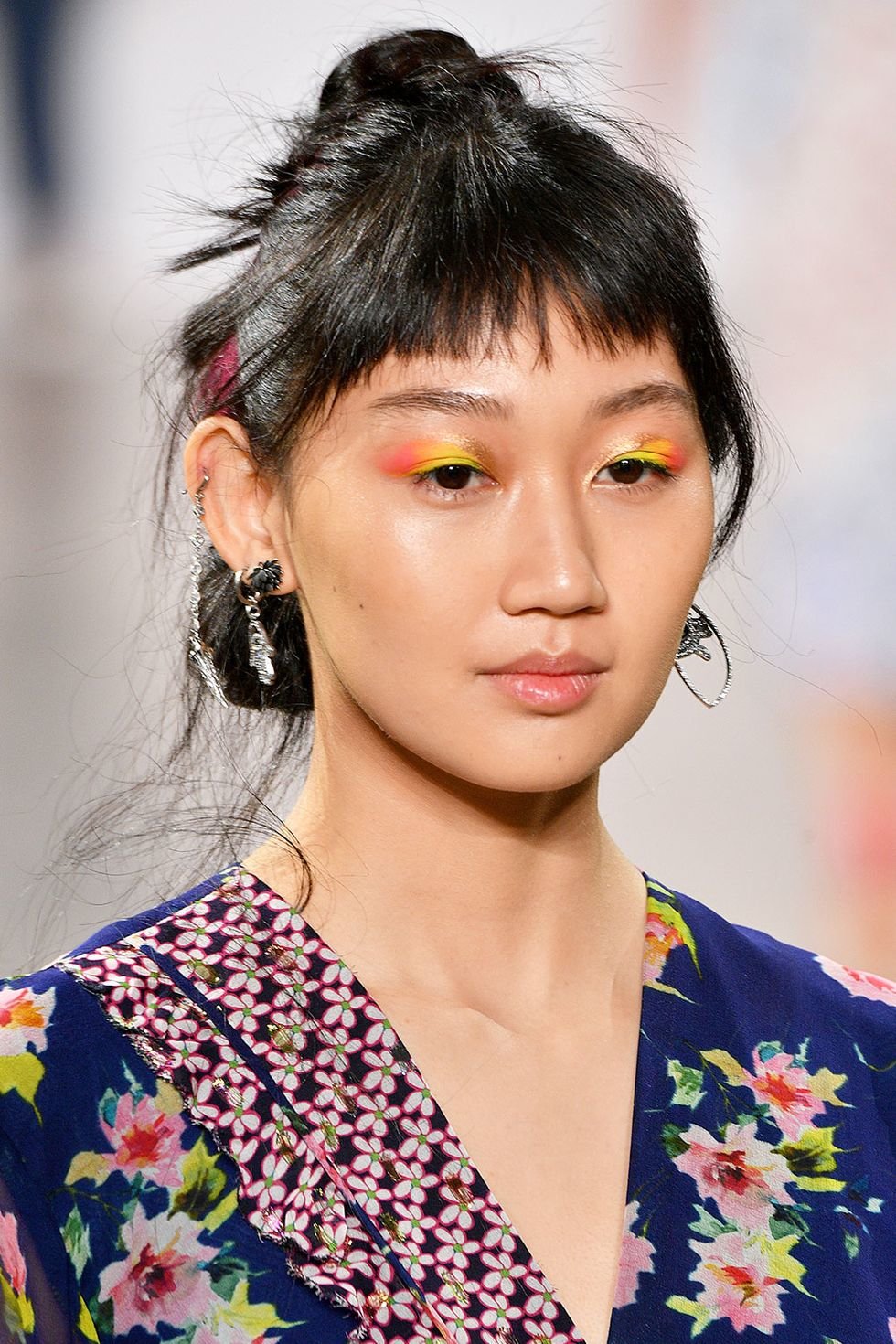 This trend features spontaneously placed streaks and splotches of neon paint scattered throughout the hair, particularly through messy buns as Nicole Miller's show so beautifully demonstrated. Bursts of colour offered both that freshness of spring as well as newly found revitalized energy. This is certainly for those who dare to be bold.
4. 80's Hair Combs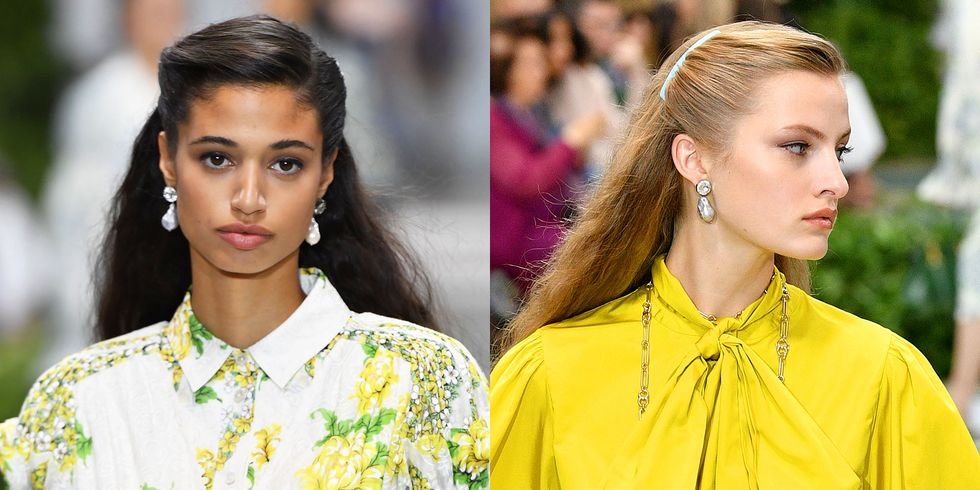 Another decorative hair accessory trend coming your way and this time it's from the 80's. Models walked confidently at the Tory Burch show with their hair brushed out and pulled back with combs. This classic hair trend is said to be inspired by Princess Diana's chic and timeless style.
5. Crystals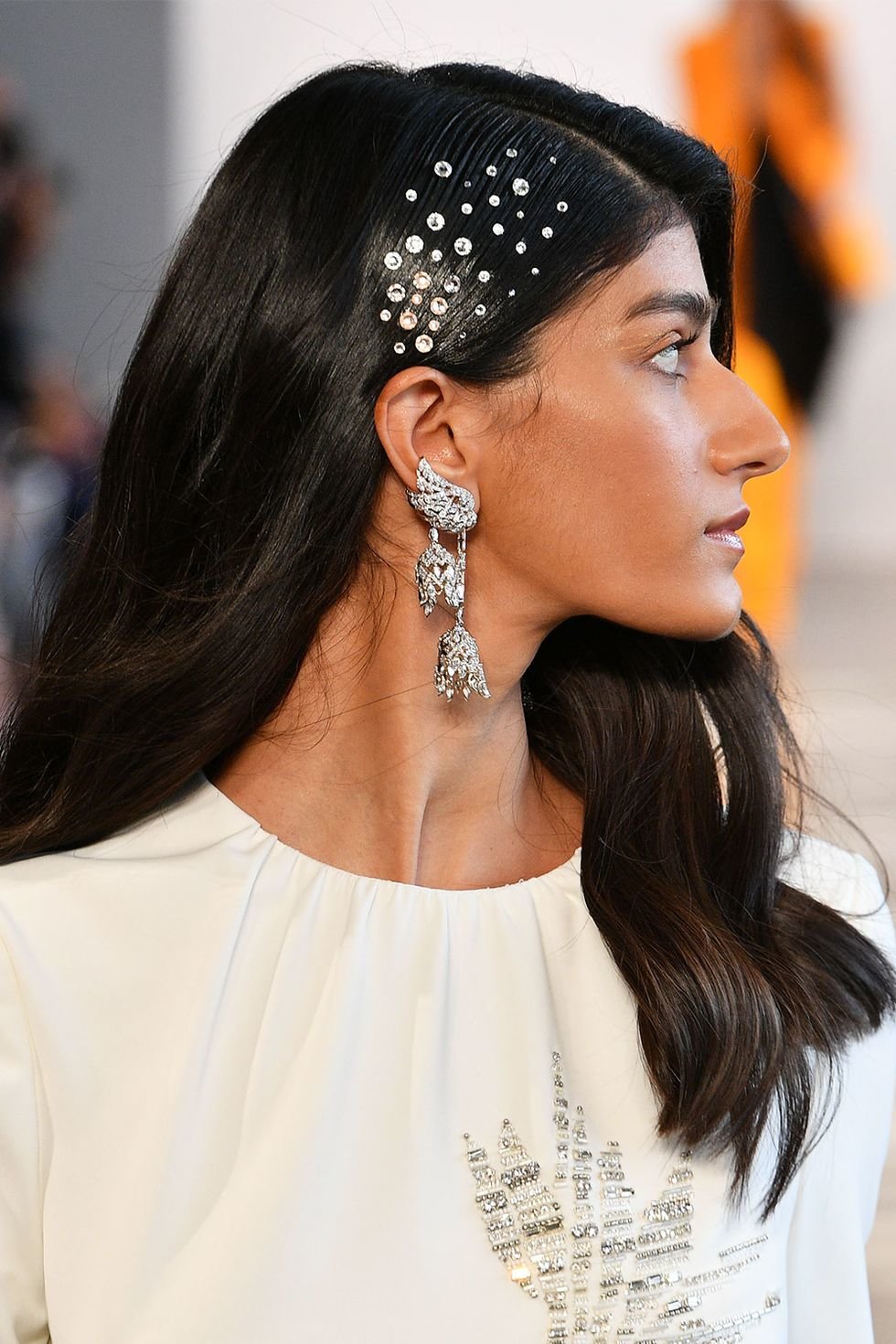 Okay, so this hair trend is fire! The models from the Bibhu Mohapatra show wore shimmery and sparkly hair crystals on top of their soft romantic and curls. So if you into spreading  a little sparkle with your hairstyle this spring, then this style is most definitely for you. To easily achieve this look, slide crystal hair pieces into your wavy locks or any hairstyle just to add your own twist to it.