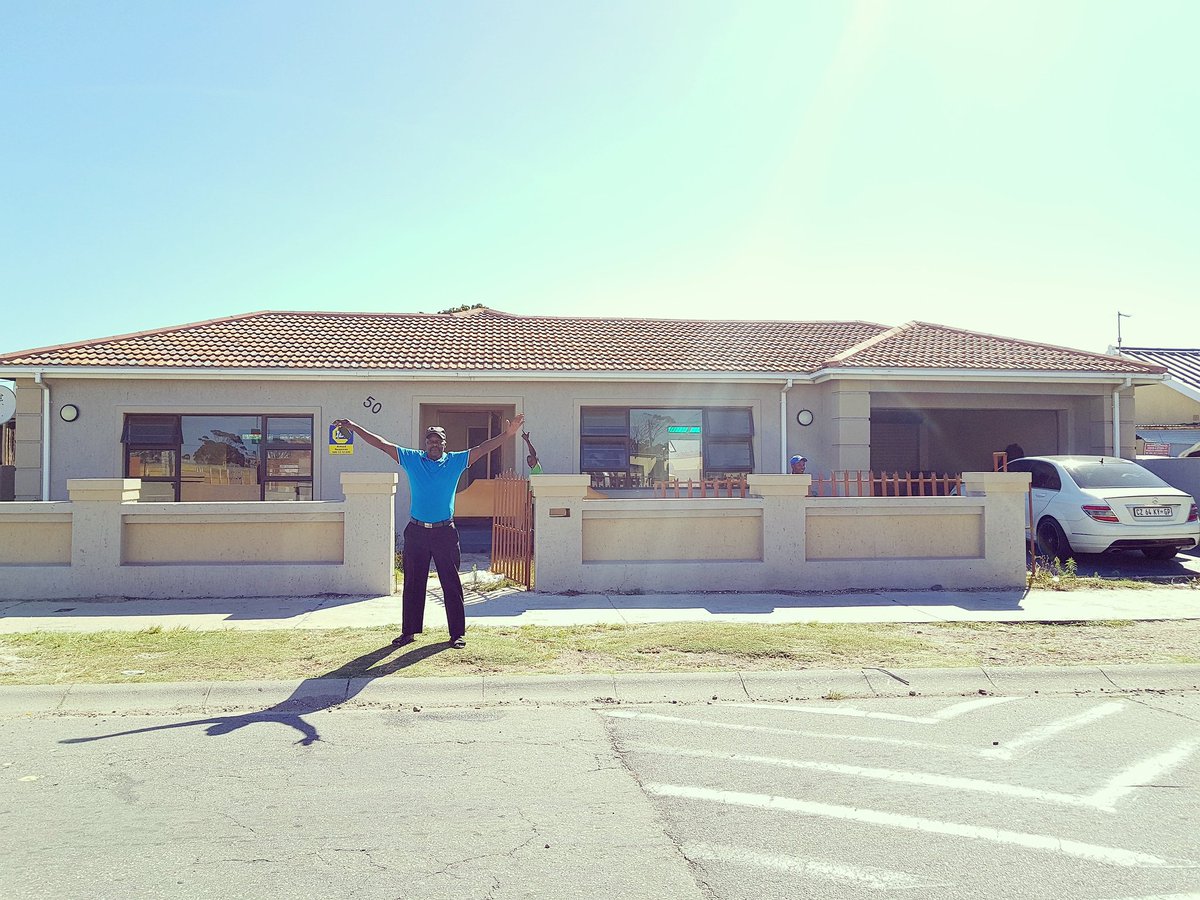 Music producer and chart-topping DJ, Heavy K, real name Mkhululi Siqula, has probably just earned himself the title "son of the year" after buying his father a new home. The muso – who previously spoke to us about losing his mom a day after his son was born – took to social media to share his joy.
The award-winning DJ posted this picture of his dad standing in front of the brand new house he had just purchased for him.
https://www.instagram.com/p/BeqDquAgyce/?taken-by=heavykdrumboss
"Never been so proud of myself like I am right now!! Daddy's new home, my new home!! Now he has everything he always wished for…Seeing my father's teary eyes posing next to his new crib and car reminds me why am I doing this and why I could never stop! I'm grateful! Thank you God and thank you to my fans for the continued support! Dreams do come true, never stop dreaming," wrote the 26-year-old.
Heavy K's fans were quick to congratulate the DJ, commending him for his generous, heartwarming act.
Way to go young man!
The father of a righteous child has great joy; a man who fathers a wise son rejoices in him Prov 23:27

— Mthura (@MthuraSwartz) February 2, 2018
Wow keep going homie, u doing such an amazing work mor blessings there, many young ppl re getting inspired inclunding me, with God sovinjwa liZulu god bless u more homie Amen

— TEKA! on iTunes (@xeshamusiq) February 3, 2018
I like the fact that u never forget where u come from,,,,I remember u bought him a car I think last year that's amazing.U keep inspiring us my brother & may de great lord continue to bless your hard work & good heart🙏🏾

— Surprise Magolego (@just_suppy) February 1, 2018
👏👏👏 pic.twitter.com/kZjTHiAkPu

— Nozipho kamaLwandle (@NoziphoNgcobo01) February 3, 2018
You're the onr bhut'wam 👊🏽👊🏽👊🏽

— Maps Maponyane (@MapsMaponyane) February 2, 2018
👏🏽👏🏽👏🏽

— Lerato Mbele (@BBCLerato) February 1, 2018
Uyindoda pic.twitter.com/MPyNESMxfn

— Tuh (@DlaminSiba) February 3, 2018
God Bless you @HeavykDrumboss pic.twitter.com/kBmMmwnoPm

— KatlegoDeDjay (@mthembu_katlego) February 2, 2018
Big up to Heavy K for his beautiful works and more power to him. Don't forget to share your thoughts with us!