Dwson is one of the most sought out Deep House artists that is currently doing the most in the genre. From the underground to the mainstream, Dwson has been very consistent with his sound and quality.
Dwson has blessed the streets with eargasmic tunes since 2017 with his EP titled 'Luna' that cemented his footprint in the Deep House commercial scene. Since then we have enjoyed plenty of noteworthy records that we won't get in to right now because we are here to share 5 things you probably about Dwson.
Here are the 5 things you probably do not know about Dwson.
Sneaked in illegally into clubs at 16.
Growing up in Cape Town, Dwson had a fond appreciation for Jazz music which later morph to an overall appreciation for what can only be classified as good music. His love for music grows that he couldn't contain it so he has to find a way to consume this passion.
In his pursuit of music, he found himself getting into clubs at an early age and he was only let in because he had a bushy mustache so he looking the right age. It was at these clubs that he first fell in love with house music and was drawn towards Deep House.
Only had a regular job for a week before quitting.
While on the journey of musical discovery, Dwson got to a point where he felt he needed money to sustain his music endeavors. So this saw Dwson taking on a regular job in retail. However, this didn't last long as Dwson would always be tired after work and could not focus on his music. Dwson saw his regular job as a hindrance to his passion and decided to quit after just a week.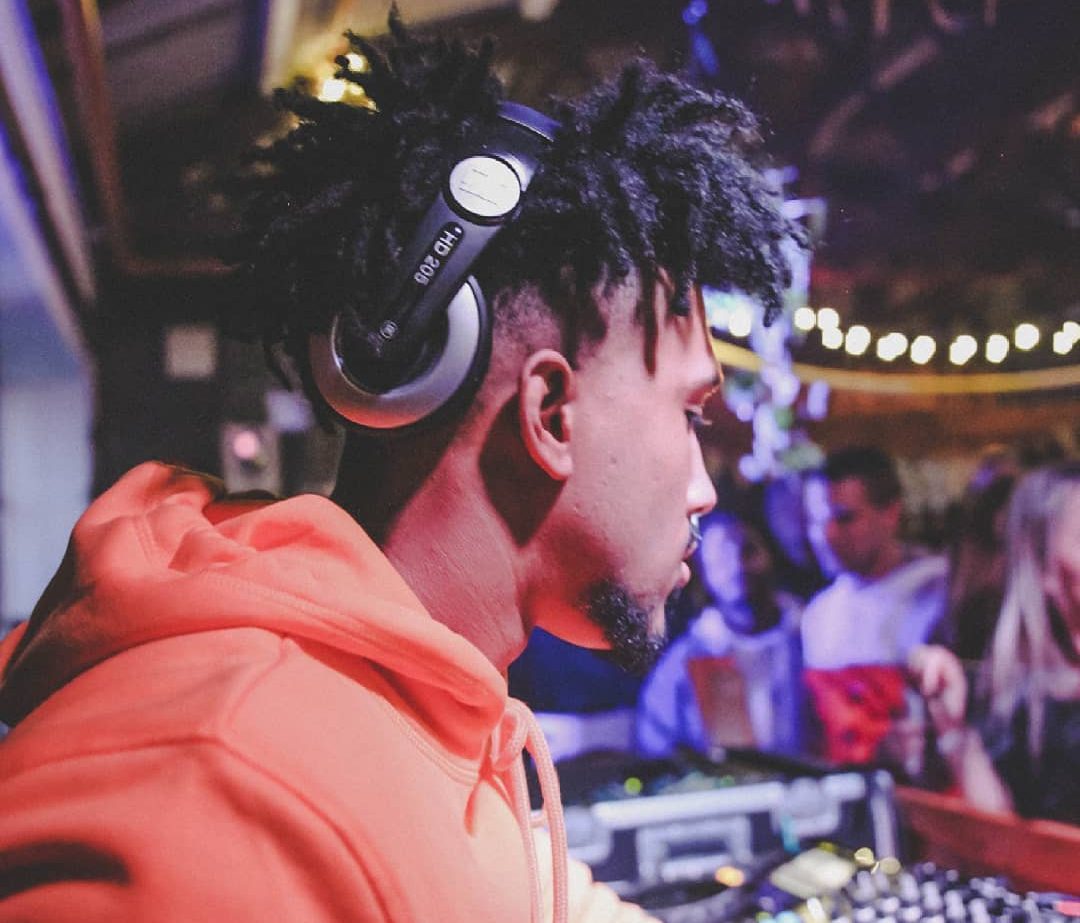 BPM
Inspired by Jazz growing up, Dwson took this into his music and this is apparent in the tempo of his earlier work. Dwsons earlier compositions and production ranged between 110 to 114 bpm which is an anomaly for Deep House. An average Deep House song will be round about 123 bpm and for the really slow one, it will go down to 120 to 119. Making Dwson's 110 to 114 tempo a very extreme slow for the genre.
First record deal and the first big mistake
Its every budding musician's dream to be signed and affiliated to a big record label for obvious reasons. Every musician would like to have big budgets and backing from prominent label heads. In the pursuit of getting his music singed to a label, Dwson sent his track to two labels, JMR (Just More Records)  and DeepWood which is a No-No. As this can affect the relationship with the labels that you had to let down.
Dwson is also a songwriter music
While watching Dwson's interview with Kid Fonque on his new show True Music sessions with Ballantines. Dwson revealed that he co-wrote the songs Forbidden and Nobody else alongside Sio.