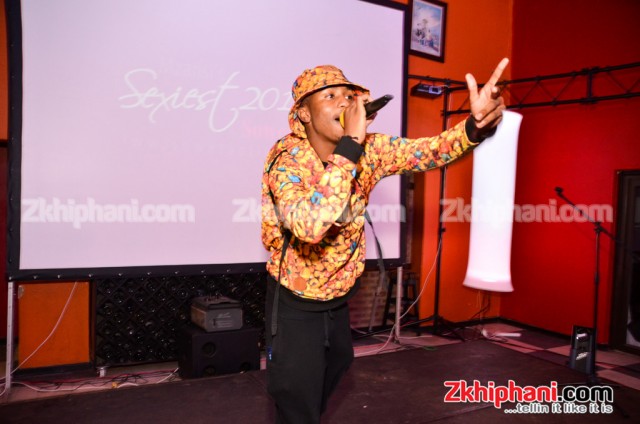 Celebrities are human too and they have human feelings and we, the fans, sometimes seem to forget that. How many of us have contacted our favourite celebrity in a bid to work with them or to comment on the current state of their lives or their body of work. We may have overstepped the boundaries a little and this may have resulted in us getting an understandable snotty remark from our  favourite celebs. Below is a list of the funny remarks that our celebrities have made to their fans this past week.
Rapper Emtee may be award winning and humble but he has witty retorts for daaaaaaaaayz! It all began when one fan commented that Avery is the best album ever. This didn't sit well with one tweep who responded by saying "ya'll must have been smoking some weed". This is how the rapper responded.
Wazin wena? https://t.co/rBTkHuGtSu

— #IPICKEMTEE (@EmteeSA) June 23, 2016
Dineo Ranaka is feisty but this tweet is kinda sweet compared to the responses that she often gives out. This twitter user posted an incomprehensible tweet that even we couldn't make sense of.
Try post this again in the morning doll. I think you might be tired. 😳https://t.co/u0A7dCjec4
— Dineo Ranaka (@DineoRanaka) June 22, 2016
DJ Euphonik asked tweeps why they are not sleeping and one commented that she's "Eating doughnuts to console my sexual frustration. Kubi!". And that explains Euphonik's tweet below. Lol, who says things like "umdavazo" though?
I can arrange umdavazo for you fast fast. Guys lady in need over here!! SEX!! Sorry I meant SOS. https://t.co/b09nVz8olh

— Euphonik™♛ (@euphonik) June 20, 2016
The Prince of Theatre, Atandwa Kani, has had his fair share of drama and controversy concerning the whole Thembisa Mdoda and the twins issue this week. His responses on twitter were a bit cold but that's understandable. This one made us laugh out loud when a fan spoke about how he knew that Thembisa was intimately involved with someone else but Atandwa didn't use protection.
You MUST be Mother Mary… Can you speak to Jesus for me & ask him to remove obtuse people, like you, from my life? https://t.co/q0r9ZKMdkH

— #ThePrinceOfTheatre (@AtandwaKani) June 22, 2016
Luthando Shosha aka LootLove tweeted this after a fan questioned the lootings happening in Pretoria and asked if the television presenter is not responsible for them.
Your level of lame is nauseating. 😷💩 https://t.co/B2yqf70S4F

— KING LOOT (@LootLove) June 23, 2016
Which other response had you laughing out loud? Hit us up!